Product Information
| | |
| --- | --- |
| UPC | 350779390373 |
| Product Type | Shipped Product |
| Shipping Cost | $10 |
| Number of reviews | 1 |
FOR BBC CHEVY ENGINES.
HOWARDS HYDRAULIC FLAT TAPPET CAMSHAFT .525/.525 LIFT .224/.224 DURATION @.050" LOBE SEP: 111º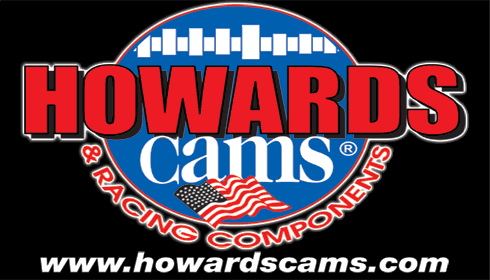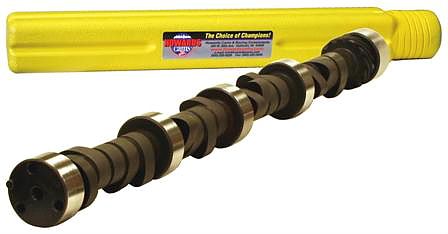 PART # 120941-11
VALVE LIFT WITH 1.5 ROCKERS: INT .525/EXT .525
DURATION @.050": INT .224/EXT .224
LOBE SEPARATION ANGLE: 111º
RECOMMENDED SPRING PART #: 272, SEE OUR OTHER LISTINGS
All Howards™ Cams use the highest-grade race quality cores available. All hydraulic and mechanical flat tappet camshafts are 100% Rockwell checked and Parkerized to ensure the highest quality control standards available anywhere. Howards™ Cams are manufactured on dedicated high precision CNC cam grinding machines.
Please read the complete ad before purchasing this cam. If your not sure if this cam is correct for your application, feel free to give us a call for technical support 423-722-5152.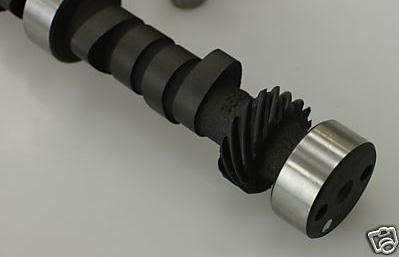 Hydraulic flat tappet style camshaft
This auction is for the camshaft only. No lifters included. See our other listings for many cam related accessories.
.525/.525 LIFT, 224/224 @ 0.050 lift DURATION, 111º LOBE SEP. Notice the precision quality of this cam.
Warning, you must run an oil additive when running a hydr. flat tappet cam. We find the Howards brand cam to be more resistant to lobe failure than any of the others on the market. They have a better parkerizing treatment than any we have seen, and most importantly they are precise about the amount of lobe taper, "1.5 thousandths" See our other listings for many cam related accessories.
Bottom line - The Howards cam is much more reliable against break-in failure than most others on the market.
NOTE FROM OUR COMPANY PRESIDENT, SKIP WHITE
When I visit the local car shows, I talk to a good many people about what kind of cam they are running. Seems 8 out of 10 run cams one or even two steps below this. They claim not wanting to encounter drivability issues. I'm sure if they had the 110051 cam in their engine, they would have a completely different opinion. I take notice to what their cars sound like as they enter or leave the show, and I must say they sound weak, mild, etc. I can't think of anything so imbalanced as to have a street rod/hotrod, with a near stock sounding engine in it. It's a turnoff when they start the engine to leave. The little bit of rough idle lope is hardly noticeable. You don't have to give up drivability to have an engine that sounds strong.. As a matter a fact, those running these mild cams, are not even considered a street rod/hotrod in my opinion. My way of thinking, is that I know that the Chevy 350 engines in stock form, only produced around 175-200 hp, and then knowing that a new Nissan Altima 4 cylinder engine produces 175 hp, I certainly want to know my engine hp is well above the Altima 4 cyl. When I pull up in my 240Z with our Stage One 418hp 350 engine in it, 9 out of ten people comment that it sounds great. They know that sound, as they have heard it thousands of times at the drag strip, and it's the sound of power, crisp, deap, and somewhat erratic. Then when you step on it, the sound becomes explosive. Sure you will need a step or two up on your stall converter, but you have a hotrod, right. I have just posted a video clip on Youtube. Just type in Skips Datsun 240Z This video clip was done with an in car video camera at the drag strip. The car has our Stage One 418hp 350 engine in it. We were stalling on the car at about 2000 on the launch. You will clearly see this car is not suffering from drivability issues. I think this would be an excellent way to give people an idea of how this cam sounds, not to mention how well it performs in the car when accelerating.
I want a cam to beat the ground at idle and when I step on it, I want it to make some power and sound great, that's a what having a street rod is all about in my opinion.
What puzzles me is this cam kit costs about the same or less than some of the mild and wimpy profiles many people are using. Drivability only becomes a problem when you go up around 520 lift or more in a 350 engine. Those cam profiles do have to be addressed in how you set the car up, and they do have limitations on how low the rpm can be for cruising. The Howards 110051 cam will cruise all day at around 2400 rpm. A 2500-2800 stall is perfect and feels great in the car, and works well on the street. If your running an overdrive, you can't let it kick in at lets say, 1600-1700 rpm, as this will cause surging, and carbon buildup issues, but this would also be encountered with the cams that are one or two steps below this. Keep the car in drive if you are in town. Overdrive is ok if your above 2800 rpm. Remember, if your running a 350 in a car that's above 3200lbs, this cam is not recommended, unless you have the car geared low, and have a stall of around 2800-3200. If the car is over 3500 then we suggest going with our 1173 profile.
Skip White
For those not familiar with the different type camshafts on the market, we will explain this to you. This camshaft is considered a flat tappet style cam. In other words a non roller type cam. It is not a roller cam, nor doe's it use roller lifters. It is not considered a solid lift camshaft. It is a flat tappet hydraulic camshaft. This is the type cam used in all cars in the mid 80's on back. This is what most medium class street/strip rods run. Many will tell us they are running roller rockers on there engine, or tell us they want to run them, when asking about this cam. There is no correlation between roller rockers and and a roller cam or any type cam. You can run roller rockers if you choose, and we advise it. The type cam you running has no bearing on what type rockers you have.
YOU WILL MOST LIKELY NOT BE ABLE TO RUN STOCK SPRINGS WITH THIS CAM. ACCORDING TO OUR HEAD BUILDER, MOST GM HEADS DO NOT HAVE SPRING SETUPS TO ALLOW THIS. WE DO HAVE THE MANY ACCESSORIES THAT MAY BE NEEDED FOR DOING A CAM SWAP IN YOUR ENGINE.
Those running a camshaft other than the hydraulic flat tappet type cam such as what we are selling are usually into serious racing or want a roller camshaft for extended life, as they may run excessively high mileage. You can run the type cam we are offering for many years without a problem. The price of roller camshafts and lifters is very high compared to the type setup we are offering. This camshaft will last many years without a problem if break in procedures are followed correctly. You must be give great attention to this procedure.
Customer Reviews
GREAT DEAL

Reviewed by p***r on Jan. 17, 2017, 2:55 a.m. | Permalink

This review has no votes.