Product Information
| | |
| --- | --- |
| UPC | 332441300613 |
| Product Type | Shipped Product |
| Shipping Cost | $19.50 |
| Number of reviews | 0 |
CHAMP MASTER OIL PAN KIT FOR BBC CHEVY 396, 402, 427, 454, 496, 540, 555, 572
ZINC PLATED 8 QUART OIL PAN MASTER KIT 1965-1988 GEN II - V PART# CP208 + 208BB PICKUP TUBE + JR130 DIPSTICK.
MULTI USE PICKUP KIT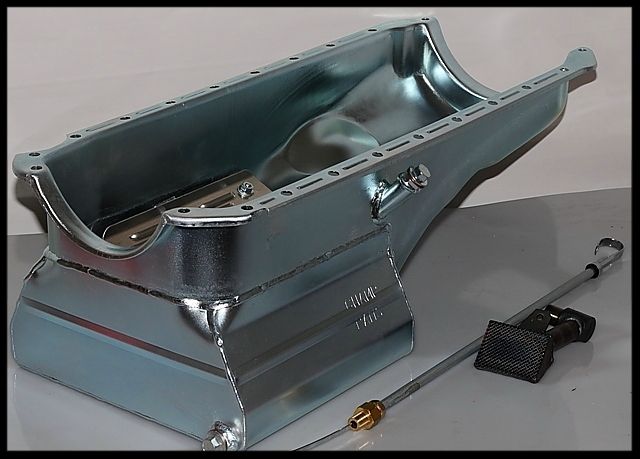 May fit later than 1988 engines that are using the early style blocks.
This oil pan kit will work with a high volume oil pump without the use of the special adapter kit. The adapter kit is included.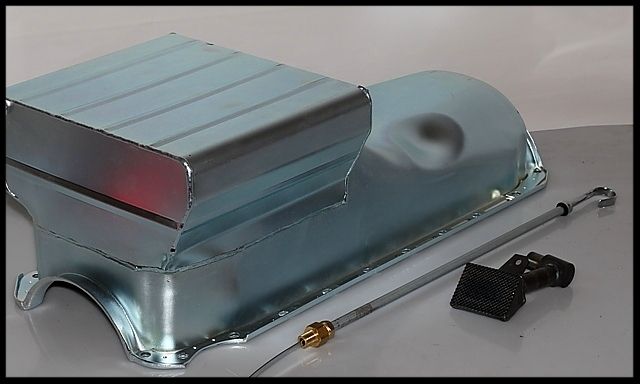 Pictured below is one of our new bbc engines with the Champ oil pan installed. The quality is excellent.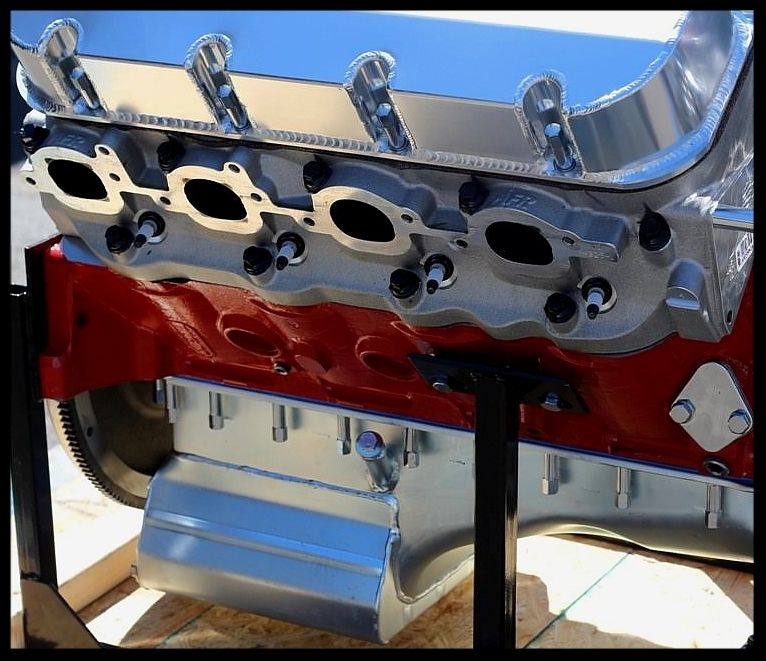 Champ bbc 8 qt oil pan (with standard capacity filter) extreme duty custom made pickup tube, and special dipstick are all included in this kit. For use on bbc engines with 2pc. rear main seal using standard or high volume oil pumps. We have included a special spacer and bolt that allows this setup to be used with a standard volume oil pump. The pickup tube that is included fits the high volume oil pump without any use the spacer and bolt that is included.
This pan has one 6" trapdoor, one crankscraper, and louvered windage tray. Will clear 4 1/4" stroke. This pan should fit most all chassis and header combinations. You can use a stock OEM pickup for street use.
Dimensions: 8" Deep x 11" Wide x 9 1/2" Long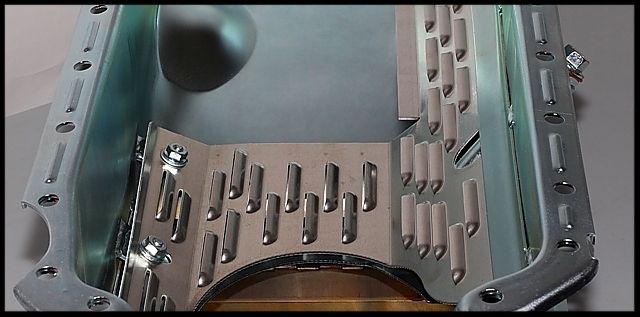 The quality of these pans far exceeds any of the lower priced ones that you may see available. We have seen some of these other pans and find the quality totally unacceptable. Our oil pans are certain to give a very good fit, and are well constructed. We strongly recommend the Felpro OS30061-T single pc. neoprene oil pan gasket be used with these oil pans as they are the best on the market. See our other listings for many oil pan related accessories.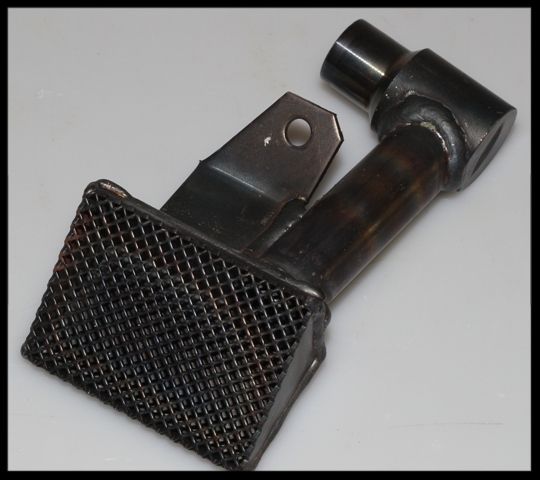 Massive welding on all critical points. This pickup tube is built to very high standards.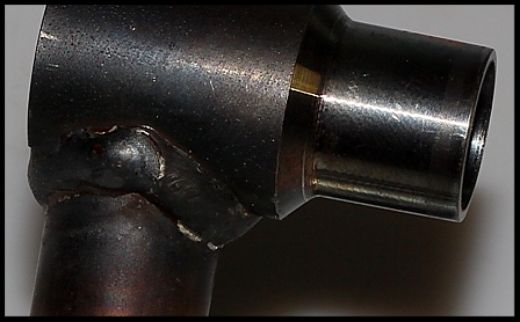 The Champ oil pan uses a bolt in dipstick. This is positively the best way to secure the dipstick in the pan. No leakage or risk of the dipstick tube being pushed out by excessive crankcase pressure.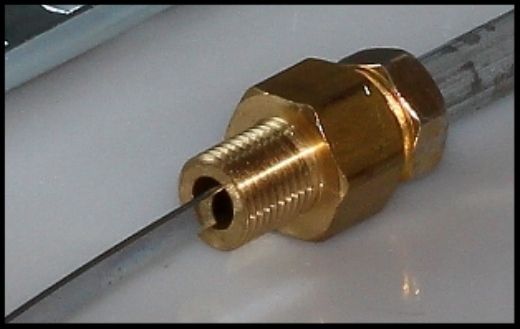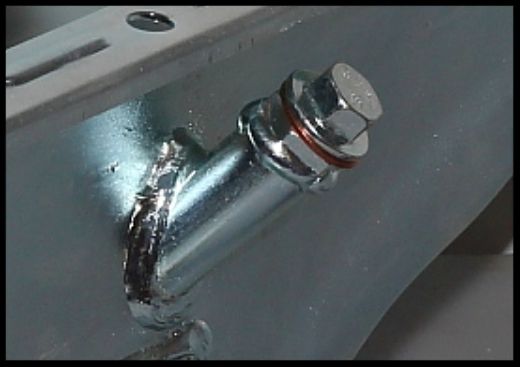 This pan will NOT fit 1962-1967 Chevy Nova or Chevy II chassis or any other vehicle with the steering behind crossmember. This oil pan kit is perfect for street or strip use.
Note from our company president,
We strongly recommend a Fel-Pro oil pan gasket part # OS30061-T for this oil pan (NOT included). The low quality aftermarket neoprene oil pan gaskets are not recommended. They are ill fitting to say the least, and lack a proper rigid structure. The bolt holes also have poorly designed torque limiters. The neoprene material used has a gummy texture to it. You may see many offering such gaskets with the oil pan. We certainly have nothing against products of an unknown name with mid level quality, but these low quality neoprene gaskets are usually far below mid level in quality. The chance of oil leaks are very high with such products. The color is usually the tell tale to these low quality gaskets, and most sellers will not mention the brand name, so be sure know the brand name before purchasing an oil pan gasket.
Visit our store for other BBC oil pan accessories.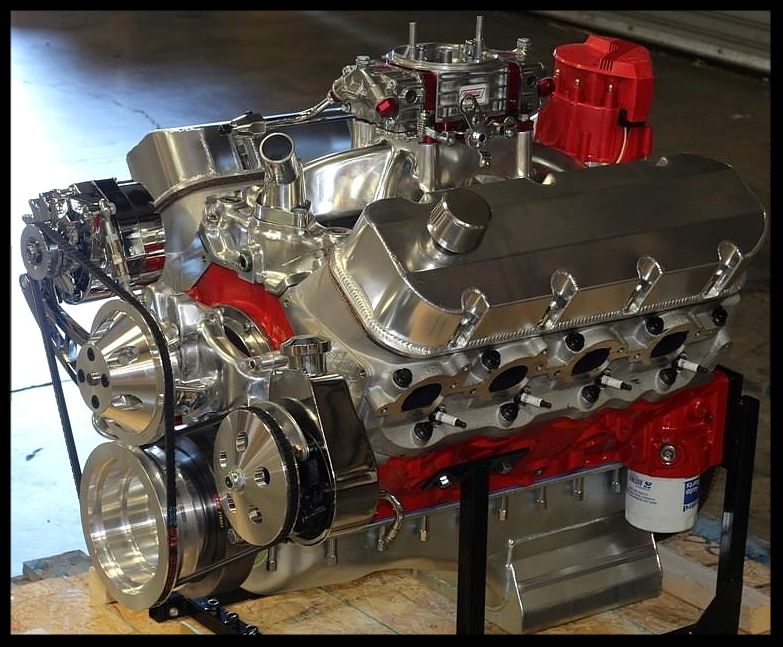 Our sales staff has limited technical knowledge on this product and are usually unable to answer many of the questions asked. See our other listings for variations of this product.

We are not responsible for collateral damage caused by the use of this product.
Customer Reviews
This product does not have any reviews yet.