Product Information
| | |
| --- | --- |
| UPC | 370475389255 |
| Product Type | Shipped Product |
| Shipping Cost | $8.95 |
| Number of reviews | 270 |
The items in our clearance special will be selling at below cost prices. These items have accumulated in our former warehouse that we're converting to our new additional machine shop for building engines. In the past, we would sell these items at local swap meets and other various selling venues. Due to time constraints, these items have to go.
The air filters are in original packaging. These have no defects and are in perfect condition.
AEM DRYFLOW AIR FILTER ELEMENT 14" X 3" Sells for approx. $55.00 at any and all major retailers.
The ultimate in air filtration. This style of filter is fully washable, and requires no oiling.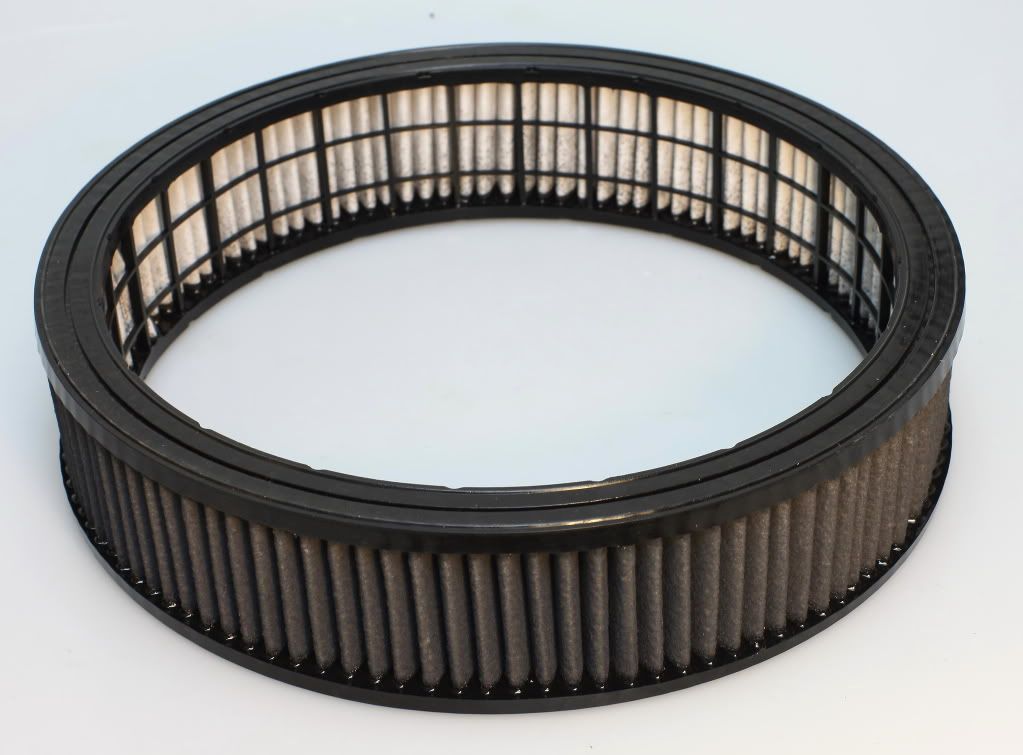 60% off major performance retailers price This product has a true market value of approx. $55.00
As you may have seen we have several different name brand products, all of them at huge discounts. It is rare that we are able to ever offer such a premium brand product, especially with a discounted price of 60% off. When these are gone it will be very unlikely we will ever have them again, and if we do it will not be at this price or anything close to it. As mentioned these are brand new factory sealed, first line at 60% of the regular price.
Note from our company president, Skip White
Before purchasing the large lot of these filters I did plenty of research on this type of filtration. The Dry Flow filter technology is superior to the traditional oil wetted filters that have been on the seen for many years in many ways. The AEM Dry Flow filter elements have been accepted by just about every car forum on the net, at least everyone of the ones that I found mention of it. One thing for sure is that most if not all of the bag less vacuum cleaners on the market use this type of filter technology, and have for many years. There filters are fully washable, and require no oil. They let not the slightest trace of dust past them as this would be of high importance to most home owners. These type of filters are very durable, and will not compress or distort as the pleated paper filters do. The media is fully synthetic, and will not degrade. It is said that cotton gauze filters will degrade over time. The use of oil on those type filters is obvious as to what it's purpose is, but do understand that the oil it's self must create some restriction in air flow. The Dry Flow AEM filter is free of oil, and is said to actually be much better at trapping dust particles than oil treated cotton filters. The testing on the Dry Flow style filters has been extensive, and well proven in the field. I personally find the quality and function of this product to be as good as it gets.
The price that we are offering these for is a fraction of the original cost. Please do a search on the part number and you will not find this exact product for less than approximately $45.00 plus shipping and high as $59.00 These will come in the original brand new factory sealed box. They are as new and perfect as you can get. We usually get many emails from people asking why is the price so low, well it has nothing to do with the quality or condition of the product, and it certainly is not that the product is discontinued. Summit and Jeggs as well as many others currently sell this exact product, at much higher price of course. There are various reasons why we have these available for the price they are, but none of the reasons are to do with the product it's self. It would be somewhat accurate to say the discounted price has more to do with the financial position of the retailers that stocked them. Our supply is very limited, as we sell many of the 60% off products to various dealers and garages throughout the country in large quantities.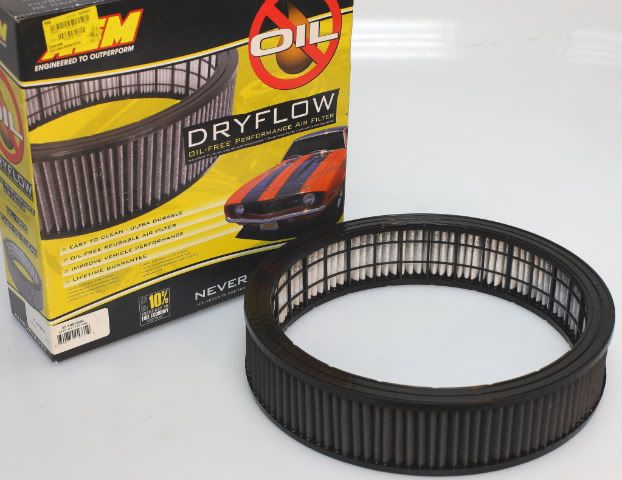 Oil-Free Filtration
AEM Dryflow™ air filters do not use oil so there is no chance of over-oiling your filter which takes the guesswork out of servicing.

Easy to Clean
The Dryflow™ filter uses any environmentally friendly, mild, all-purpose cleaner. Simple cleaning instructions. Under extremely dusty/dirty conditions, Dryflow™ filters can be knocked a few times to remove excess dirt off of the filter pleats. Dryflow™ filter media is so durable that it can withstand almost unlimited cleanings and also resists water absorption.
Warranty-Safe Filtration
Dryflow™ air filters will not void your warranty.
Sheds Dirt Under Vibration
AEM's unique non-woven filter media does not require oil to filter and trap dirt and contaminants, and as a result an open air filter actually sheds dirt under engine vibration, unlike cotton-gauze which holds on to contaminants until you clean the filter.

Air Flow Capabilities
Every Dryflow™ air filter is engineered to exceed the normal flow capacities of the engine it is required for when clean. For example, a typical naturally aspirated 2.0L engine requires 253 CFM of flow. The filter we manufacture for a 2.0L Acura RSX Type-S (21-204DK) delivers up to 565 CFM of flow when clean. You get great flow with Dryflow™, in addition to outstanding filtration and excellent dust holding capacity. (THIS IS NOT THE AIR FILTER IN THIS LISTING. THIS IS JUST AN EXAMPLE TO SHOW YOU AIR FLOW CAPABILITES.
BELOW ARE A FEW EXAMPLES OF THE DISTORTED APPEARANCE PLEATED PAPER FILTERS HAVE AFTER A WHILE, NOT TO MENTION THE DINGY COLOR SOON TO FOLLOW. THEY LOOK TERRIBLE, AND FUNCTION POORLY COMPARED TO A HIGH FLOW WASHABLE ELEMENT.
The AEM filter has a rigid frame on the inside that will not allow this to happen. Nothing looks worse than a scrunched up paper element on a nice car.
BELOW IS ANOTHER EXAMPLE OF A VERY NICE SETUP EXCEPT FOR THE AIR CLEANER ELEMENT. NEXT TIME YOU GO TO THE SUPER CHEVY SUNDAY SHOW, TAKE NOTICE, YOU WON'T SEE CARS RUNNING WAVY, DINGY CHEAP PLEATED PAPER ELEMENTS.
The items in our clearance special will be selling at well below cost prices. These items have accumulated in our former warehouse that we're converting to our new additional machine shop for building engines. In the past, we would sell these items at local swap meets and other various selling venues. Due to time constraints, these items have to go.
We will do our best to point out any thing note worthy of these items. Go to our ebay store to see many hundreds of such items.
There are many reasons as to why these items are being closed out. Listed below are some of the many possibilities. These items are in perfect working order, and good quality products. No gimmicks. We are in a rush to get our second machine shop up and going.
Open package
Returned from customers that choose the item wrongly.
Slight cosmetic flaw.
Left over stock of an item that was discontinued in the past.
One of many products used in testing engines in our dyno room.
Customer may have installed the product and found it to not be correct for his application. We don't normally take those items back.
A few have became slow sellers for us, as our business has shifted into high value items such as engines, rotating assem. and cyl heads.
We have purchased some items in bulk that were discontinued and have many of these items still in stock.
Were trying to clear our space for our new engine room and in a rush to do so.
Acquire funds to build our second new machine shop for building engines.
Water damage to the packaging from our leaking roof in our 30,000 sq. foot warehouse.
The pictures below show many of our clearance items on display. Once a year we would have sale specials for the local street rod and racing community. That sale would normally be taking place soon, but we have decided to list our items in an effort to speed up the selling process. The prices have been slashed to below our cost on all these items. These pictures only represent a fraction of what all we have accumulated over a long period of time.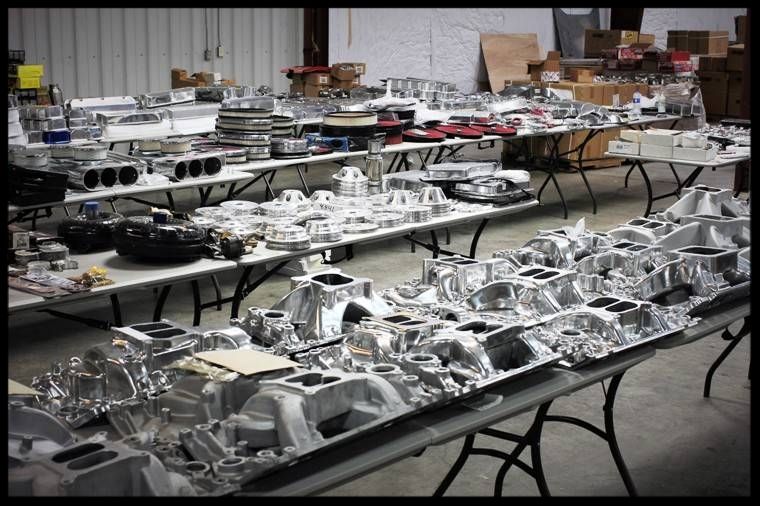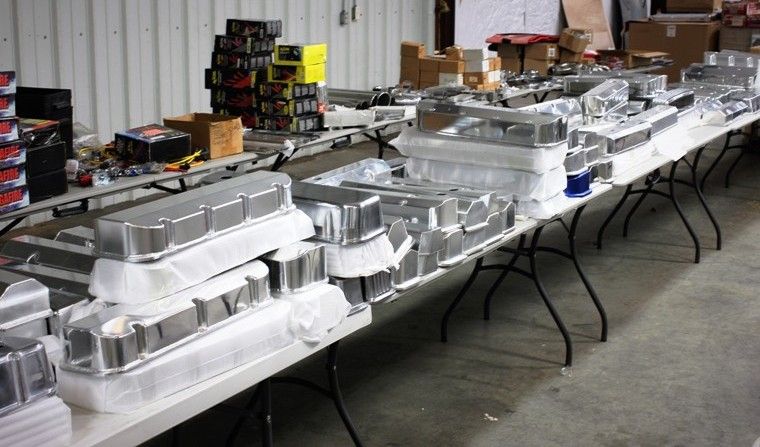 Our sales staff has limited technical knowledge on this product and are usually unable to answer many of the questions asked. We do not have any variations of this product other than what our listings show.

We are not responsible for collateral damage caused by the use of this product.
perfect! thanks

Reviewed by a***a on May 1, 2020, 3:07 a.m. | Permalink

This review has no votes.

Very nice

Reviewed by r***r on April 27, 2020, 12:37 a.m. | Permalink

This review has no votes.

A+++ really happy customer

Reviewed by 7***7 on April 22, 2020, 11:42 p.m. | Permalink

This review has no votes.