Edelbrock Super Victor Ford 351W Single Plane Intake Manifold #2924
Available
$436.95
---
Product Information
| | |
| --- | --- |
| UPC | 352392946529 |
| Product Type | Shipped Product |
| Number of reviews | 0 |
EDELBROCK SUPER VICTOR FORD 351W SINGLE PLANE INTAKE MANIFOLD
# 2924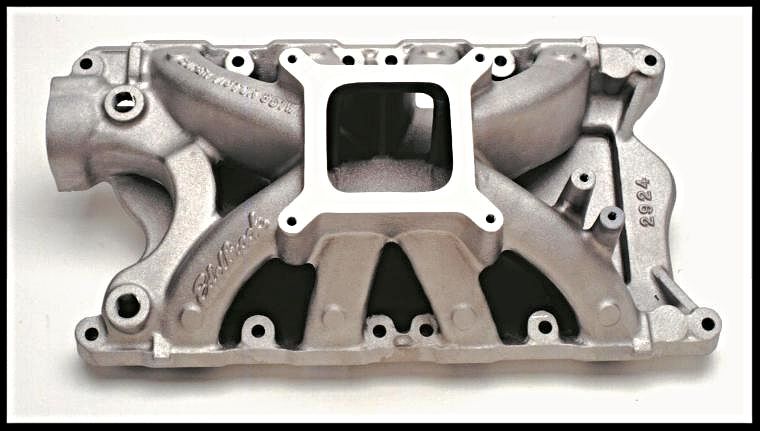 FORD 351W SUPER VICTOR (3500-8500 RPM)
The Edelbrock Super Victor intake is arguably the most popular and flexible manifold in racing today. You'll find this single plane manifold on oval tracks, in drag racing, and on NASCAR engines - anywhere that maximum horsepower and torque are needed. The extended, constant cross-sectoinal area of the runners produces more torque across the mid-range - from 3500 up to 8500 rpm in most instances. So, it delivers great throttle response off the corners in oval track racing and improved 60 ft. times in drag racing. Its direct "line of sight" flow path provides maximum flow and there's plenty of material for port matching. This intake is also ideal for alcohol use.
NOTE: FITS 9.5" DECK HEIGHT ONLY.
Specifications:
| | |
| --- | --- |
| Intake Section Included | Complete |
| Engine Block Style | Stock/OEM standard deck |
| Intake Style | Single plane |
| Basic Operating RPM Range | 4,500-8,500 |
| Intake Manifold Height | 6.250 in. |
| Intake Finish | Natural |
| Intake Material | Aluminum |
| EGR | No |
Important Note.
We offer a full line of the Speedmaster and Edelbrock intake manifolds. It is our opinion that the Edelbrock line of intakes is a much higher quality intake as compared to the Speedmaster or other similar intakes. The overall fit and finish as well as performance are much better. We have dynoed thousands of engines using both brands, and can clearly see the difference in the final dyno results. Be sure of what style manifold you need before purchasing. For installation tips, we suggest that you check the technical section of the various car forums. YouTube is also a great source for detailed installation instructions.
Customer Reviews
This product does not have any reviews yet.