Holley Super Sniper EFI 4150 Self-Tuning Fuel Injection 700 NA 1250 HP # 550-512
Available
$1,499.95
---
Product Information
| | |
| --- | --- |
| UPC | 352384330396 |
| Product Type | Shipped Product |
| Number of reviews | 0 |
HOLLEY SUPER SNIPER 4150 EFI SELF-TUNING FUEL INJECTION SYSTEM
700 NA, 1250 HP FORCED INDUCTION 4-BARREL FUEL INJECTION CONVERSION
PART NO. 550-512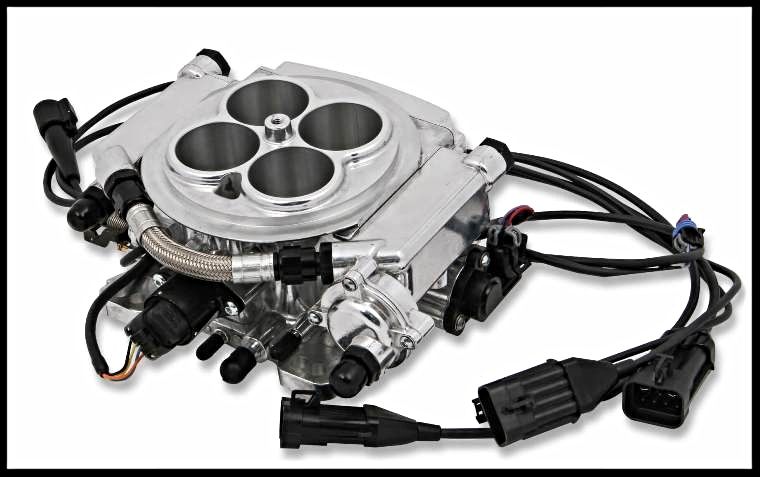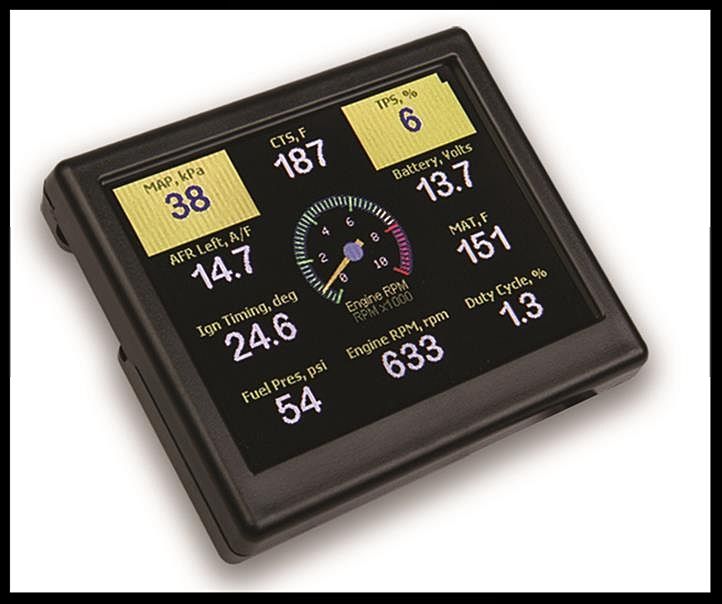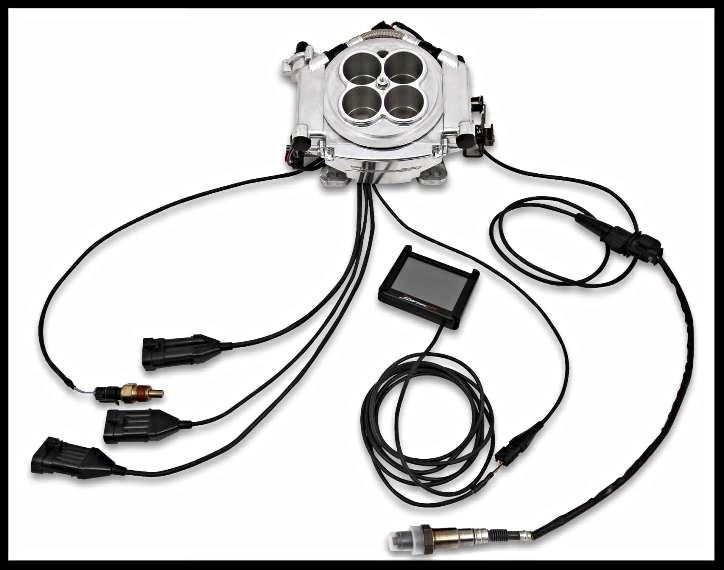 File photos. Actual appearance may vary.
Introducing Holley Super Sniper EFI!
Looking to convert your blow through carbureted turbo engine to EFI? Look no further than Holley for the Super Sniper 4150 EFI system featuring 8,100 lb/hr fuel injectors capable of supporting up to 1250 HP on forced induction or dry nitrous applications.
Did we mention the Super Sniper also has full nitrous control built in? That's right, no need for a separate nitrous controller! Every Super Sniper EFI system also comes with a USB to CAN tuning cable, as well as free downloadable Sniper EFI Software to give you unlimited control of your engine.
Features:
· 1250 HP version features eight 100 lb/hr injectors (Forced Induction)
· The 800 CFM main body will support 700 horsepower naturally aspirated
· Compatible with draw through or blow through forced induction applications
· Built-in single stage progressive nitrous control
· Programmable inputs and outputs
· Integrated ignition timing control for precise timing curves
· Only 4 wiring connections required! (battery +, battery -, switched ignition & RPM)
· Internal fuel pressure regulator eliminates the hassle of plumbing an external fuel pressure regulator (preset to 58.5 PSI) for N/A or Nitrous applications
· Self-tuning ECU means you don't have to be a computer/tuning wiz to have EFI!
· High-resolution full color touchscreen for initial setup, tuning, and gauge displays
· Simple Calibration Wizard (answer a few questions about your engine, and it creates the base map, then starts tuning on its own!) - NO laptop required!
· The included genuine Bosch LSU 4.9 Wideband Oxygen Sensor provides real-time fuel map learn!
· OEM Style TPS/IAC and fuel pressure regulator, for years of dependable service
· Included clamp-on oxygen sensor kit ensures a leak-free oxygen sensor installation, with stainless steel T-bolt clamps and a stainless steel (weldable) oxygen sensor flange
· Throttle body mounted ECU – no extra boxes to mount
· USB to CAN communication cable included for easy laptop tuning of advanced controls
· Dual pattern bolt on carburetor replacement, designed to fit 4150 flange & spread bore manifolds - (spread bore sealing plate, part #9006 recommended)
· Compatible with Holley EFI analog gauges and electronic dashes
· Patent Pending
| | |
| --- | --- |
| Brand | Holley Super Sniper EFI |
| CFM | 800 |
| Emission Code | 3 |
| Finish | Shiny |
| Height | 3.28" |
| Injector Size | 100 lb/hr @ 58.5 PSI |
| Inlet/Outlet Size | 9/16-18 Female O-Ring (AN 6) |
| MAP Sensor | 2.5 Bar |
| Max Horsepower Rating | 1250 Forced Induction |
| Product Type | Sniper 4BBL TBI Kits |
| Throttle Bore | 1.6875 (1 11/16ths) |
| Transmission | 700R4/200R4 |
| | TH350 |
| Part Number | 550-512 |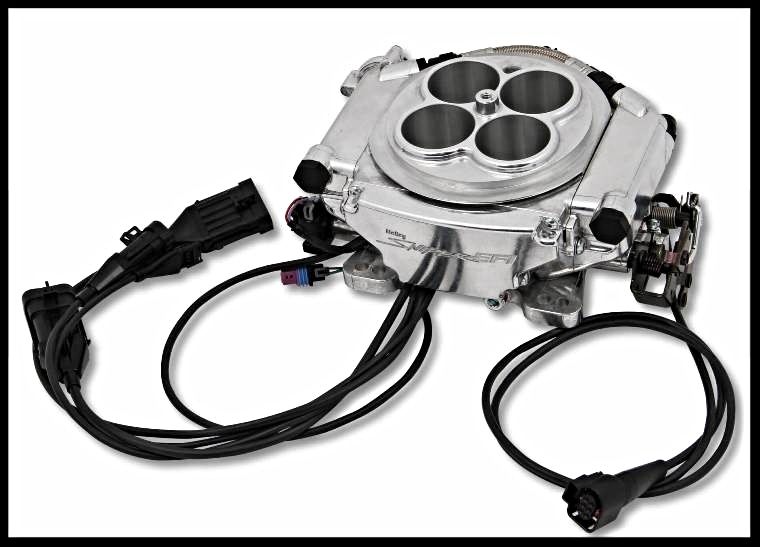 Official Dyno Report using this Super Sniper EFI system in a 572 engine with 12cc dome pistons, our Bravo heads, our 575/575 Comp Cams, and a single plane intake.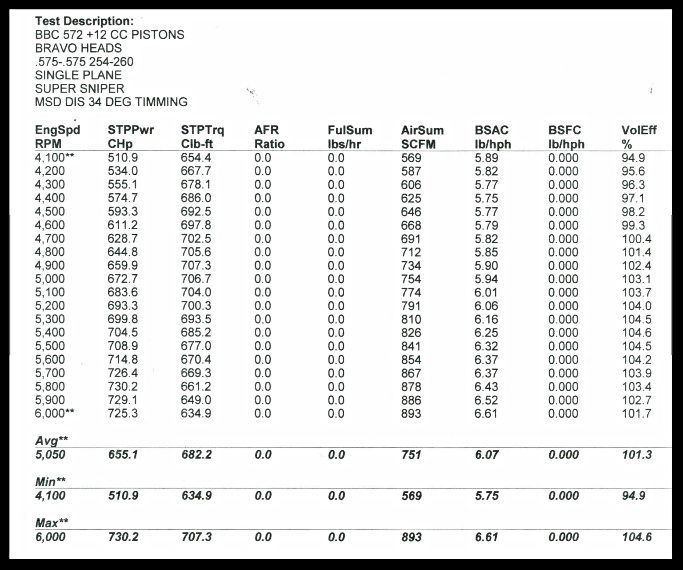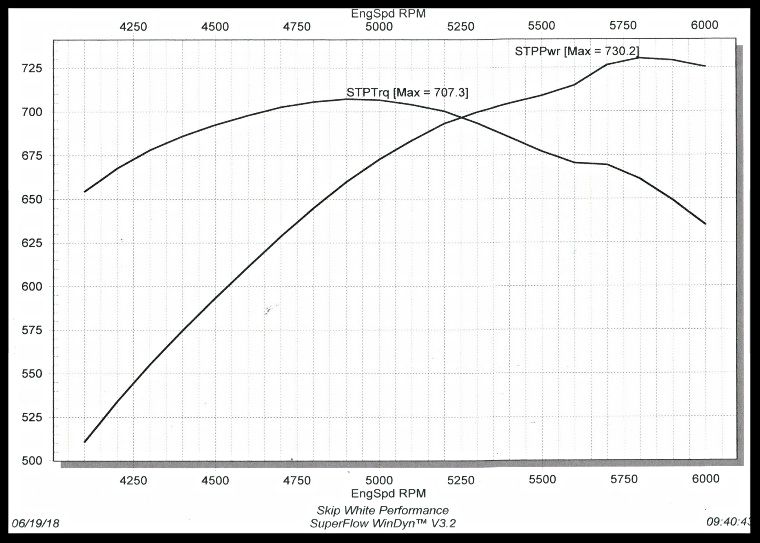 Emissions rating 3
This part is legal for use on Uncontrolled (Non-Emissions Controlled) Vehicles or Racing Vehicles.
The following vehicles are considered Uncontrolled (Non-Emissions Controlled) Vehicles:
· 1965 and older U.S. manufactured California Certified vehicles
· 1967 and older U.S. manufactured Federally Certified vehicles
· 1967 and older Foreign manufactured vehicle
Racing Vehicles are vehicles that are used exclusively for racing or other forms of competition that are not registered and that may never be used on the street.
NOTE: Not recommended for use with E-85 fuel.
Holley Warranty Information
Holley Performance products warrants its new products to be free from defects in material and workmanship for a period of 90 days from date of purchase. Holley Performance Products Limited Warranty specifically DOES NOT apply to products which have been (a) modified or altered in any way; (b) subjected to adverse conditions, such as misuse, neglect, accident, improper installation or adjustment, dirt or other contaminants, water, corrosion, or faulty repair; or (c) used in other than those applications recommended by Holley Performance Products. Holley Performance products also does not warrant, and disclaims all liability for, products used in racing activities and/or applications other than those specifically recommended in the current brand catalog.
In the event of an alleged defect in material or workmanship, Holley Performance Products' responsibility is strictly limited to repair or replace the defective product. Holley has no other obligation expressed or implied. Final warranty determination will be in the sole discretion of Holley Performance Products. Holley shall not be responsible for; (a) actual or alleged labor, transportation, or other incidental charges; or (b) actual or alleged consequential or other damages incurred by use of any product of Holley Performance Products.
TO INITIATE THE WARRANTY PROCESS, the consumer must return the alleged defective product to the place of purchase with a dated receipt and completed applicable warranty claim tag.
Warranty claims will be rejected if the date of purchase cannot be established by the consumer. Do not send products directly to Holley Performance Products. Holley Performance Products assumes no responsibility for products sent directly to Holley Performance Products.
Very Important Note!
Our sales staff has limited technical knowledge on this product and are usually unable to answer many of the questions asked. See our other listings for variations of this product.
We are not responsible for collateral damage caused by the use of this product.
Customer Reviews
This product does not have any reviews yet.