MAX FLOW 14" X 5" WASHABLE AIR CLEANER # B-5 KIT
$48.95
Available
---
Product Information
| | |
| --- | --- |
| UPC | 372038761795 |
| Product Type | Shipped Product |
| Shipping Cost | $12.50 |
| Number of reviews | 0 |
HIGH-FLOW WASHABLE/REUSABLE AIR CLEANER KIT.
14" X 5" INCH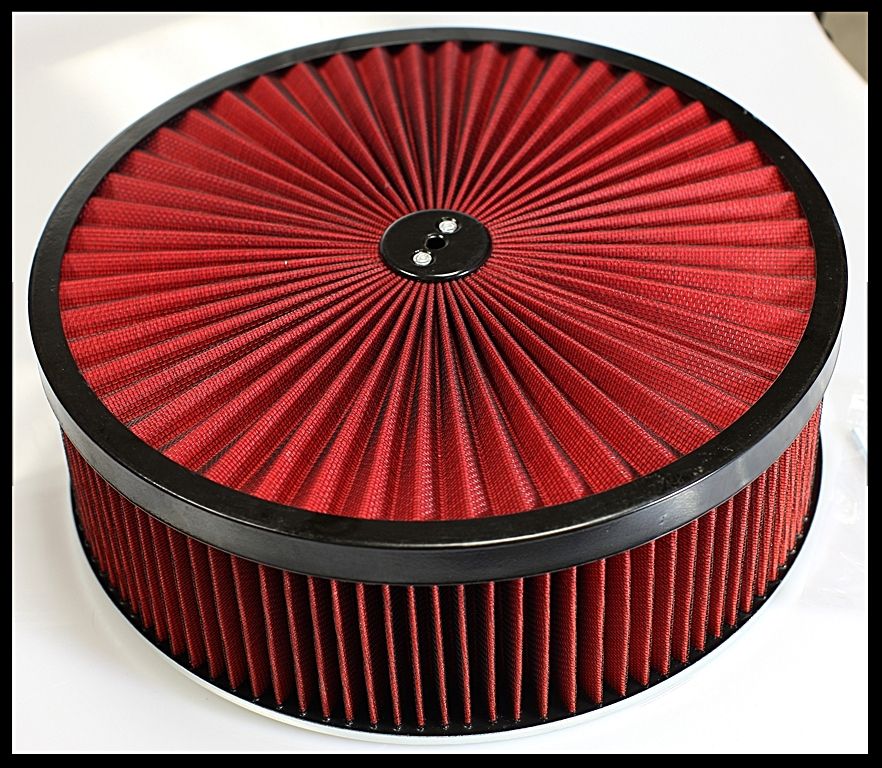 This is the certainly the best flowing air cleaner design on the market. What we like about this setup is that it allows air to pull in from the top as well as the sides. The high flow top allows a maximum amount of air flow into the carb. As you can imagine the path of least resistance for a carb to want to draw from would be directly above it. The ability of the carb. to draw from the sides and directly above is very valuable in getting a sufficient amount of air into the carb, plus the fact that this is a high flow filtration media. The quality of the frame is excellent.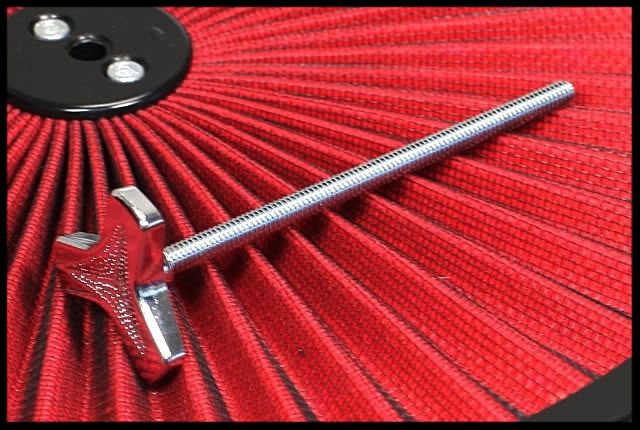 The Tri-Bar wing nut and threaded shaft come with this kit. You may have to cut the threaded shaft to allow the exact amount of threaded portion to come through the top of the air cleaner to accommodate the Tri-Bar wing nut. This is due to the fact that many carb horns vary in height.
Wash and re-oil the filter media on a regular basis the same as you would do with a K&N filter.
We offer the 14 inch top only in our other listings.
Notice the inside view of the frame pictured below. This is a very well made air cleaner. The underside frame work is made well enough to prevent the filter media from sagging downward from the downward drawing effect of the carb under full throttle load. The perforated grid also acts as a flame arrester.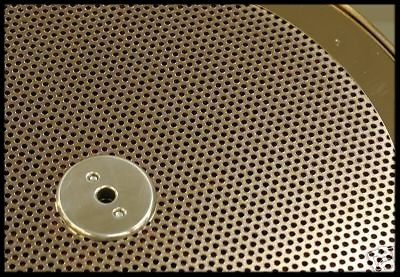 THE IDEA OF PULLING AIR IN FROM THE TOP OF THE AIR CLEANER, IS ONE OF THE BEST DESIGNS FOR INCREASING AIR FLOW ON THE MARKET. AS YOU KNOW, THE CARB OPENING IS FACING UPWARD, AND THE LEAST PATH OF RESISTANCE IS DIRECTLY ABOVE.
SKIP'S OPINION:
Better fuel mileage, performance, cleaner air for the engine, better throttle sound, lasts forever, washing is simple, what more can I say, well I can't help it so I will say more. All the above has been well proven by the K&N filter company.
Customer Reviews
This product does not have any reviews yet.