Product Information
| | |
| --- | --- |
| UPC | 352529969588 |
| Product Type | Shipped Product |
| Shipping Cost | $15 |
| Number of reviews | 0 |
EXTREME DUTY SBC CHEVY 350 FLYWHEEL FOR MANUAL TRANSMISSIONS 153 TOOTH EXTERNALLY BALANCED
FITS 1PC REAR MAIN SEAL SBC GEN 1 & 2 ENGINES.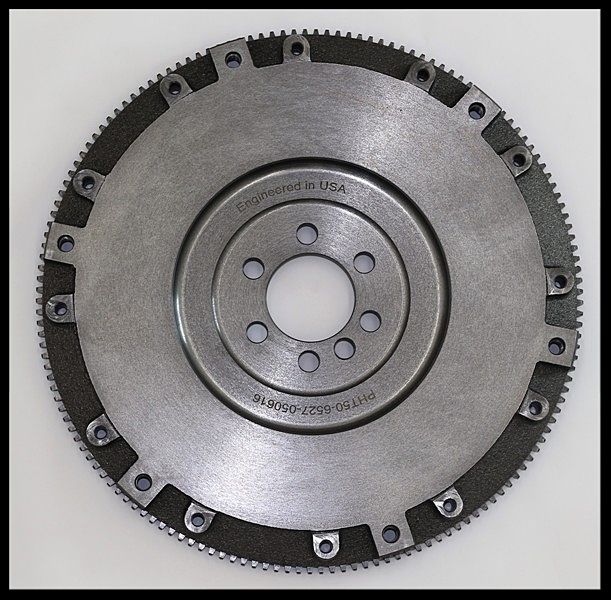 Pictured below is the back side of the flywheel.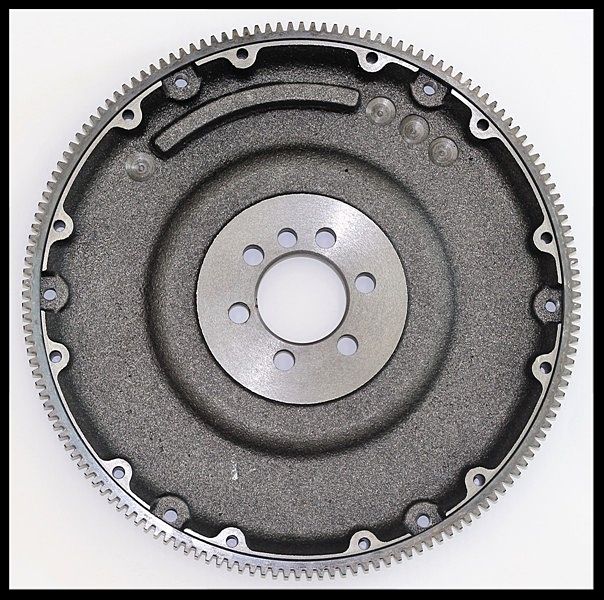 Image is a representation of this part. Actual part may vary.
FITS ALL ONE PIECE REAR MAIN SEAL SBC gen 1 and 2 ENGINES THAT ARE EXTERNALLY BALANCED, USING A 153 TOOTH FLYWHEEL. MANUAL TRANSMISSION
BE SURE YOU NEED A 153 TOOTH FLEX PLATE FOR USE ON 1PC REAR MAIN SEAL ENGINES (WITH WEIGHT)
Engine Type: SBC V-8 EXTERNALLY balanced. 1PC. RMS 153 tooth 350 engines. This plate has a weight cast into it. The style and shape of the weight may vary, but they all function the same on sbc engines. Only Ford engines have various weighted plates. The sbc engines are weighted or non weighted, and no inbetweens or variations.
We have the best price you will find on this item, as well as the lowest shipping cost.
Our sales staff has limited technical knowledge on this product and are usually unable to answer many of the questions asked. See our other listings for variations of this product.

We are not responsible for collateral damage caused by the use of this product.
Customer Reviews
This product does not have any reviews yet.