SBC CHEVY DART ALUMINUM SHP ASSEMBLED HEADS SET PAIR 180cc 64CC # 180cc Dart-272
$1,177.66
Available
---
Product Information
| | |
| --- | --- |
| UPC | 351758204324 |
| Product Type | Shipped Product |
| Shipping Cost | $0 |
| Number of reviews | 4 |
SBC CHEVY DART ASSEMBLED HEADS ALUMINUM
PART # 180cc Dart-272
180cc INTAKE RUNNER 64cc COMBUSTION CHAMBER
BUILT FOR HYDRAULIC FLAT TAPPET CAM.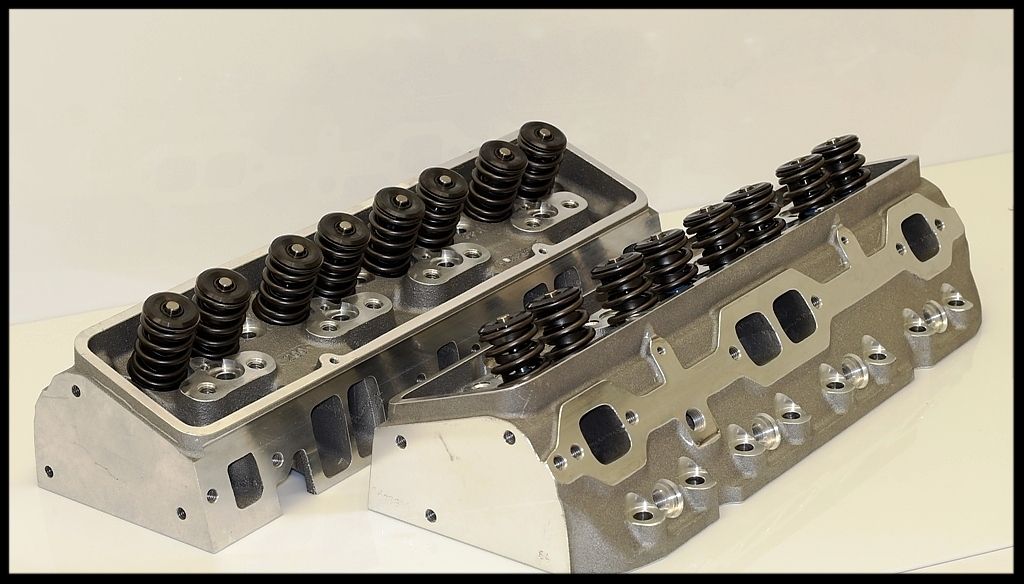 For those running hyd. roller cams, see our other listings for part number ending in # 274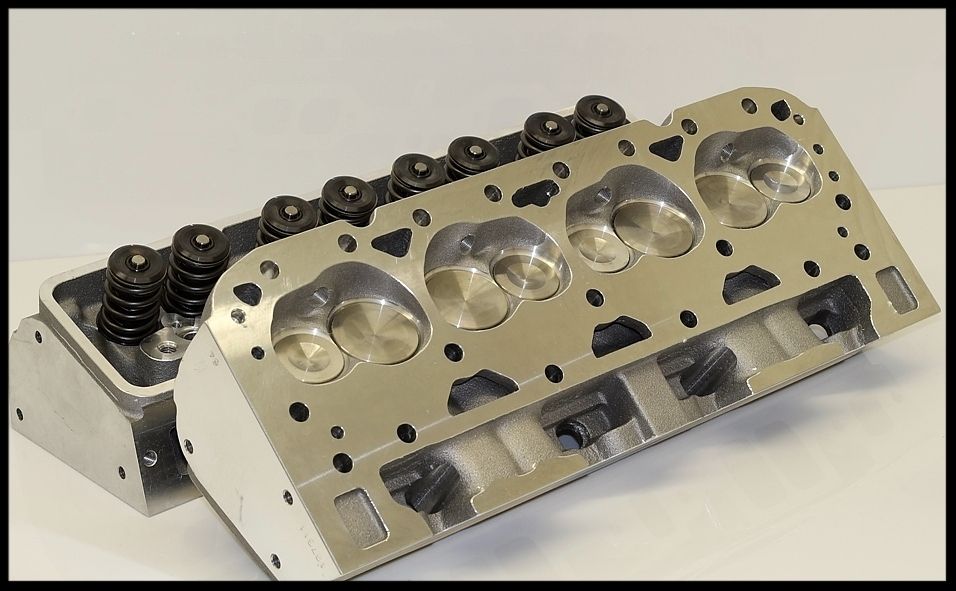 Combustion Chamber Volume (cc): 64
Intake Runner Volume (cc): 180cc
Intake Port Location: Standard
Exhaust Port Shape: Square
Exhaust Port Location: Standard
Spark Plug Style: Straight
Intake Valve Diameter (in): 2.020 in.
Exhaust Valve Diameter (in): 1.600 in.
Maximum Valve Lift (in): 0.620 in.
Outside Diameter of Outer Spring (in): 1.437 in.
Number of Springs Per Valve: single
Lock Style: 10 degree Comp brand
Valve Stem Seal Style: Viton
Valve Cover Mounting Style: Center and perimeter bolt
Accessory Bolt Holes Drilled: Yes
Intake and Exhaust Valve Angle: 23
Valve Guide Material: Manganese bronze
Valve Seats Machined: Yes
Valve Seat Machine Style: 5-angle intake/2-angle exhaust
Valve Seat Material: Powdered metal
Steam Holes Drilled: No
Quantity: Sold as a built set
Dart's SHP cylinder heads provide a low cost option to those looking for the weight savings of an aluminum head for a street performance engine.
The SHP is cast from A356-T6 aluminum and designed to work with most off the shelf components, so you won't need to worry about acquiring costly custom components.
- Bolt on compatibility: Standard valve angle and spacing are retained to allow use of off the shelf pistons and valve train components
- Multi-angle intake seats and radiused exhaust seats dramatically increase air/fuel flow
- Hardened exhaust seats are compatible with unleaded gasoline
- Manganese bronze valve guides extend cylinder head life
- Machined for 1.250 or 1.437 diameter valve springs
- Straight spark plug configuration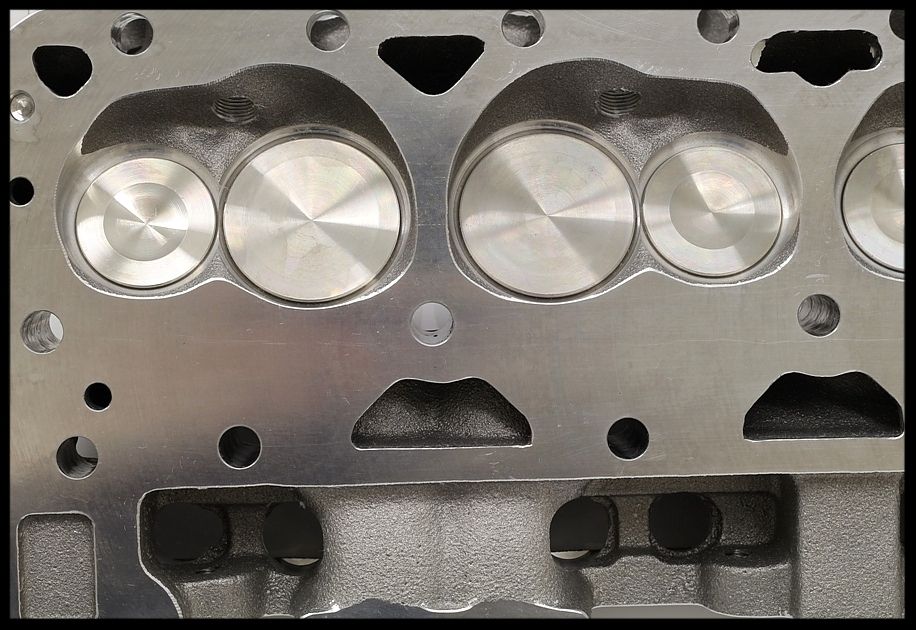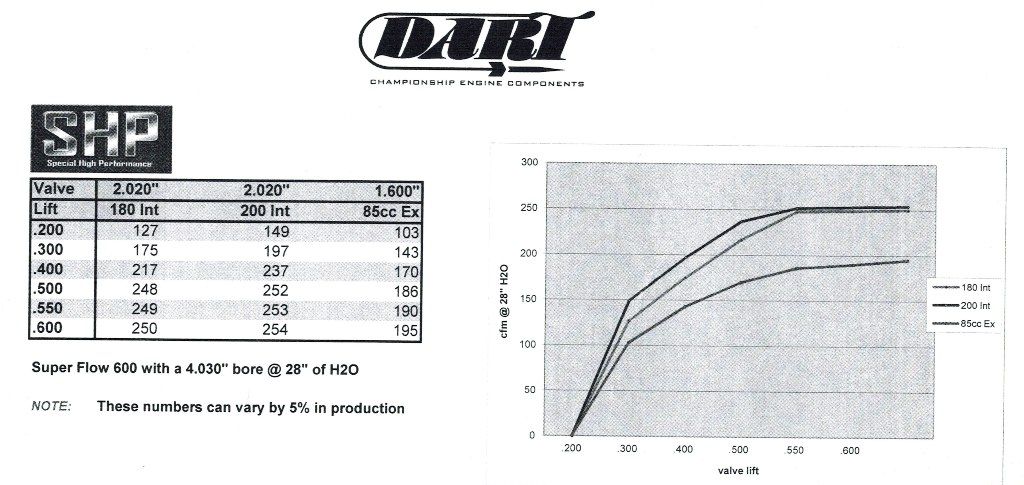 We are not responsible for collateral damage caused by the use of this product.



Thanks very fast shipper

Reviewed by u***n on Sept. 26, 2017, 5:27 a.m. | Permalink

This review has no votes.

I'll probably buy another

Reviewed by n***s on Aug. 1, 2017, 3:42 a.m. | Permalink

This review has no votes.

fair and fast, always good service from skip white A++++

Reviewed by q***e on Aug. 18, 2016, 1:56 p.m. | Permalink

This review has no votes.