Product Information
| | |
| --- | --- |
| UPC | 351942938891 |
| Product Type | Shipped Product |
| Shipping Cost | $10.50 |
| Number of reviews | 168 |
SBC CHEVY EXTREME DUTY GOLD SERIES STUD GIRDLE KIT
STUD GIRDLES AND 7/16 POLY LOCKS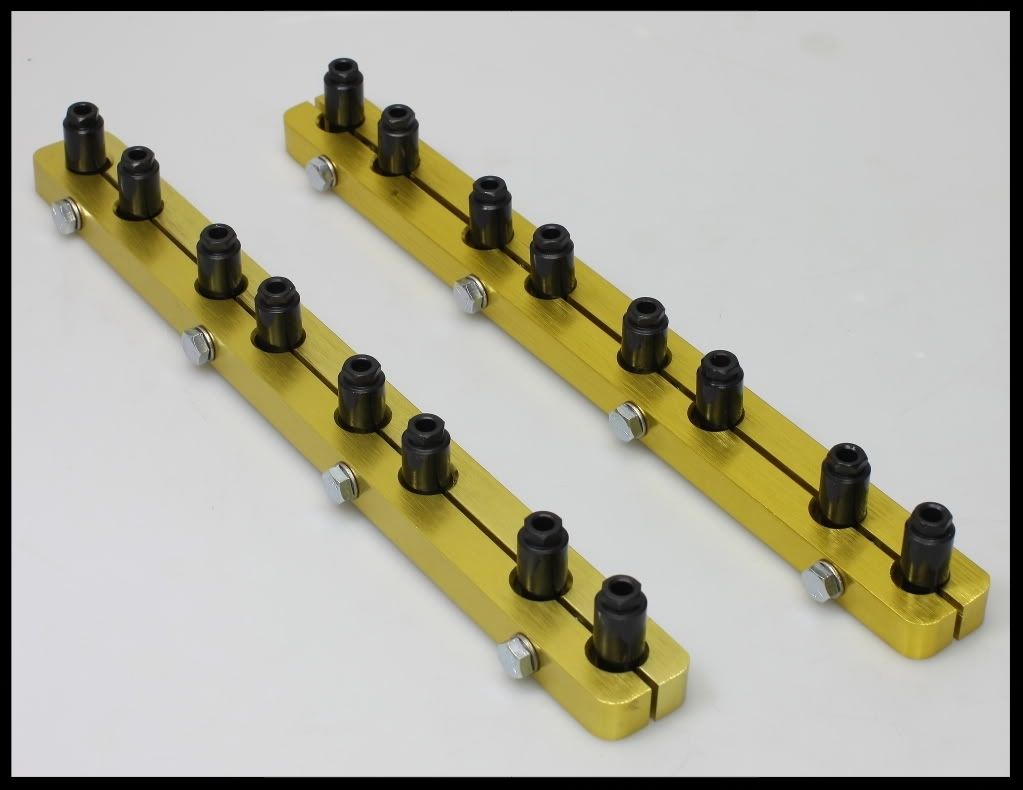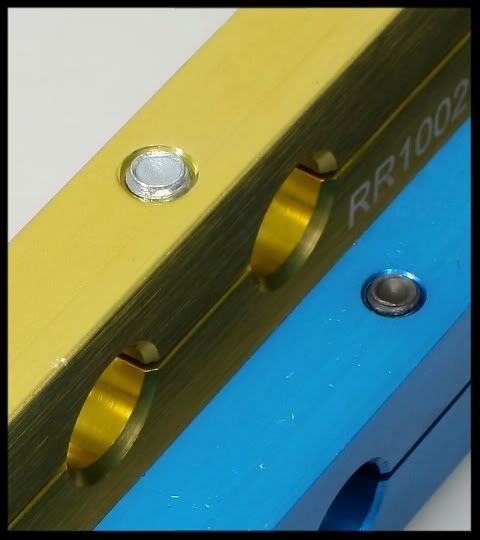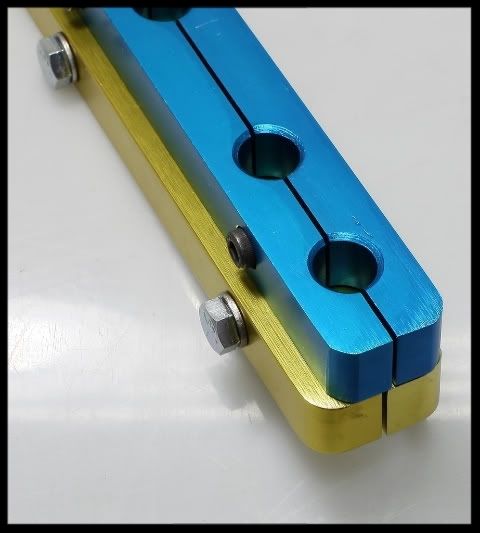 PART NUMBER RR-1002-7/16
These stud girdles have over sized clamping bolts rather than the smaller 5/16's size used on many others. They also have larger bars to accommodate the larger bolts, as seen in the comparison picture above. These are simply a much better set of stud girdles than any of the lower cost sets on the market. This is the best investment you can do for your engine considering the low cost of this upgrade. Our newest batch of stud girdles may not have the notching in the bars as you see pictured below. The picture above is what they may look like.
The set includes poly locks, and is considered a full setup of an engine. Roller rockers are not included with this.
When the studs flex, you are losing lift, not to mention the engine will run slightly erratic. Stud girdles totally eliminate stud flex, and are very simple to install. If you're running a set of 3/8's rocker studs, and don't have a set of stud girdles, then you may be experiencing stud flex to some degree. You will notice the difference in the way your engine operates, and the oil deflection feature is essential for your valve train components.
As you can see, the clamping bolts are much larger in the Gold Series set. The smaller 5/16's clamping bolts are very prone to coming loose after hard running. They simply can't be tightened enough without the risk of stripping out to keep them secure. The larger size bolts will not come loose. The larger bars also act as a much better baffle to deflect oil back onto the valve train components.
7/16 SIZE POLY LOCKS INCLUDED.
Roller rockers are not included.
See our other listings for the 3/8's size set.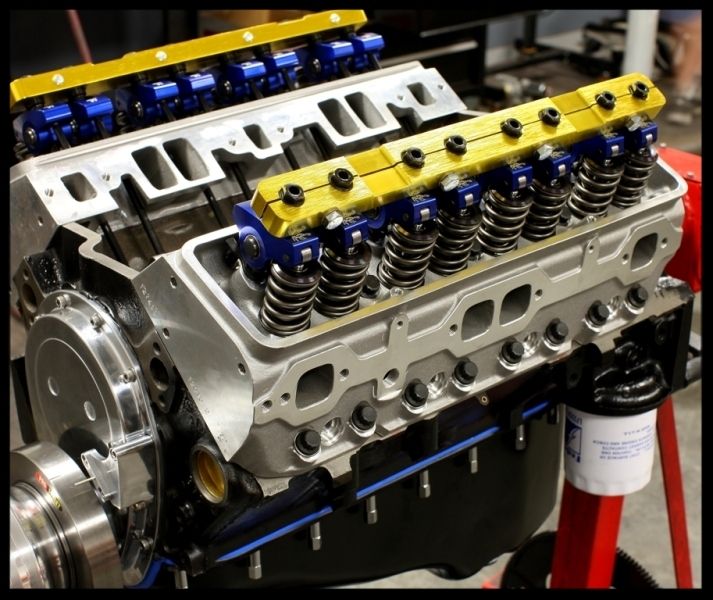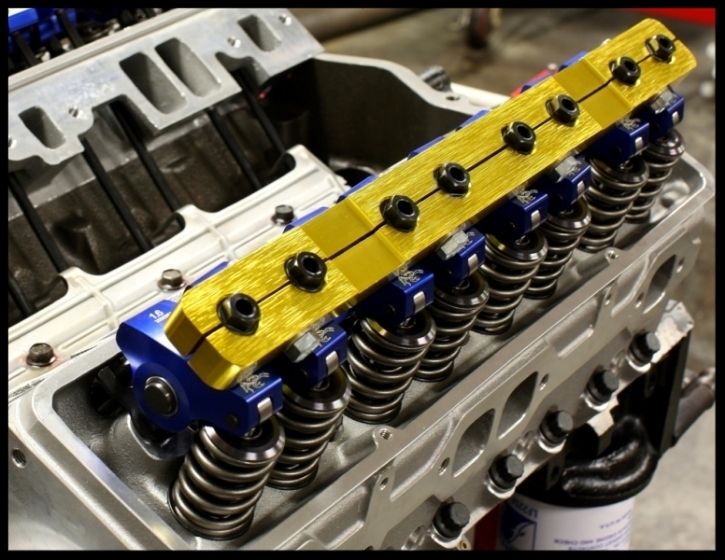 Very Important Note!
Our sales staff has limited technical knowledge on this product and are usually unable to answer many of the questions asked. See our other listings for variations of this product.

We are not responsible for collateral damage caused by the use of this product.
AAAA

Reviewed by w***a on Oct. 24, 2017, 12:42 p.m. | Permalink

This review has no votes.

Excellent product / Fast shipping

Reviewed by l***e on Sept. 22, 2017, 12:25 p.m. | Permalink

This review has no votes.

Great seller and fast shipping

Reviewed by b***l on Aug. 29, 2017, 10:19 a.m. | Permalink

This review has no votes.