SBC CHEVY HOWARDS HYD OE ROLLER CAM 600/ LIFT 259 DUR @50 SMALL BASE # 189995-S
$359.00
Available
---
Product Information
| | |
| --- | --- |
| UPC | 331872470165 |
| Product Type | Shipped Product |
| Shipping Cost | $10 |
| Number of reviews | 0 |
FOR SBC CHEVY ENGINES.
HOWARDS HYDRAULIC OE ROLLER CAMSHAFT .600/.600 LIFT .259/.259 DURATION @.050" LOBE SEP: 110º SMALL BASE CIRCLE, .900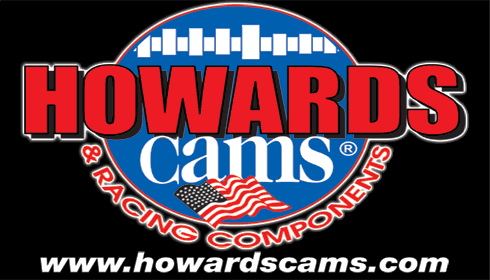 PART # 189995-S
Valve lift with 1.5 Rockers: Intake .600/Exhaust .600
Duration @.050": Intake .259/Exhaust .259
Lobe sep. angle: 110º
Recommended springs #: 987-16, See our other listings.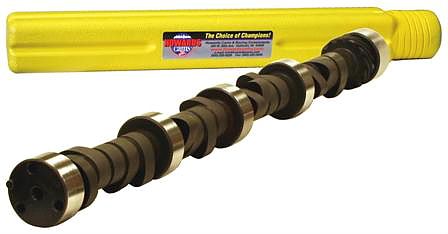 All Howards™ Cams use the highest-grade race quality cores available. All hydraulic and mechanical flat tappet camshafts are 100% Rockwell checked and Parkerized to ensure the highest quality control standards available anywhere. Howards™ Cams are manufactured on dedicated high precision CNC cam grinding machines.
The cam gear is compatible with any standard steel or cast iron distributor gear. No bronze distributor needed. This cam is considered an OEM style, meaning it must be used in a roller block; it cannot be used with a non roller block. Other style cams available in our other listings. When using the OEM roller cam, you do not need a cam button, but the block must be a roller block. This auction is for the OEM style roller cam. Much needed camshaft accessories available in our other listings.
This cam is to be used on sbc engines that are equipped for factory roller cams. These blocks came out in the late 80's in the Corvette and early 90's in the Chevy trucks. As you know, all of the sbc roller engines in this era were throttle body or tune port injection. This cam may not be compatible with those setups, but many are using the Gen 2 blocks and running a carbureted setup.
If you would like expert cam recommendations for your engine, contact us (through the "seller information" tab or through our tech line, 423-722-5152) with the information listed below. We will tell you what cam is best suited for you. Running a cam that is too big in a given combination is not only pointless for making increased power, but creates a increased loss of drivability and unnecessary wear on the valve train. You must have sufficient cubic inch and/or compression ratio, coupled with correct size cylinder heads that will allow enough flow, to justify a particular size cam. Bottom-end and mid-range performance are always affected when you increase cam size, but it would be affected even more if a cam selection is over-sized to the point that no top-end power is gained. So choosing too large of a cam becomes a two-fold problem. Tuning also becomes more difficult with larger than needed cams.
For a recommendation on the best cam for you, please contact us with us the following information:
Vehicle model or weight.
Engine size, (cubic inch)
Approx. compression ratio.
Cylinder head runner size.
Single or dual plane intake, (if dual plane, what model)
Final gear ratio, and overall tire diameter if known.
Transmission model.
Converter stall range.
Your hp expectations, and how you will be using the vehicle (cruising, street, strip, show car, etc.)
If a lopey idle is highly desirable. The size engine you have determines this with a given cam choice. We can tell you exactly what a particular cam will sound like in an engine.
The brand and type/series of lifters you are running. Very important!
All Howards cams use the highest-grade race quality billets available. The hydraulic and mechanical flat tappet camshafts are 100% Rockwell checked and Parkerized to ensure the highest quality control standards available anywhere. Howard's Cams is proud of its equipment, manufacturing all of its cams on dedicated high precision cam grinding machines.
Howards maintains these exacting standards right through the shipping process. All Howards camshafts are packaged and shipped in a unique, hard, high impact, reusable plastic case. This ensures that that you, our customer receives your new Howard's Cam in the same exacting condition it left our factory.
It is our opinion that the Howards cam company has the highest quality and most advanced technology in the industry. This is why we have chosen them for our roller cam products. Few if any companies have the quality standards offered by Howards.
Customer Reviews
This product does not have any reviews yet.