Product Information
| | |
| --- | --- |
| UPC | 331886862099 |
| Product Type | Shipped Product |
| Shipping Cost | $8.50 |
| Number of reviews | 0 |
OIL PAN GASKET FOR SBC 1-PC. REAR MAIN SEAL 86-UP 305 350 5.0 5.7 V-8 CHEVY ENGINES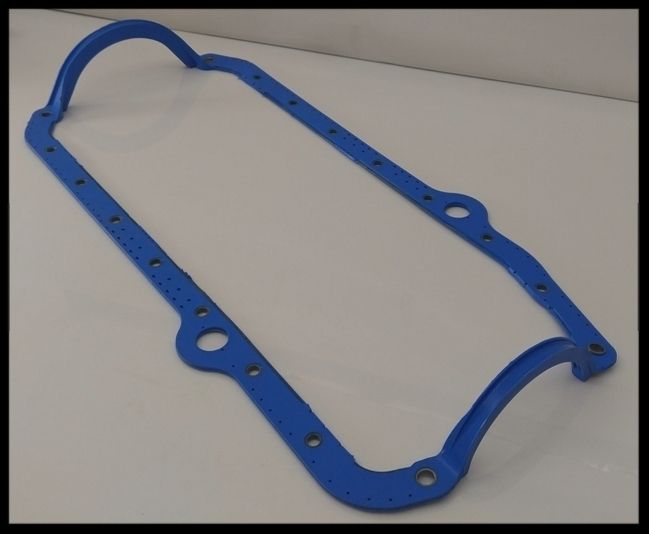 \
HIGH PERFORMANCE SERIES
FITS 86-UP 305, 350 5.0 5.7 SBC ENGINES WITH PASSENGER SIDE DIPSTICK 1pc. REAR MAIN SEAL ENGINES.
Read listing completely before purchasing.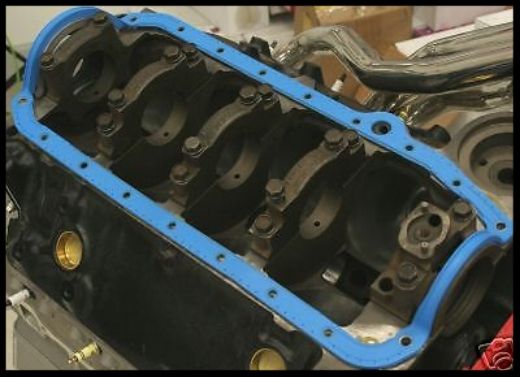 The pictures show our 2-pc. rear main seal display engine. You will receive the correct 1-pc. rear main seal gasket for 86-up engines. This will not fit LS based engines such as Corvette came out with in 1997-up. This is for the 305-350 engines 86-up, with 1-pc. rear main seals.
THIS AUCTION IS FOR THE GASKET ONLY.
PASS. SIDE DIPSTICK.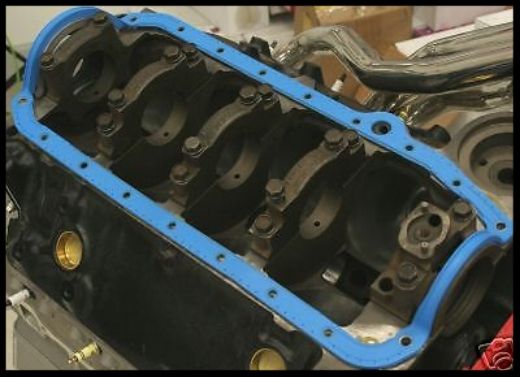 The S-7497 gasket fits 1986-UP 305, 350, 5.0 and 5.7 SBC CHEVY V-8 oem stock engines perfectly.
You will not find this gasket at this price anywhere, but do let us know if you hear of a better price. Don't forget our shipping discount program.
Oil Pan Gasket
1-Piece form, fits two pc. rear main sbc engines 86-up with 305 or 350 engine.
Rubber/ Steel Core
Read the complete ad for more info.
Thin Front Seal
S-7497 molded rubber Chevrolet small block oil pan gasket for driver side dip stick oil pans 1 pc. rear main seal..
One piece molded silicone rubber gasket provides perfect fit and is easier to install.
Includes compressions limiters to prevent over tightening.
Superior heat resistance.
Can be trimmed for stroker engines.
PASS. SIDE DIPSTICK ONLY
NOTE FROM OUR COMPANY PRESIDENT, SKIP WHITE,
The thick blue edge of the gasket really stands out when the pan is on. When you do your photo build album, this shows good taste in what your putting into the engine, as most people in the " know" admire these gaskets very much. We wouldn't consider building an engine without it. Those using an aluminum oil, pan will find this gasket a must, as aluminum pans are difficult to seal.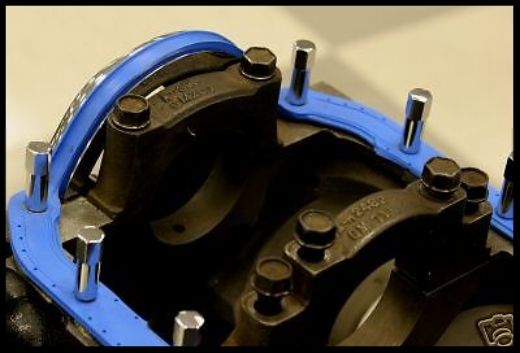 You will never see a race engine not using this setup. This gasket is not only reusable, but will not only eliminate oil leaks, as well as oil sweating, keeping the engine clean.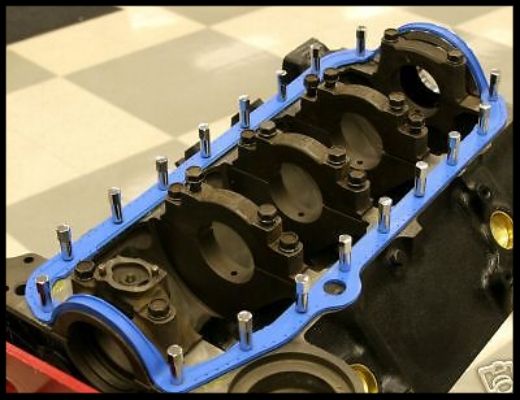 The pictures show a 2-pc rear main seal engine. You will rec. the correct 1-pc rear main seal gasket for 86-up V-8 305, 350 engines, as well as the 5.0 and 5.7 They all use the same gasket.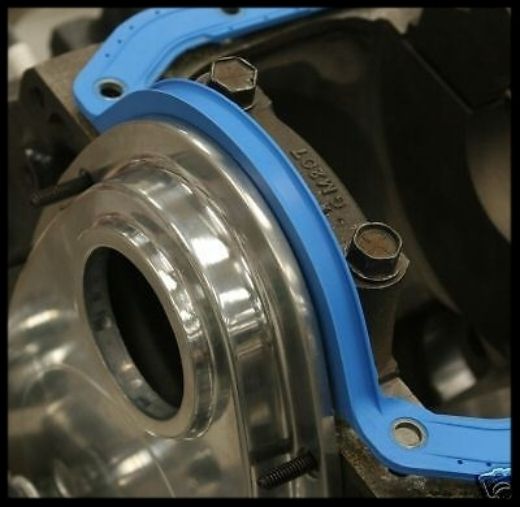 VERY IMPORTANT NOTE:
Our machine shop does use a sealant in the corners where the timing cover meets the pan, as well as around the bolt threads, and holes. Be sure to use a type that is compatible this gasket. I always like to stay with what I know has worked well for others, rather than what the seller claims. We use a semi clear type, and it bonds extremely well, and remains very pliable.
Our sales staff has limited technical knowledge on this product and are usually unable to answer many of the questions asked. We do not have any variations of this product other than what our listings show.

We are not responsible for collateral damage caused by the use of this product.
Customer Reviews
This product does not have any reviews yet.