TCI Saturday Night Special Torque Converter, 700R4/4L6OE/4L60 1600-2000 #242700
Available
$554.95
---
Product Information
| | |
| --- | --- |
| UPC | 374481019444 |
| Product Type | Shipped Product |
| Shipping Cost | $20 |
| Number of reviews | 0 |
TCI SATURDAY NIGHT SPECIAL® CONVERTER, GM, 1984-97 30 SPLINE,700R4/4L60E 1600-2000 STALL
*** IMPORTANT NOTE ***

You may add items into your shopping cart but in order to check out you will have to call us. Our check out feature on our website is being upgraded at this time. We can take your order over the phone and answer any technical questions you may have. We accept all major credit cards, cash, check, and money orders. Just give us a call at 423-722-5152 and we can process your order promptly. In the event you attempt to reach us outside of our operating hours, please leave us a detailed message and we will return your call at our earliest opportunity.
 File Photo. Appearance may vary. 
TCI SATURDAY NIGHT SPECIAL® CONVERTER, GM, 1984-97 30 SPLINE 1600-2000 STALL
The popular Saturday Night Special® Torque Converter delivers premium performance at a reasonable cost. A great choice for show cars and street rods, this converter incorporates many of the manufacturing processes and performance features found in TCI® full competition models, including furnace brazed fins and a hardened, pre-ground pump hub.
Benefits: 
400-500 RPM increase in stall over stock
Quicker acceleration and improved low-end power to run more smoothly
Fully streetable with no modifications required.
Important note from our company president, Skip White.
Low-grade torque converters are plentiful on the market and are priced far below the high quality units. Their general appearance may look identical to the high quality converters, but rest assured, the build quality is very poor. The performance is
 noticeably poor and failure rates are high. True stall rates are not accurate. These converters often lined up poorly with the transmission spline. Strange noises were often a problem also, and this was indicative of failure soon to come. 
If these low c
ost units were even close to being similar to the high cost units, we would sell them. As a matter of fact, in years past, we did sell them. It wasn't long before we realized they were not the product they claimed to be. The warranty on them from the manufacturer was also a problem. Over the years, we have dropped numerous non-branded products due to quality far below what is acceptable. I can't see any justification for ever running one of these low cost units in a car. You would be better off buying a high quality used converter and take your chances with it rather than one of those low-grade units. It is my strong recommendation that you invest in a high quality torque converter.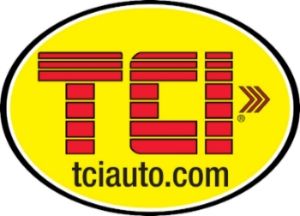 What type of clearance should I have between the torque converter and flexplate before pulling the converter forward and bolting it to flexplate?
You should have 1/8" (.125") to 3/16" (.1875") between the torque converter and flexplate before pulling the converter forward and bolting it to flexplate.
Performance enthusiasts often underestimate the critical role torque converters play in putting their expensive horsepower to the pavement. TCI® street/street rodder and street/strip converters are designed by experienced drive train engineers to provide a significant increase in performance on the street or at the strip. With a more efficient stall speed, faster acceleration and better mid-range power, your machine will get the rear wheel power it deserves.
Some special features of TCI® torque converters include furnace-brazed fins for reinforcement and durability as well as heat-treated sprag races for increased strength and lifespan. They also utilize bearings that increase thrust capacity and reduce drag, as well as turbine spline reinforcement welds for increased durability and a heat-treated steel hub that increases converter strength.
TCI® employs a highly specialized production process that involves ensuring that each unit is built to spec. Regardless of category or price level in which a TCI® torque converter falls, rest assured that it has been Triple Tested during assembly.
Once all prep work on the component parts has been completed, the impeller is welded to the front cover. Immediately following this process, a pair of dial indicators is employed on a rotating table to verify that the impeller body and pump drive hub remain true. Each unit is then pressurized and subjected to a leak test to confirm the integrity of all weld seams. Last, each unit is computer balanced to reduce annoying and potentially damaging drive train vibrations that can occur from an unbalanced torque converter. That's Triple Tested, so that you can be confident you're receiving a torque converter that's perfect for your specific application.
TCI Limited Warranty
TCI® Automotive, LLC warrants that all of its products are free from defects in material and workmanship, for a period of 30 days on Racing equipment and a period of 90 days on Street/Strip equipment. The warranty period begins from the date of purchase. We recommend that you keep your invoice or receipt because proof of purchase date is required. This limited warranty shall only cover the original purchaser.
Our sales staff has limited technical knowledge on this product and are usually unable to answer many of the questions asked. See our other listings for variations of this product.

 

 

We are not responsible for collateral damage caused by the use of this product.

 
RETURN POLICY
Should a problem occur, please contact us. If a return is necessary, please contact us for an RGA number and return authorization. The RGA number must be included on the return label. If an item is returned without an RGA number, it will not be processed. A full description of what the problem is needs to be included with any returned product with your contact info, and proof of purchase. Even though you may have explained the problem to us, and been granted permission to return the product, we must have a written explanation and a contact number included with the product. It is also recommended that you include the name of the person from our company that you have been in contact with. You must send the item back to us in a trackable manner (USPS Priority Mail, FedEx, etc.) and keep the tracking info of the returned product. Please give ample time for returns to be processed. Following these guidelines will make the return process work as it should.  
PAYMENT AND SHIPPING DETAILS.
We offer great discounts on shipping. You only pay the full shipping fee on the highest shipping cost of your items, and HALF PRICE shipping on all additional items. Few offer discounts on shipping such as this. Our checkout system will automatically calculate your shipping discount at the time of final payment, providing you consolidate your payment.
You may receive a verification and tracking number shortly after purchase, but this does not necessarily mean that your product has shipped. It would be fair to say that 98% of products will be going out the day the shipping label is issued. On occasion, the product may not ship out until the next day after the label has been issued. Most products purchased late in the day will not be shipped until the next day.  
If you checkout and start over, the auto calculator will not recognize the multiple purchases, and there will be no shipping discount. 
FedEx is our primary shipper. We are unable to ship to APO/FPO addresses. Help us ship your order promptly by including your physical address at checkout. If your order MUST be shipped to a PO BOX, please contact us. Additional charges may apply. Below is a map representing the estimated delivery time to get to you from our location.
Delivery times may vary, especially during peak periods.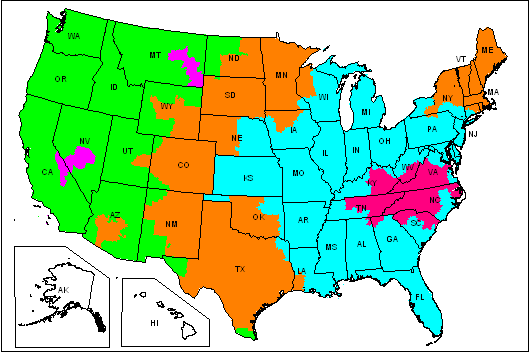 FedEx Home Delivery delivers Tuesday - Saturday. If a package leaves here on a Thursday, and you are in a 2 day delivery zone, your package may deliver to you on Saturday. If you are in a 3 day zone, and your package leaves on a Thursday, you should receive it on the following Tuesday. Expedited shipping is available upon request for an additional fee. Please contact us for rates. The estimated shipping time is usually as the map shows, but many factors can delay this.  
Hawaii and Alaska have a 6+ day estimated delivery time.
The shipping quoted in this ad is only for the 48 continental United States. If shipping to anywhere else, please contact us. The half price shipping on all additional items also only applies to items that are being shipped in the 48 continental United States.
Customer Reviews
This product does not have any reviews yet.