THROTTLE CABLE BRACKET FOR HOLLEY CARBURETOR CHROME FINISH.PC-3244-C
$29.50
Available
---
Product Information
| | |
| --- | --- |
| UPC | 351815682783 |
| Product Type | Shipped Product |
| Shipping Cost | $8.50 |
| Number of reviews | 8 |
PRO SERIES THROTTLE BRACKET SETUP FOR HOLLEY CARBURETORS 4150/4160 SERIES.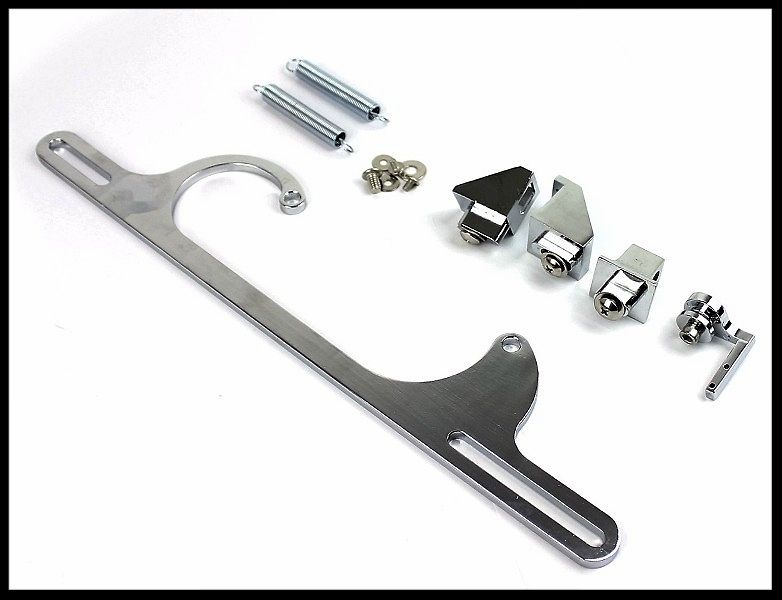 The pictures below is to show you how this type bracket looks when setup. This sale if for the chrome plated model. We do offer the two tone colored bracket in our other listings.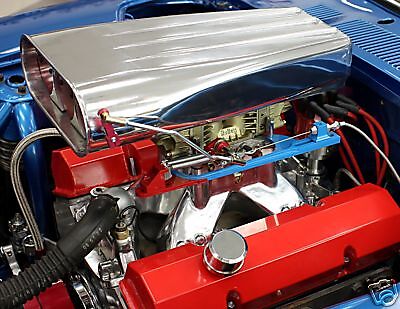 This is absolutely the best bracket system on the market for Holley or Quickfuel carburetors. It's the only true way to harness your throttle cable and return spring setup. It is very simple to install.
Rest assured, this is the best value you will ever find on a setup of this quality. See our other listings for a selection of colors.
The chrome plating on this bracket is more of a flash chrome finish. It's a decent finish but not ultra smooth and glossy.
LIFETIME WARRANTY!
Retail value, $69.95
This also enhances the appearance of your engine compartment tremendously. Usually seen on the finest of show cars.
This setup provides total peace of mind concerning the smooth function of the accelerator setup on you carb. Most of you have experienced the sloppy feel from a poorly designed or worn out carb. linkage setup. This will virtually eliminate the possibility of having the throttle cable hang up, drag, or require abnormal amounts of pressure to operate. This setup looks absolutely beautiful. It wins hands down in the functionality category and good looks as well. Form follows function. This is what you will see on most true show cars and nearly every race car you see at the track.
Installation is very simple, but should you have a problem, just give us a call at 423-722-5152.
The adjustability range for spring tension and cable slack is very broad. Once mounted, you can slide the pillow block mount in the front to increase the spring tension. The rear pillow block is also fully adjustable to position your cable perfectly and eliminate slack from cable stretch.
Notice how perfectly in line the throttle cable is with the carburetor arm. This assures smooth, safe operation.
The cam lever attached to the carb. linkage is very well designed, and allows for a very smooth throttle action due to the pivoting mechanism. The angled arm connecting to the carb in the picture below is part of our air scoop and is not included.
Thank you works good.

Reviewed by r***r on May 1, 2017, 7:03 a.m. | Permalink

This review has no votes.

Great product Fast shipping A++++++++++++

Reviewed by j***e on April 27, 2017, 4:30 a.m. | Permalink

This review has no votes.

Fast shipping. Nice piece works perfectly! Looks great!! THANKS!!

Reviewed by c***a on April 14, 2017, 12:17 p.m. | Permalink

This review has no votes.