BBC CHEVY SCORPION ALUMINUM RACE SERIES ROLLER ROCKERS 1.7 7/16 # SCP-1014
Available
$394.99
---
Product Information
| | |
| --- | --- |
| UPC | 374688911326 |
| Product Type | Shipped Product |
| Shipping Cost | $16 |
| Number of reviews | 0 |
BBC CHEVY 1.7 7/16 RACE SERIES ROLLER ROCKER ARMS FULL SET OF 16, 
PART # SCP1014
*** IMPORTANT NOTE ***

You may add items into your shopping cart but in order to check out you will have to call us. Our check out feature on our website is being upgraded at this time. We can take your order over the phone and answer any technical questions you may have. We accept all major credit cards, cash, check, and money orders. Just give us a call at 423-722-5152 and we can process your order promptly. In the event you attempt to reach us outside of our operating hours, please leave us a detailed message and we will return your call at our earliest opportunity.
Rocker Arm Mounting Style:

Stud
Rocker Arm Material:
Aluminum
Polylocks included
Slot Width (in):
0.600 in.
Maximum Spring Diameter (in):
1.625 in.
Quantity:

Sold as a set of 16.
THE BEST HIGH PERFORMANCE RACING ROCKER ARMS MANUFACTURED IN THE 

USA
All Scorpion Rockers Feature:
Aerospace-grade 7000 Series aluminum

Full body design

Precision-ground needle bearings

Centerless-ground fulcrum

Ground pin and roller

Burr-free trunnion through hole

Polylocks

Black oxide coated steel parts
Other benefits include:
Available in all ratios

Easily handle .950" lift and 950 lbs of open spring pressure

Clear 1.625" valve springs

Micropolished surfaces finish for maximum durability

Anodized for additional protection and aesthetics

Exclusive LIFETIME WARRANTY - all series
Sting the competition with Scorpion Race Series roller rocker arms. First, these fine Scorpion rocker arms are 100 percent made in the USA. Second, they're precision-crafted by high-tech manufacturing methods, and then fully CNC-machined. Race rockers offer more clearance for retainers and springs. For a great finish to these superior rockers, the surfaces are micro-polished for maximum durability and anodized for additional protection, plus killer looks. Sting, but don't get stung with lesser quality; if you want more speed and are passionate about American-made high performance, bolt on a set of Scorpion Race series roller rocker arms.
Important notice.
If you've read our warning on engine builders using low grade no-name rods and cranks, a very similar situation exists in the roller rocker market. We do not use or sell off-shore, (no-name) roller rockers, period. They have proven to be faulty in many ways. The center trunnions are not polished, nor is the center of the roller tip true to size or polished. Metal fragments are often left inside the trunnion housing and will cause destruction of the needle bearings. The aluminum alloys used are never aircraft aluminum alloys as are used in all USA made roller rockers. They often mention the alloy as being 6061, and that is a very soft form of aluminum. The 6061 alloy used on these will assure rocker-flex on any higher than stock spring pressures, and this will affect performance. The pins and keepers that hold the parts together are often of poor quality and improperly installed. The front roller will usually scoot along the valve tip, as it can't roll properly due to rough internal surfaces. 
We have honestly seen valve tips that were scalloped out due to the front roller dragging across them. This will cause the valves to side-load against the valve guides in the heads and surely cause damage to them if  run like this for very long. 
We have scrutinized these products in the past and found all of the above problems, and I can tell you there are most likely many more. We would not use them in an engine under any circumstances. You will also see many of these rockers made from stainless on the market. They use a very low grade stainless that actually has a near non-existent amount of nickel in them, but that's not the real problem with them, as stainless steel has no advantage over high grade heat treated steel when it comes to a roller rocker. The lack of hardness of the rocker body is the real problem. The problems with these stainless rockers are the same as mentioned above. These are the roller rockers you see on the market for around $119 and up to $169 for the so called stainless ones. They are pure junk, in our honest opinion. They could possibly be used on a budget back yard stock build up that has a very low spring pressure, with a cam that has very low lift, but then you would be better off with the stock stamped rockers on such a build.
We have heard of many engines using these rockers that came apart and spilled needle bearings into the engine, only to end up in the oil pump. It seems like some engine builders do not care how long the parts in your engine last, or they simply don't know this. I can tell you for sure that using such low grade, "no-name" roller rockers is asking for trouble.
We use Scorpion, Comp Ultra Pro Magnum, and Comp Gold Arc rockers in all of our engines. The difference in these compared to the low grade no-name rockers on the market is huge. Do a Google search on this subject and you will know then what we're talking about. 
Skip White
Our sales staff has limited technical knowledge on this product and are usually unable to answer many of the questions asked. Many of the questions are, "how do you install this item", and "what pre-load to set them at". Opinions vary on this to a great degree, but anywhere between a 1/2 turn and up to a 3/4 turn seems to be the minimum and maximum. We update the info in our listings on a regular basis, and if it's not in the ad, then there's a good chance our sales staff does not know the answer. There is a solution to this for those with numerous questions about the product. We recommend searching the car forums for technical info. You will find the answers you need on the forums for certain. For those needing help on installing these, you can go to YouTube find dozens of highly informative videos showing much of the info you need. 

 

 

We are not responsible for collateral damage caused by the use of this product.

 
RETURN POLICY
Should a problem occur, please contact us. If a return is necessary, please contact us for an RGA number and return authorization. The RGA number must be included on the return label. If an item is returned without an RGA number, it will not be processed. A full description of what the problem is needs to be included with any returned product with your contact info, and proof of purchase. Even though you may have explained the problem to us, and been granted permission to return the product, we must have a written explanation and a contact number included with the product. It is also recommended that you include the name of the person from our company that you have been in contact with. You must send the item back to us in a trackable manner (USPS Priority Mail, FedEx, etc.) and keep the tracking info of the returned product. Please give ample time for returns to be processed. Following these guidelines will make the return process work as it should.  
PAYMENT AND SHIPPING DETAILS.
We offer great discounts on shipping. You only pay the full shipping fee on the highest shipping cost of your items, and HALF PRICE shipping on all additional items. Few offer discounts on shipping such as this. Our checkout system will automatically calculate your shipping discount at the time of final payment, providing you consolidate your payment.
You may receive a verification and tracking number shortly after purchase, but this does not necessarily mean that your product has shipped. It would be fair to say that 98% of products will be going out the day the shipping label is issued. On occasion, the product may not ship out until the next day after the label has been issued. Most products purchased late in the day will not be shipped until the next day.  
If you checkout and start over, the auto calculator will not recognize the multiple purchases, and there will be no shipping discount. 
FedEx is our primary shipper. We are unable to ship to APO/FPO addresses. Help us ship your order promptly by including your physical address at checkout. If your order MUST be shipped to a PO BOX, please contact us. Additional charges may apply. Below is a map representing the estimated delivery time to get to you from our location.
Delivery times may vary, especially during peak periods.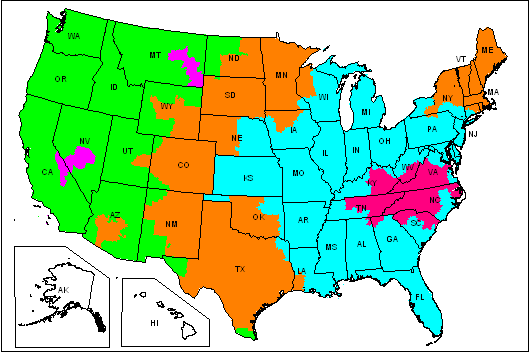 FedEx Home Delivery delivers Tuesday - Saturday. If a package leaves here on a Thursday, and you are in a 2 day delivery zone, your package may deliver to you on Saturday. If you are in a 3 day zone, and your package leaves on a Thursday, you should receive it on the following Tuesday. Expedited shipping is available upon request for an additional fee. Please contact us for rates. The estimated shipping time is usually as the map shows, but many factors can delay this.  
Hawaii and Alaska have a 6+ day estimated delivery time.
The shipping quoted in this ad is only for the 48 continental United States. If shipping to anywhere else, please contact us. The half price shipping on all additional items also only applies to items that are being shipped in the 48 continental United States.
Customer Reviews
This product does not have any reviews yet.