BBC Chevy Turn Key 632 Stage 10.5 Engine, AFR, Dart Block, 915 HP - TURN KEY
Available
$17,725.00
---
Product Information
| | |
| --- | --- |
| UPC | 373490795151 |
| Product Type | Shipped Product |
| Shipping Cost | $498.50 |
| Number of reviews | 0 |
BBC CHEVY HYDRAULIC ROLLER CAM STAGE 10.5 TURN KEY

632

CUBIC INCH ENGINE.
915
HP AT 6000 RPM
840

lb feet of torque at 5000 rpm.
AFR fully cnc'd heads, Dart block.
Our user id is: skipwhite, and our store name is whiteperformance1. You may have noticed other sellers using a similar name offering similar products. These other sellers have capitalized on our name as we see it, and many customers searching for us will inadvertently find them, thinking we are one in the same company. There is only one "Skip White." We are the original premier seller under this name since approximately 2003. We have no other names, nor are we associated with any other company regardless of the similarity in the name or location. Our official company name is Skip White Performance. Please see the article in the lower part of this ad for a more detailed explanation.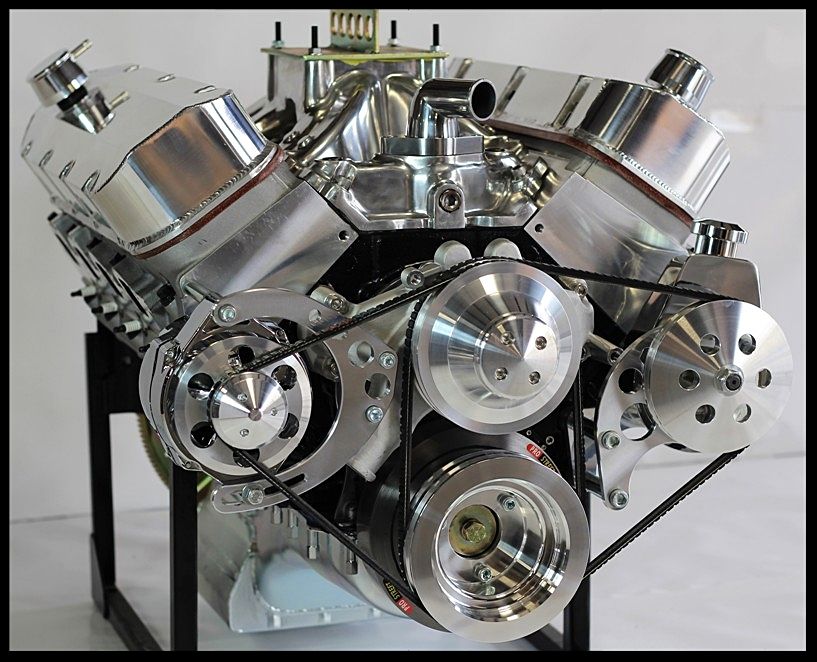 This engine comes fully dressed out on the front as pictured above (except for the polished intake, available as an upgrade). The carb, distributor, wires and starter are not included with this engine. We have those items available in our other listings.
Our engines can also be built for use in marine applications. Pictured below is one of our bbc engines in a customer's boat.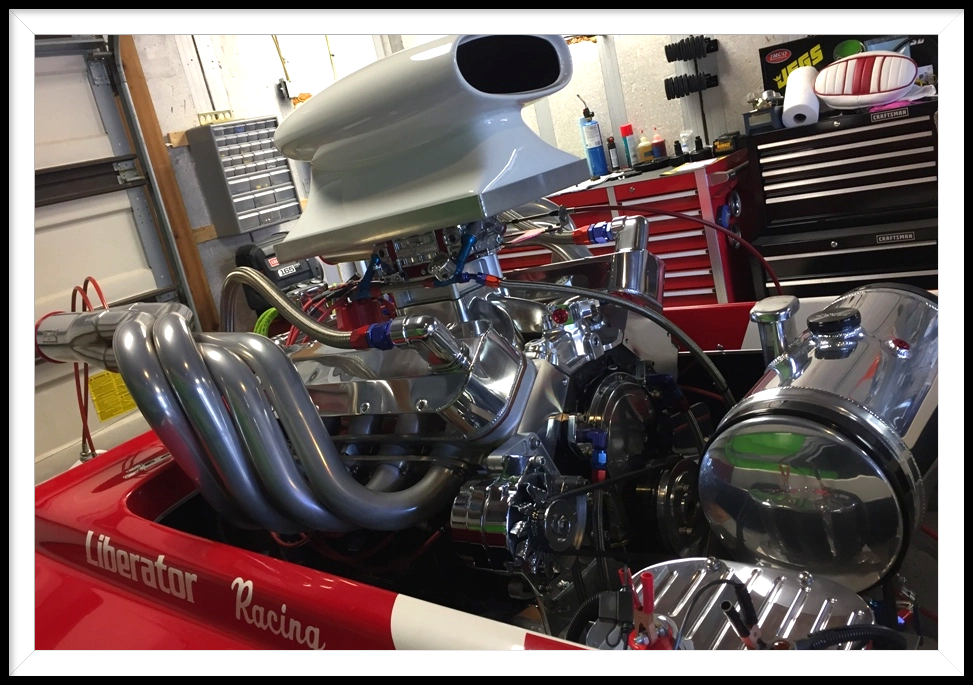 We also offer our engines with a lower cost basic front accessory kit, with electric water pump option and with no turn-key options at all (base engine). See all our engine listings. We also offer our bbc engines setup with a blower as pictured below.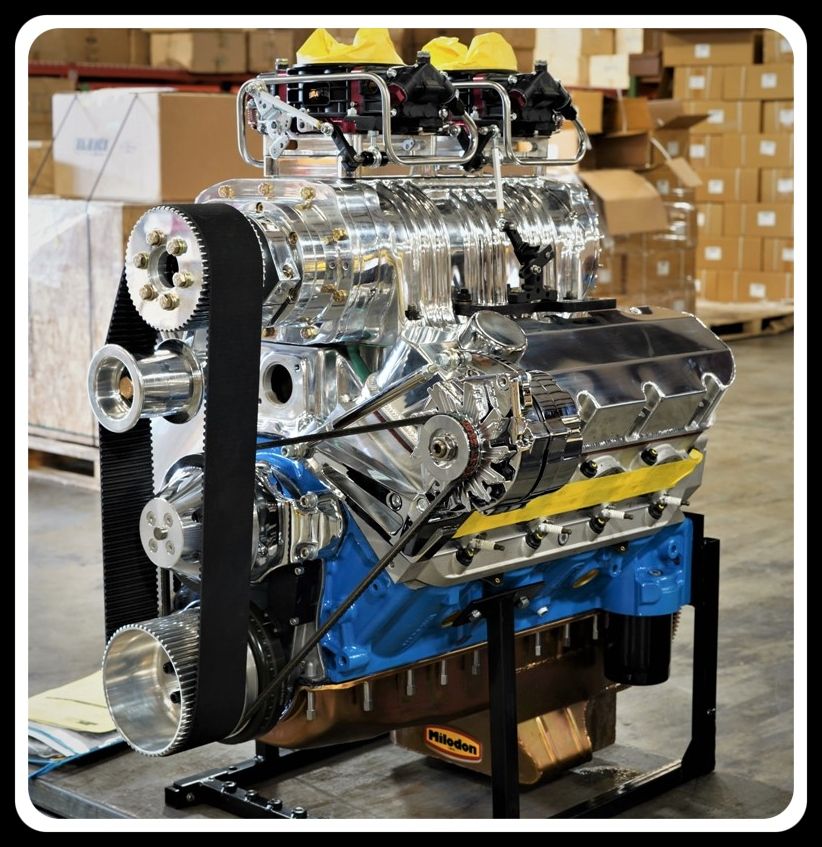 RUNS ON PREMIUM PUMP GAS. JE

FORGED

PISTONS AND SCAT 4340 FORGED CRANK AND H-BEAM ROD
S, DART BLOCK, AFR FULL CNC'd 377cc ALUMINUM HEADS
This engine uses a tall deck block (10.200)
FULLY ASSEMBLED FROM INTAKE TO OIL PAN
Introducing our Stage 10.5 Hydraulic Roller cam, 915 hp at 6000 rpm engine. The build sheet is at the lower part of this listing. This engine is designed for high performance street rodding or strip use.
This engine is tuned to deliver max torque at a very low rpm and make all of its available power at 6000 rpm. Premium pump gas friendly. This engine will deliver very impressive power in the low to mid rpm range, and have decent street manners.
For those wanting this engine for use in heavy duty trucks, and for hauling, let us set you up with the correct cam, intake, and compression ratio.
One year limited warranty, see details below.
This engine uses a brand new Generation Dart block, with a tall (10.200) deck height, with all new internals.
Here are a few good reasons why we think the Stage 10.5 engine is a better choice than any of the 572's on the market.
1. The Stage 10.5 bbc engine will accelerate any heavy car much better than any of the 572's.
2. The exhaust note from this big block engine is much deeper than that of the typical 572 engines on the market.
3. Installing this engine in heavy cars or trucks without killing acceleration, or having to deepen the final gear, and needing a huge stall converter is a real plus. This engine will accelerate heavy vehicles much better than any of the smaller cubic inch bbc engines on the market.
4. Low maintenance and decent drivability , while generating 915 hp or more.
5. Longevity and reliability. You don't have to turn the engine to a critical rpm range to produce its max hp output. There's nothing unsafe about running an engine that's well built like this up to 6000 rpm. The hydraulic roller cam is very reliable and will not require a bronze distributor gear, as it has a normal cast gear.
6. Should you ever decide to sell your car or truck with this engine, the resale value would be much greater.
We do a full test run using an engine test mule on every engine we build. The engine is run for two intervals of 20 minutes each, and every possible issue is addressed. When you receive the engine, it will be ready to install and run. We also include an engine stand as pictured, wheels included, and an engine lift plate.
As of 10/25/2016, we completed installation of our second brand new Super Flow 902S dyno. This dyno is dedicated for dyno testing and tuning on our bbc engine line only.
The compression range will be approx. 10.85:1 depending on how we set it up based on your needs. The JE forged pistons are highly resistant to the damaging effects of detonation.
The build sheet is as follows:
The block is bored to size with our new Centroid touch probe machine. Few machine shops have a machine of this accuracy.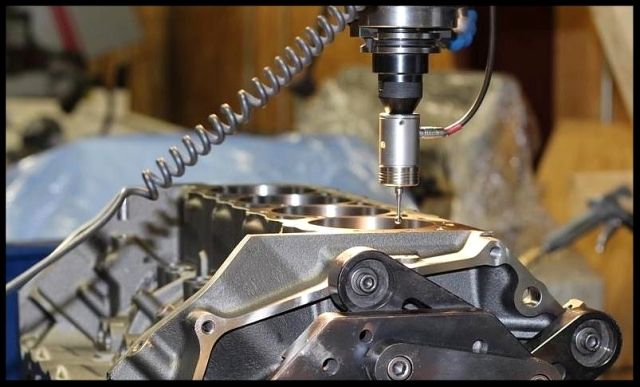 BBC NEW GENERATION DART BLOCK BORE 10.200" STD DECK HEIGHT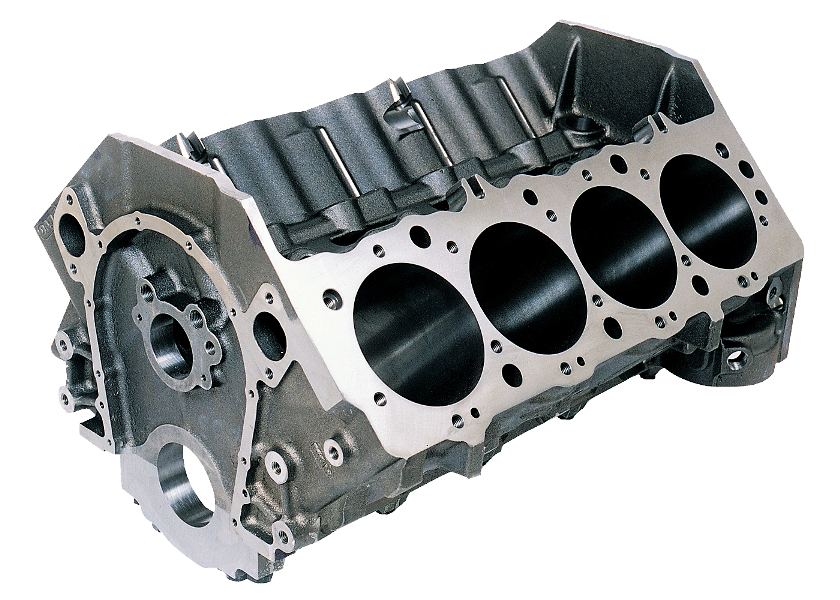 We now use the New Generation Dart blocks in our BBC 572 engine builds. The New Generation Dart block is light years ahead in overall construction as compared to any of the other blocks on the market. Dimensional specs are spot on, and this has been an issue with other blocks we have used in the past. Many of the top engine builders, ourselves included, have found the new Dart block to be superior to the earlier generation Big M series Dart block in many ways.
Dart Machinery has completely redesigned the Big M series Block. They have incorporated numerous improvements and new features to virtually every area of the block.
We also deck the blocks to an RA finish of approx. 15 or better. The decking procedure is also done by our Centroid CNC machine.
We often find many brand new blocks to have a sloping deck of up to 4 thous. When we're finished decking the block, it is within approx. .001 accuracy from end to end. Many machine shops fail to catch this as the machinery they use does not allow for such accuracy.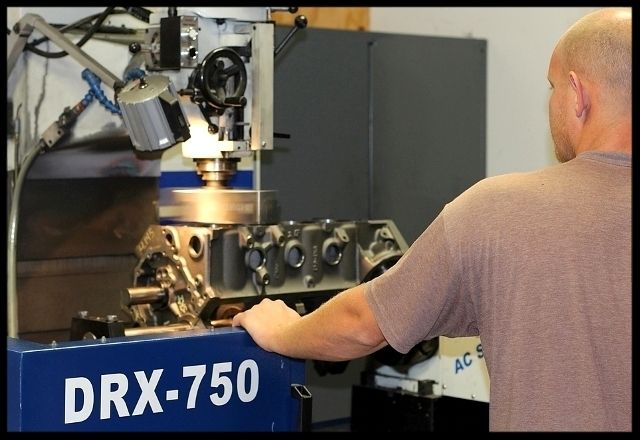 We then plate hone the block with our new Sunnen SV10 diamond hone machine. This is also a very advanced machine that hones the block with a finish unlike conventional machines.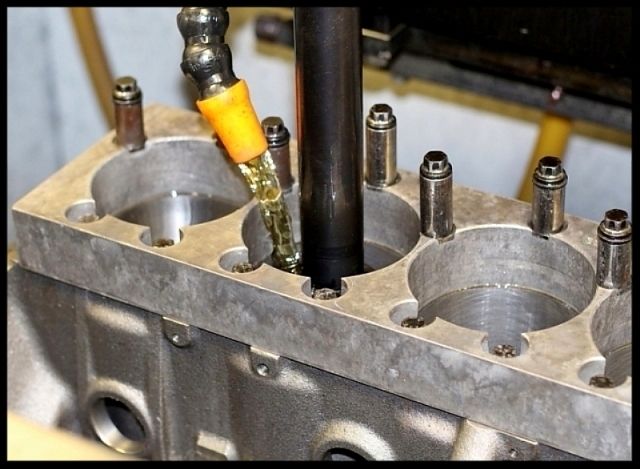 The final step is to clean the block in our high pressure block washer.
Below are the specs of the rotating assembly portion of this engine.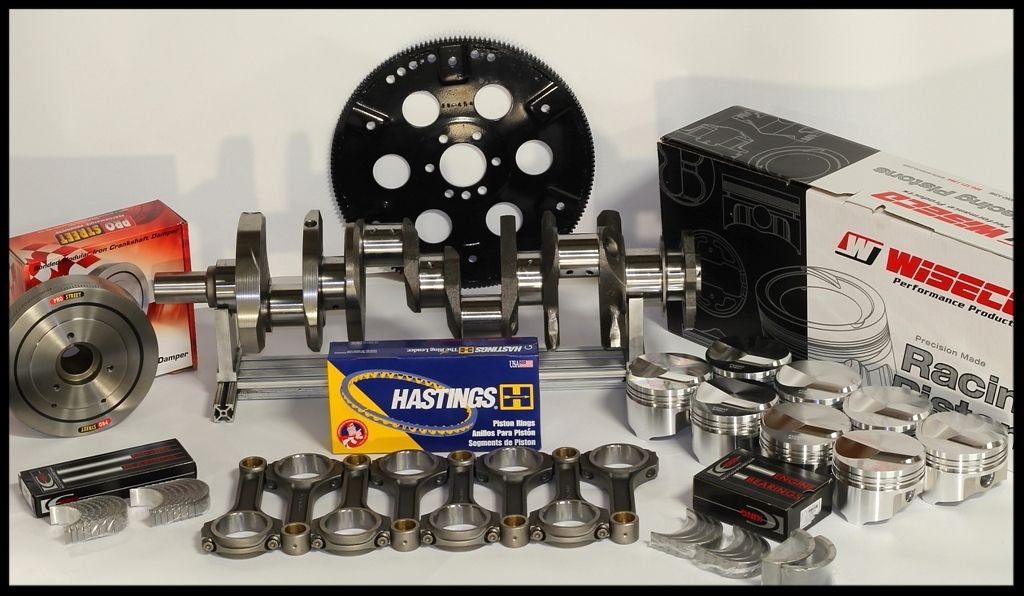 The picture above is a file photo of the rotating assembly that comes with this engine. See the detailed info below for the actual pictures and items included in this engine.
Fully balanced in house.
**********************************************************
Crankshaft Specs.
Crankshaft: Genuine Scat
Crankshaft Stroke: 4.750"
Crankshaft Material : 4340 Forged Alloy.
Journal Diameter: STD BBC
Rear Main Seal:

2

pc

RMS
Connecting Rod Specs.
Rods: Genuine Scat
Rod Type: Scat H-Beam
Rod Length: 6.700"
Rod Material: Forged 4340 Alloy.
Rod Bolt/Cap Screw: ARP

2000

Cap Screws.
Piston & Ring Specs.
Pistons: JE Custom Built Fully Forged. High Performance for street/strip use.
Piston Size: 4.600"
Dome Volume: +3cc Dome Top. Comp. Ratio will be right at 10.85:1
Compression Height: 1.115
Piston Material: Forged 2618 Aircraft Alloy
Piston Rings: Mahle High Performance, Moly, Standard Tension.
Ring Size: 1/16 1/16 3/16 File Fit
Ring Material: Ductile/Stainless/Moly
Bearing, Damper, and Flexplate Specs.
Main Bearings: Clevite HP High Performance Series.
Rod Bearings: Clevite HP High Performance Series.
Balance: In House on CWT balancer.
Damper: ATI Super Damper

SFI

Internally balanced.

Flexplate: Heavy Duty

SFI

168 tooth or 153 tooth. Manual Trans. flywheels available.
Listed below is a complete breakdown of all the parts that are included in this engine.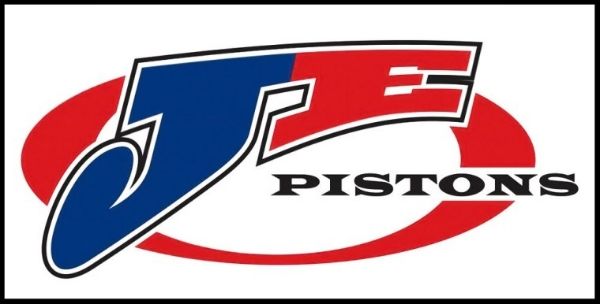 JE CUSTOM MADE FULLY FORGED PISTONS. JE PISTONS ARE 100% MANUFACTURED IN THE USA. THESE ARE CUSTOM BUILT AND HAVE LATERAL GAS PORTING. TOOL STEEL GRADE WRIST PINS.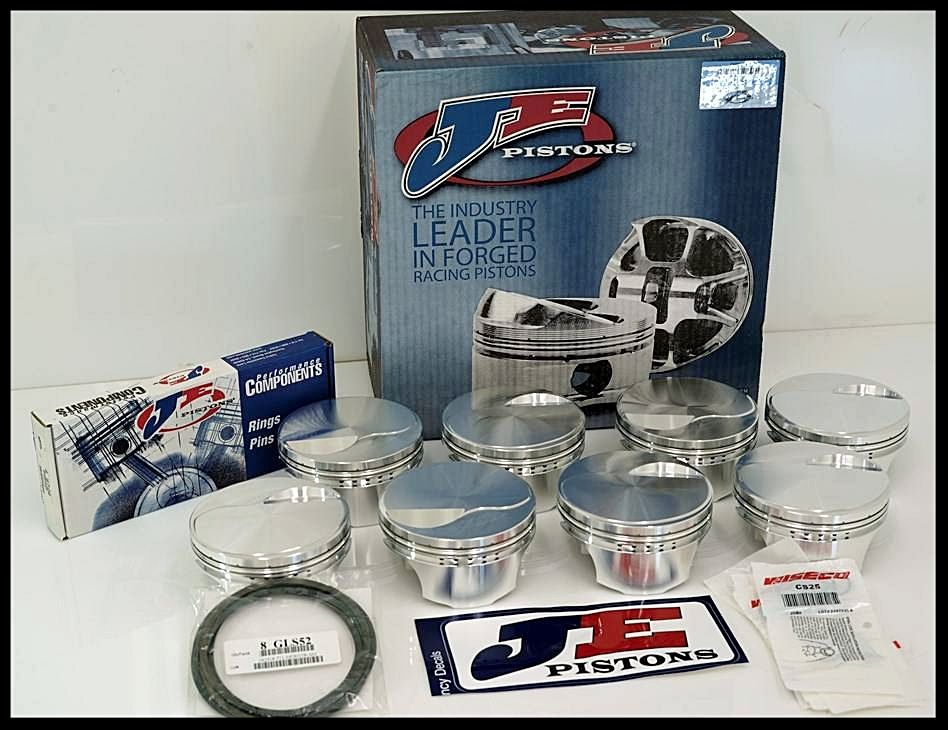 The pistons used in this engine are a +3cc dome top.
The JE forged pistons are rated very high in the street/strip performance industry. They
are made using the 2618 aircraft alloy and have fully machined crowns. We prefer the 2618 alloy over the lower cost 4032 alloy. This alloy may fragment from the effects of detonation and if this happens, it can be very destructive to the engine.
Those types of pistons are fine for stock or mild engine builds, but should never be used in carbureted engines built to high horse power levels.
The forged 2618 alloy piston is much more resistant to the effects of detonation and heat.
The wrist pins that are included are made from a tool steel grade material, and have thicker than normal walls. These are a very expensive type of wrist pin, and capable of handling very high amounts of horse power.
Our JE Forged pistons are custom designed with an increase in compression height. This has many advantages. Here are a few facts about compression height and deck height.
Our custom made pistons have a compression height that is .010 taller on bbc pistons, and .015 taller on sbc pistons, as compared to most all of the catalog pistons on the market. We find this to be a very valuable feature.
Since our pistons sit at a taller than normal compression height, we only have to remove approx. .005-.010 off the deck surface of the block. Our goal is set the piston at zero deck (flush with the deck surface). This maintains the deck's thickness, making it much stronger than a block that has been cut down .025. The engine will also run a bit cooler with a thicker deck. It's well known that the deck dissipates much of the built up heat an engine generates. This also allows for future deck re-surfacing without compromising the integrity of the block. On our bbc engines, we actually leave the piston about .003 to .005 in the hole to allow for possible piston rock. Our sbc engines will have the pistons setting right at zero with the deck.
These pistons are also suitable for use with nitrous or blower setups.
Scat 4340 Forged Crankshaft.
The picture below is a generic file photo of a Scat crankshaft.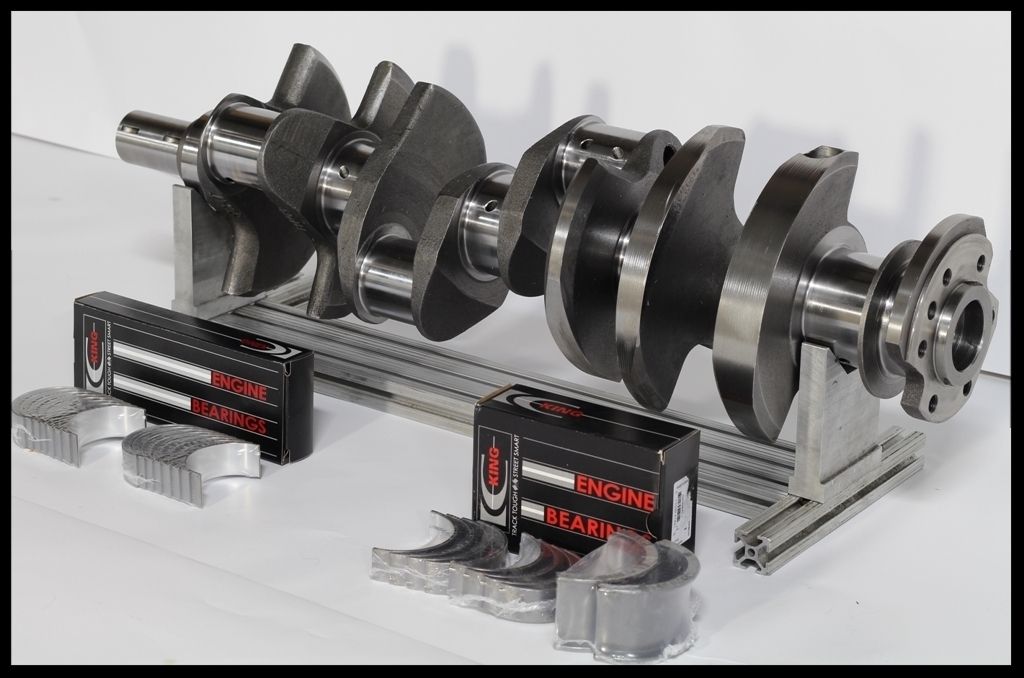 Some of the benefits of the Scat crankshaft supplied with this assembly:
The material used in this crankshaft is manufactured from an exclusive Space Age material that was designed for high strength and fatigue resistance. The Scat cranks are the best value you will ever find. The Scat crankshafts are the best way to build a strong bottom end for, street rods, dirt and circle track racing, and drag strip racing.
Crank Polishing.
Pictured below is our ABS crank polishing machine in action. We polish the crank on every engine we build. This extends bearing life, keeps oil cooler, and with the reduced friction, a slight increase in horsepower is gained. Many machine shops fail to do this. The finish on most cranks are at the bare minimum of acceptance, and we know this can affect bearing life. We have measured the RA finish with our profilometer, and found it to be as high as 25 RA finish on many of the cranks. We bring that number down to below considerably.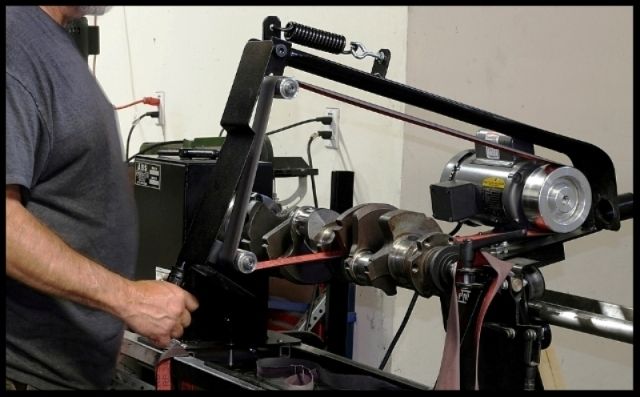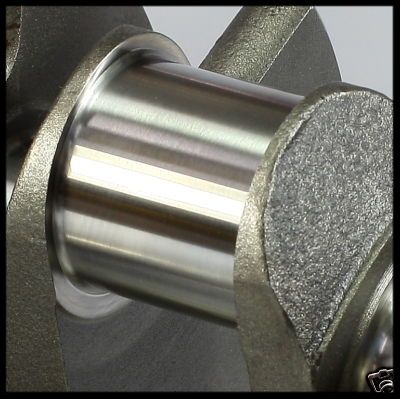 Our choice of rods are the Genuine Scat brand heavy duty 6.700 H-beam rods with ARP 2000 cap screws.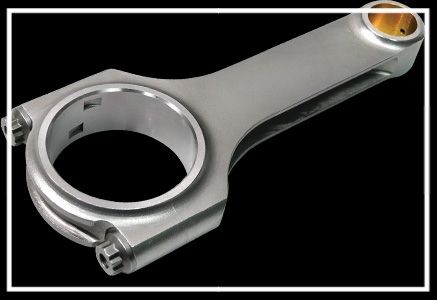 We use genuine Scat rods with ARP cap screws in all of our engines. Our Scat rods are bronze bushed, and unlike Eagle I beam rods, these are fully forged 4340 alloy.
We have noticed some engine builders using low cost generic rods and crankshafts in their engines. These non-branded, (no-name) products are often poor quality in many ways. You will notice many of the low end engine builders fail to mention the actual brand of the rods or cranks used in their engines. Upon further investigation you will find such parts not to be a branded name product. They may label these parts with a name, but one that is totally unrecognizable in the industry. Our experience in years past with such rods and cranks has been disappointing to say the least. Besides the obvious issues such as incorrect sizing and machining that is difficult to correct, the questionable alloy these items may be produced from and the potentially incorrect heat treating methods used, could prove to be disastrous. Little can be done to verify this and nothing can be done to correct it. Failures of such critical parts will usually result in catastrophic damage to the engine. As you may have noticed, this is why we specify the brand name, and series of every part used in our engines.
Many of the inferior "no-name" rods on the market will also have "no-name" rod bolts in them. We have seen these bolts before, and they are very low quality. They don't have ARP's rolled thread design, and they don't torque down with the same characteristics as a genuine ARP bolt. It's not just a matter of having a different brand bolt in the rods; these bolts are low quality in many ways. They have been known to fail in engines to a much greater degree than a high quality rod bolt, and this failure usually causes catastrophic damage in the engine. Beware of rods that don't mention the rod bolt brand. As far as we're concerned, ARP bolts are the only brand we would ever use or accept in a set of rods.
Genuine ARP 2000 cap screws.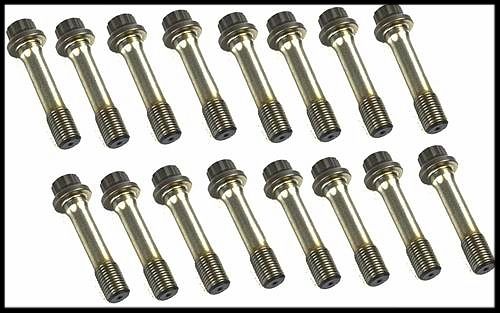 MAHLE HIGH PERFORMANCE MOLY RINGS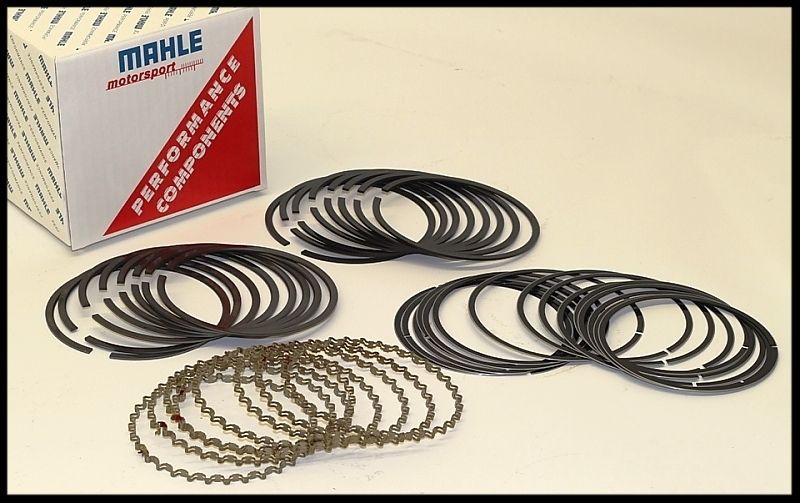 We now use the Clevite bearings in our engines.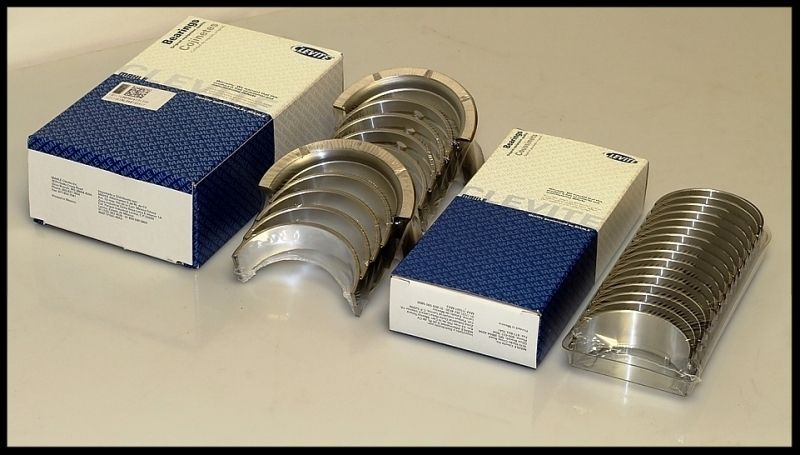 ATI SUPER DAMPER SFI INCLUDED.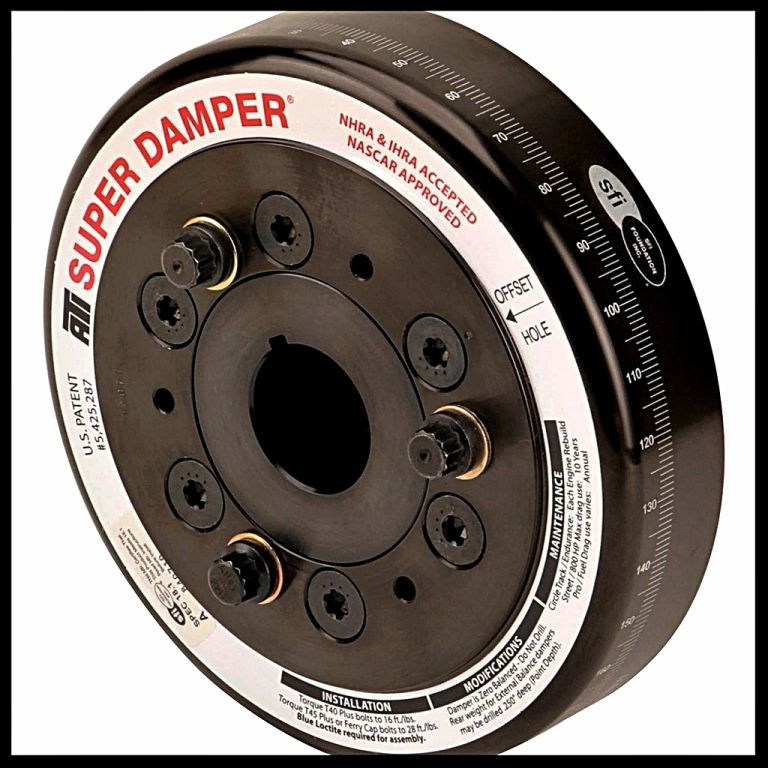 INTERNALLY BALANCED, SFI rated, 7.074" DIAMETER, REDUCED ROTATIONAL MASS, OFFERS EXCELLENT CLEARANCE.
HEAVY DUTY SFI RATED FLEXPLATE MADE IN THE USA INCLUDED.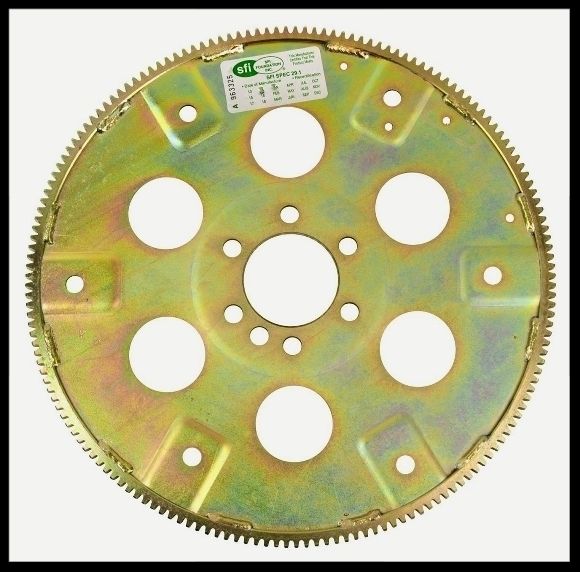 This SFI flexplate is made in the USA and will resist cracking and warpage to a very high degree. One good telltale in identifying a low quality flexplate is the lack of welding on each side where the plate mates to the ring gear. They usually have a pale grey color to them, as they are not coated, and will rust quickly. Ours are welded on both sides, and are much thicker than an OE plate, and are zinc dichromate coated.
We do offer this engine with a manual flywheel. In most cases we do have both sizes, 153 and 168 tooth, available.
We offer premium grade Ram brand SFI Billet Steel flywheels for manual transmission use at an additional cost. See our other listings. This engine includes a flexplate for automatic transmission use at no additional cost.
When purchasing a flywheel for manual transmission use, be sure to know what tooth count you need. There are two sizes available, and it is of the utmost importance to select the flywheel that is correct for this engine. There are several factors that must be addressed when choosing your correct flywheel. The tooth count must be correct. This is very important. There are two sizes available, and it is the bellhousing size on the transmission that determines this. Another important factor is if the engine your purchasing is internally balanced often referred to as neutral balanced or if it is an externally balanced engine, often referred to as externally balanced. Big block and small block engines will also have a different bolt pattern in most cases. To sum it up, there are three important factors to look for when selecting the correct flywheel, tooth count, int. or ext bal. and whether or not you purchasing a big block or small block engine. The Ram brand flywheels we offer are very high quality. See our other listings for a complete line of the Ram brand SFI flywheels.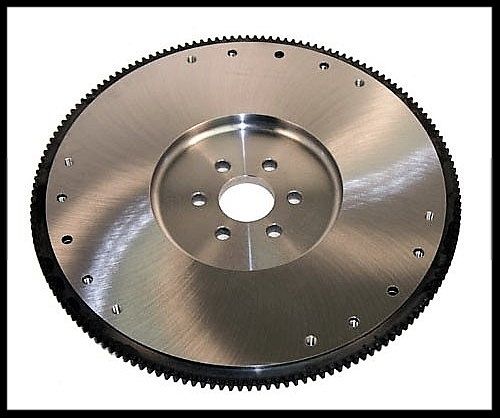 Our CWT 5500 Balancer.
We do our own balancing with our new state of the art CWT 5500 Series balancers. The CWT 5500 is the ultimate for precision balancing. We now have three of these in our machine shop. We consider this machine to be highly advanced compared to the Hines balancer we once used. We balance every rotating assembly we sell within 2 grams or less at no extra charge. A balance sheet is included with your assembly.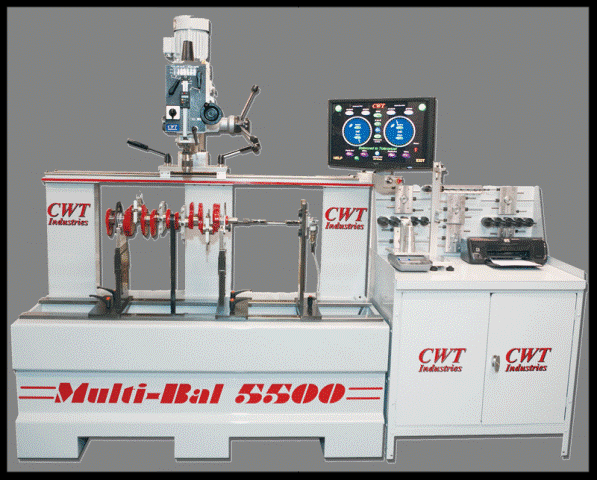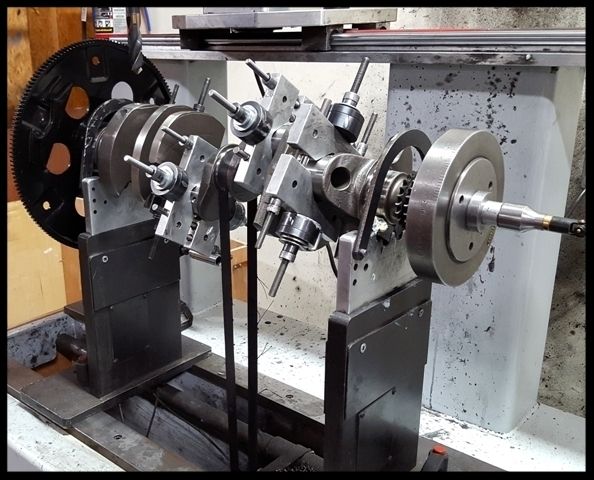 Three CWT balance machines under one roof is a rare sight.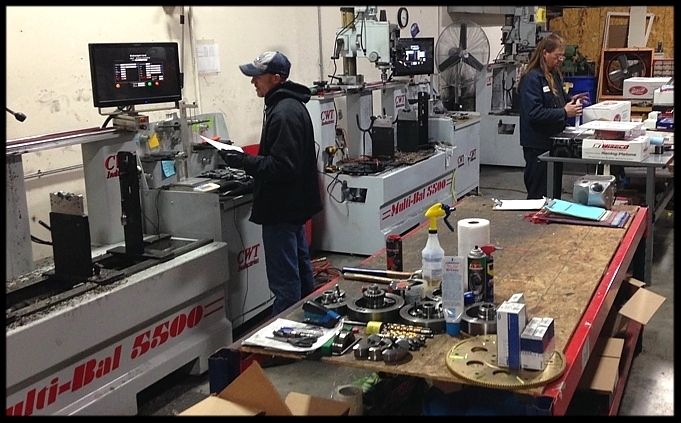 Our crew wrapping up for the day. Pardon the mess.
AFR aluminum cylinder heads. 377cc runner size.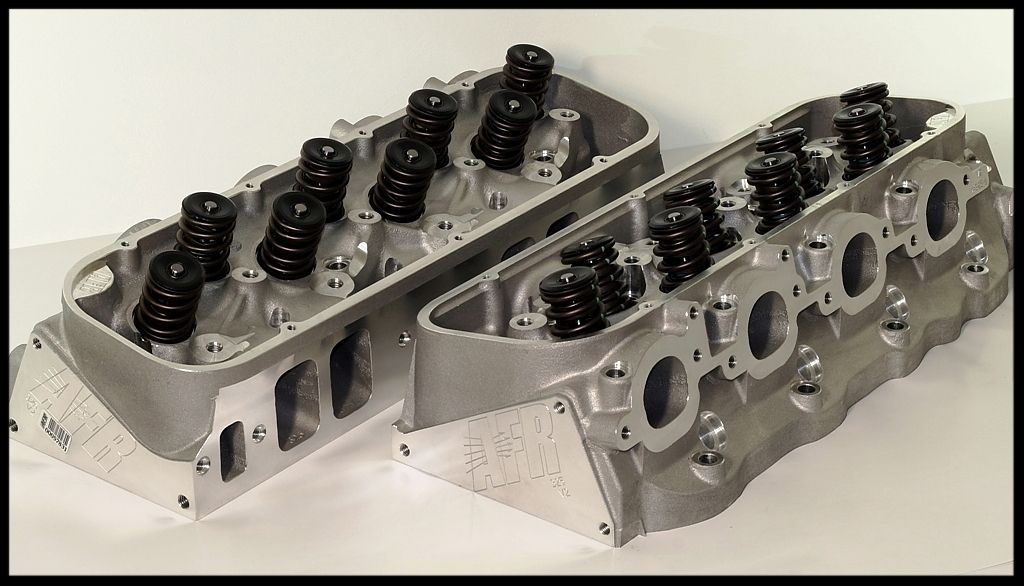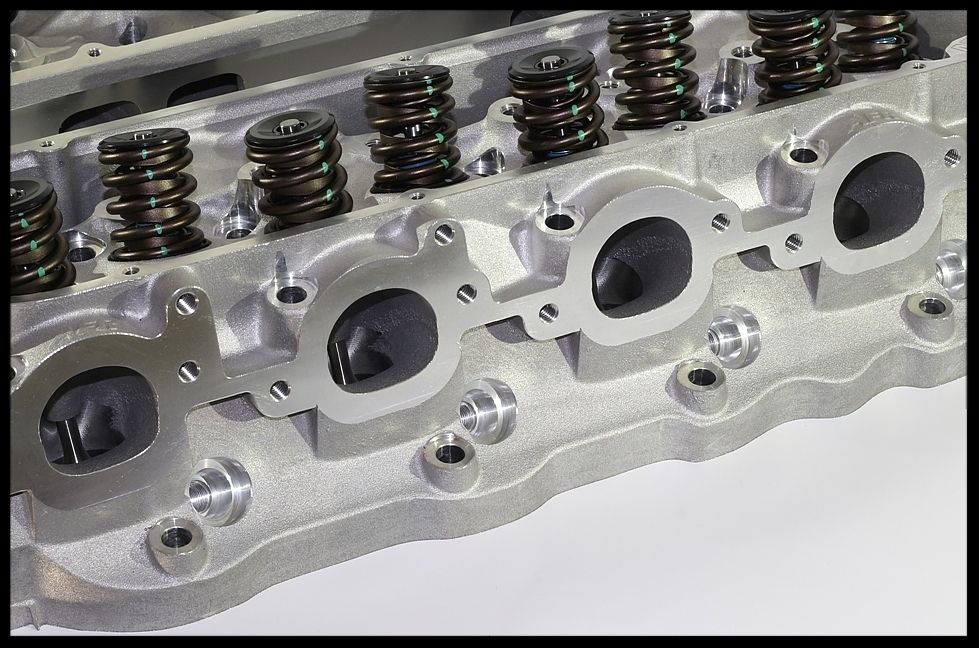 We now include Howards Max Effort stud girdles ( part no. 90121) on many of our BBC engines with cams in the 680 lift range or greater. Rocker stud flex is virtually eliminated and valve train stability is greatly increased. Stud flex can caused loss of lift and will usually produce a power loss as well as valve train harmonics. You may have noticed the aluminum roller rockers on this engine. When the Comp Ultra Pro Magnum rockers are not available, we opt for the Comp Gold Arc rockers. These are very high rated roller rockers. They are actually a bit more expensive than the Pro Magnum series. 
 File photo. Actual appearance may vary.
Fel Pro 1057 premium race grade series head gaskets, ARP head bolts, and rocker studs.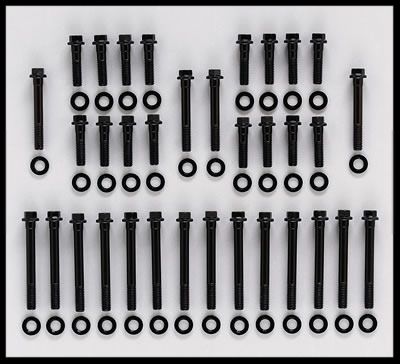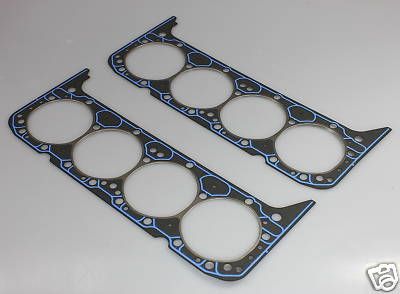 Edelbrock Victor II single plane intake # 2897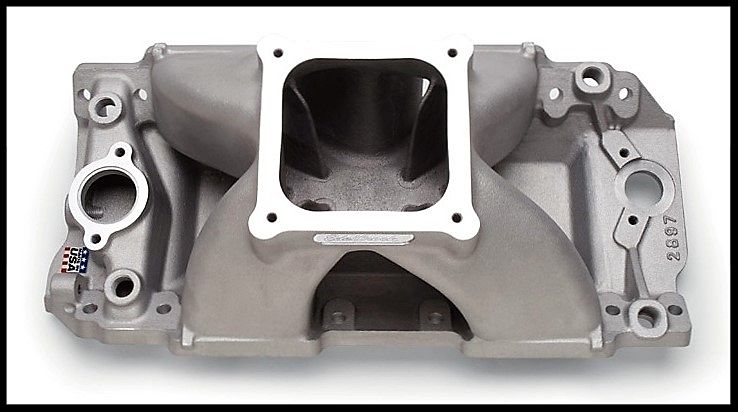 304 STAINLESS ALLEN HEAD INTAKE BOLTS ARE USED ON ALL OUR ENGINES.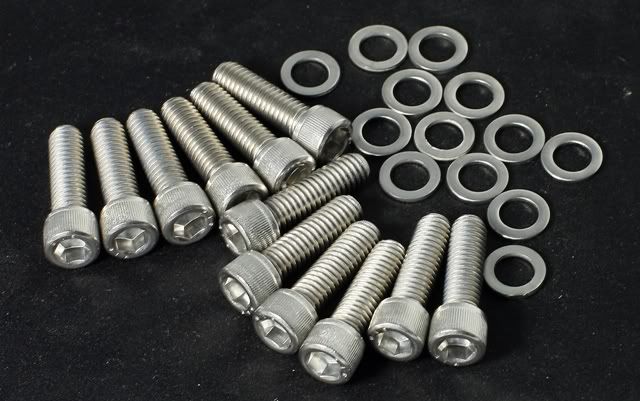 Comp custom ground cam.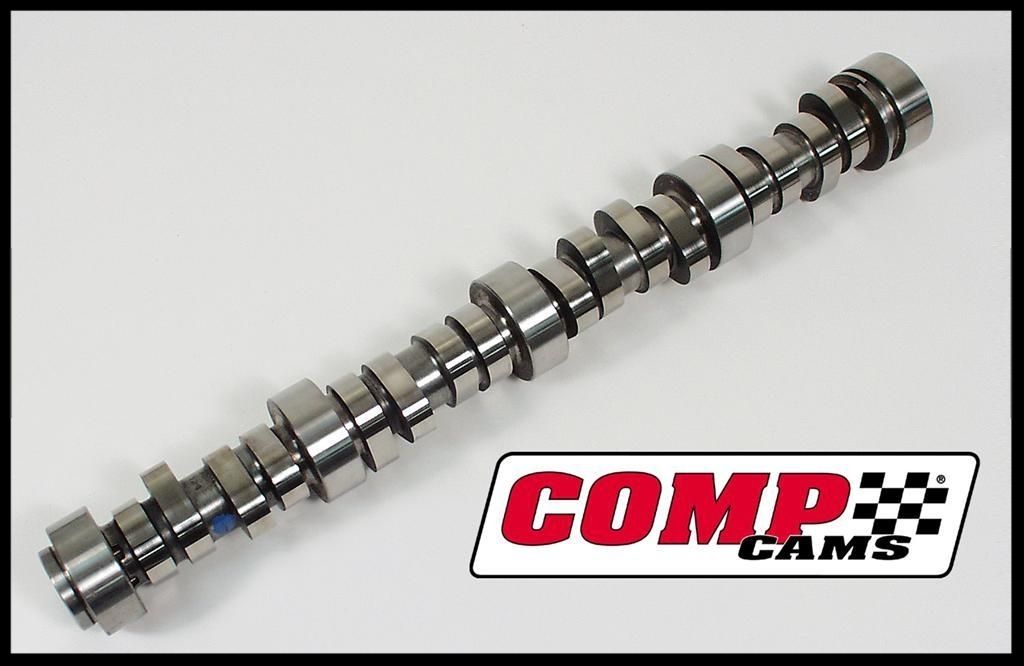 Comp Cams.
Part number: Special Grind.
Peak advertised hp of 915 would come in around 6000 rpm. A 3,000 stall converter is recommended for better acceleration when using this cam and a final gear of 3.30 or higher is all that is needed. With our single plane intake, this cam will achieve the advertised horse power. The carb used on our dynoed test engine was a 1450 Dominator.
Below are our dyno results on two of our 632 engines with a single plane Victor II Edlebrock intake and a Quick Fuel 1450 cfm Dominator carb. The horse power numbers will always improve anywhere from 5-10 more than what the dyno results show after the rings have fully seated. The two 632 engines were within 10 hp of each other, and were ran on different days. Being within 10 hp of each other on such high horse power engines shows great consistency in our opinion. We did spend a bit more time on carb tuning with the second engine as you can see the fuel to air numbers are slightly better on the second engine and that was most likely responsible for the additional 10 hp, plus that engine had a few more runs on it and this most likely allowed the rings to seat in better. Take notice that the average hp numbers are within 5 hp of each other, and the average hp is very important in terms of overall performance though out the rpm range. We have choose to advertise our hp numbers in the add on the conservative side due to changing factors such as weather or other factors beyond our control. The correction factor in the dyno program is not 100% perfect, and less than ideal weather during testing can skew the results by a few hp plus or minus. Our brand new Super Flo dyno is very accurate, and set to factory standards.
Official Dyno report on our 632 engine with this cam and a single plane intake.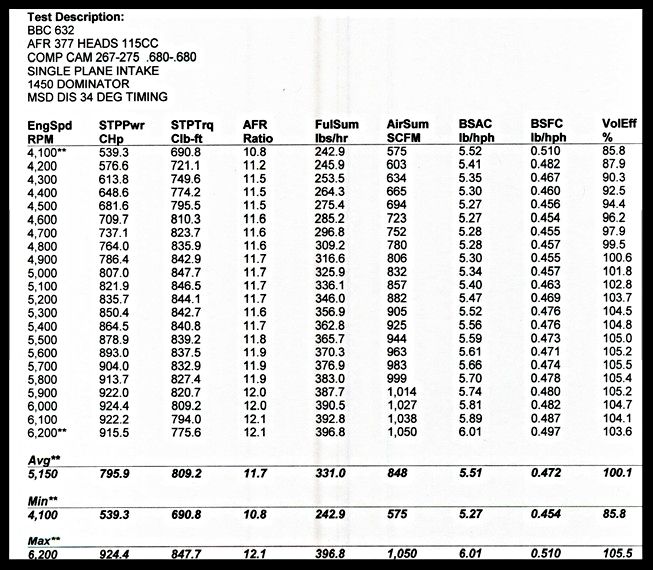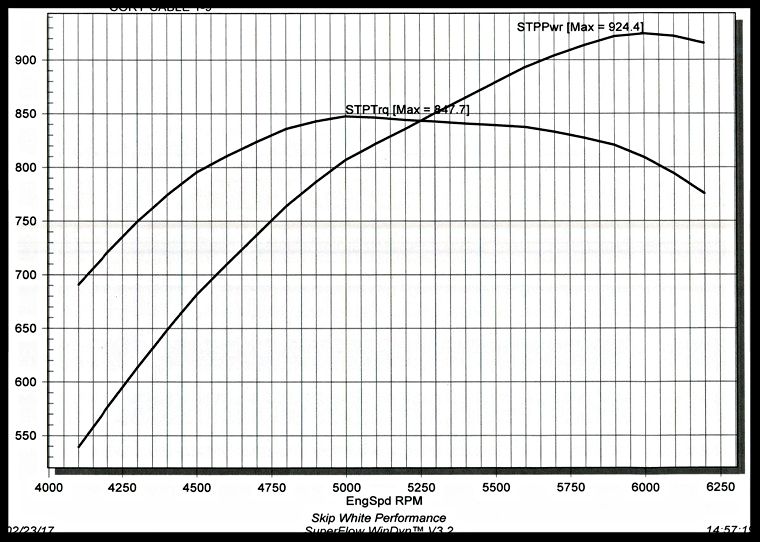 Below is our second Stage 10.5 engine dyno report. These two engine were built a week apart for use in a twin engine boat.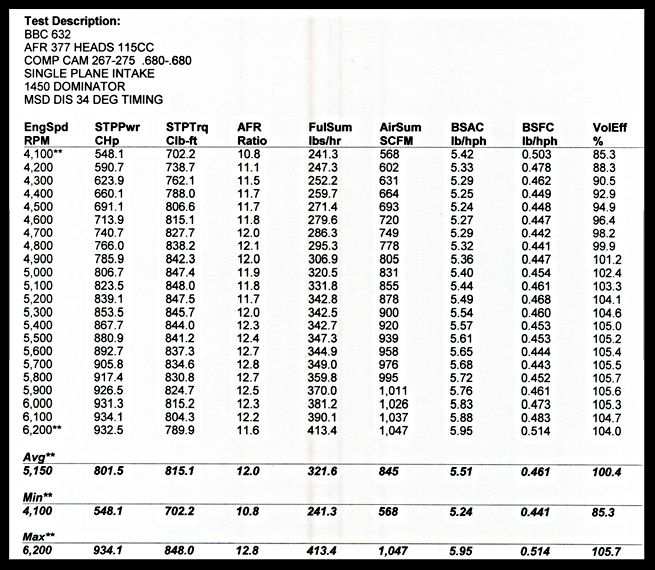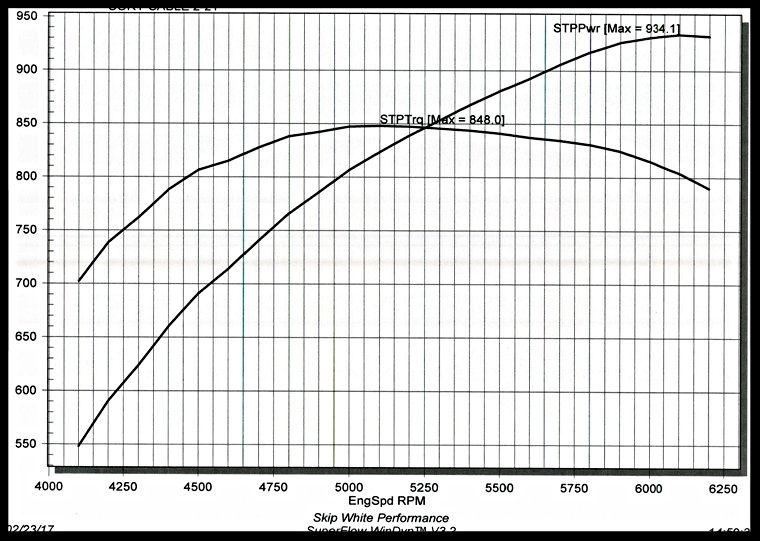 The chart below is a layover of the two 632 engines. As mentioned above the second engine did have a few more runs on it, and more time spend on tuning the carb.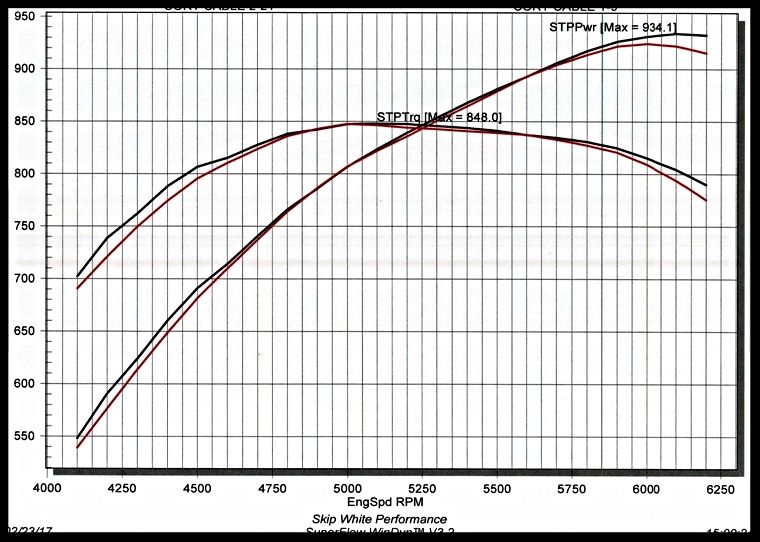 COMP SHORT TRAVEL LIFTERS & HOWARDS CHROMOLY PUSHRODS.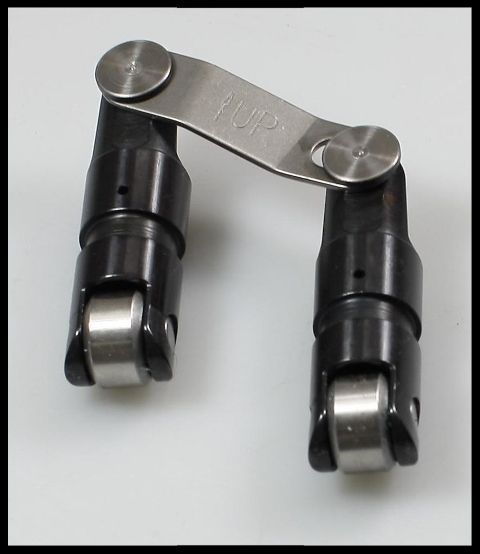 File photo. Actual appearance may vary.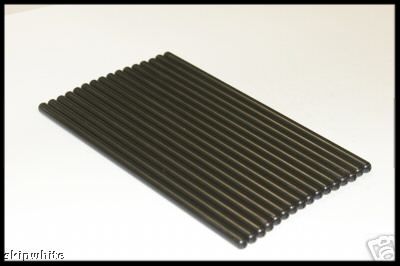 We use Howards brand premium pushrods in all of our engines. They are lightweight in design, yet very strong. Made in the USA from 4130 chromoly steel. Regular hardened pushrods will most likely flex in the engine when running above normal RPM ranges, and risk bending under high RPM. These do not have the welded ball on the end. We only use the swedged one pc. design, which is a well proven design far superior to the style many others use in engines. 4130 chromoly steel is also much stronger, and will resist flexing. When a pushrod flexes in the engine, you lose lift. Don't be misled by the term "hardened," as this is nothing more than a stock style low cost push rod. They will flex in the engine or possibly bend permanently.
Our choice of lifters are the Comp Short Travel tie bar lifters. These lifters are much costlier than the regular tie bar roller lifters, and have many unique features.
• Designed to perform at higher engine speeds
• Minimize internal piston movement to allow higher engine rpm
We have several different options in valve covers. Here are our most popular choices: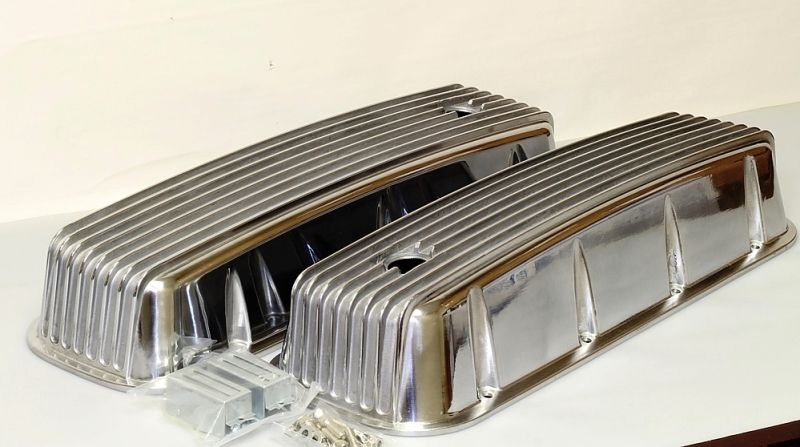 These are just a few of our popular valve covers you may choose from. We do have several more choices to select from in our other listings at no additional cost.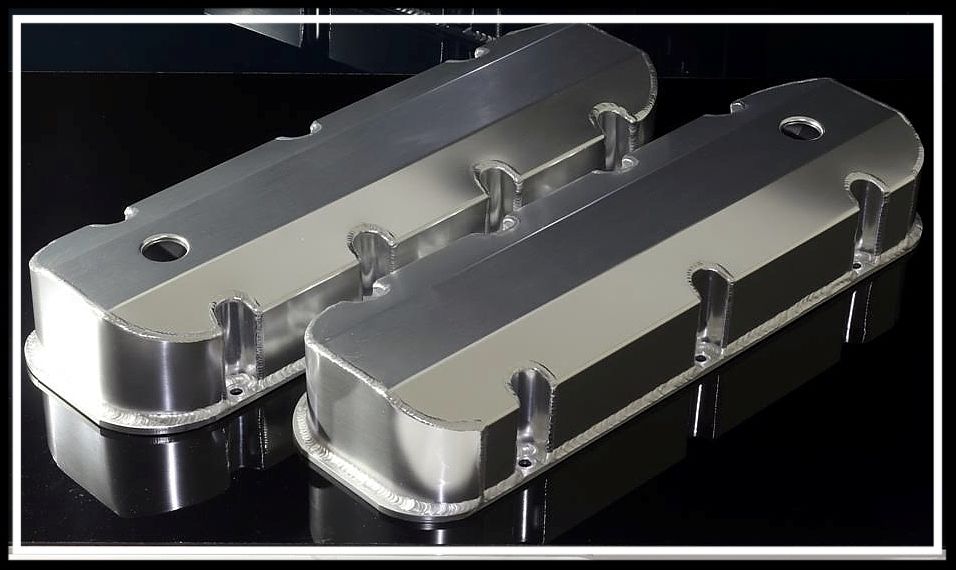 BILLET ALUMINUM TIMING POINTER. VERY FEW SELLERS FINISH OFF THEIR ENGINES AS WE DO.
We did not offer this billet timing pointer in the past. However, we noticed that there was a birds-eye view of the timing pointer from the driver side of the engine, so we decided to use these on all of our engines.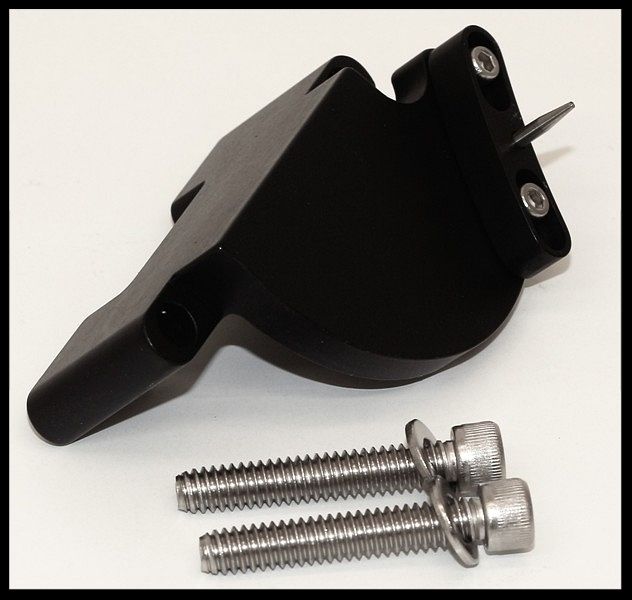 As you can see in the picture below, these timing pointers have a glove like fit.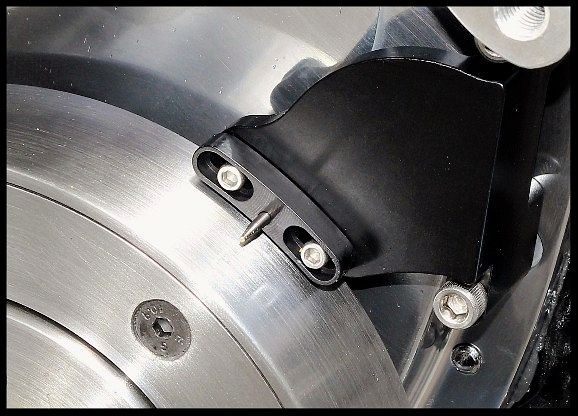 Timing components: SA Gear 8999T billet double roller timing set.

Polished Aluminum Timing Cover.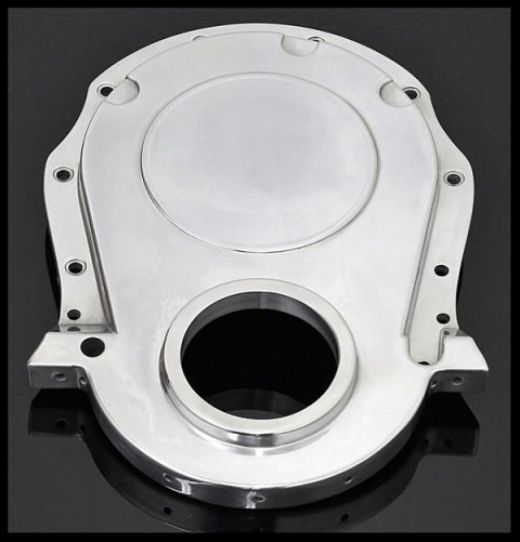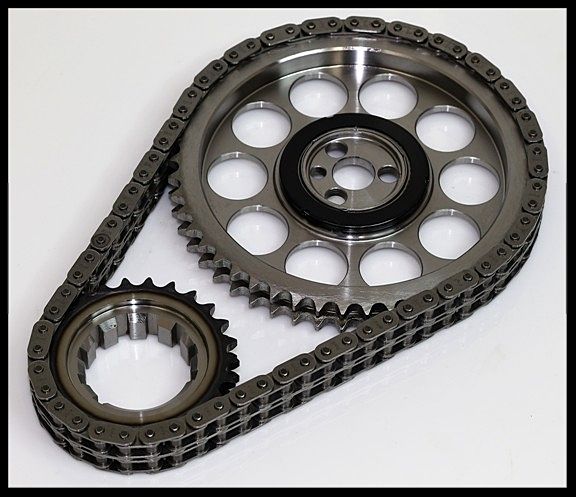 We use the top of the line SA Gear timing set with a torrington bearing and rolon chain. The difference in quality is dramatic compared to the common low-cost timing set. The upper sprocket is made from billet steel and the lower is induction hardened with nine keyways. These sets are hand matched for selective sizing.
The cost on this high end timing set is approx $97.50, more than double the cost of the low level budget timing set used by many other engine builders. Should you ever want to confirm that this is what is actually in your engine, you can remove the timing cover, and you will see that this timing set is very different in appearance to the run of the mill low cost sets often used by others.
This timing set is offered in three different chain tension setups, allowing us to set it up perfectly every time. One more benefit is that timing accuracy is very precise and will remain that way. This timing set will likely last for the life of the engine. This is what you will find in most solid roller engines, as they have very high spring rates, and create an enormous load on the chain and gears, compared to non solid roller setups. It may seem like a bit of overkill to use such a high end timing set, but the versatility and extreme quality outweigh the cost, in our opinion.
COMP ULTRA PRO-MAGNUM ROCKERS.
The new Ultra Pro Magnum™ Roller Rocker Arms not only live up to the lofty standards of the original Pro Magnums™, but they also take stud mount rocker performance, stability and value to a whole new level. The modern arched, web-like design delivers increased strength and rigidity while still reducing the moment of inertia and optimizing the dynamic balance.
Important notice.
If you've read our warning on engine builders using low grade no-name rods and cranks, a similar situation exists in the roller rocker market. We do not use or sell off-shore, (no-name) roller rockers, period. They have proven to be faulty in many ways. The center trunnions are not polished, nor is the center of the roller tip true to size or polished. Metal fragments are often left inside the trunnion housing and will cause destruction of the needle bearings. The aluminum alloys used are never aircraft aluminum alloys as are used in all USA made roller rockers. They often mention the alloy as being 6061, and that is a very soft form of aluminum. The 6061 alloy used on these will assure rocker-flex on any higher than stock spring pressures, and this will affect performance. The pins and keepers that hold the parts together are often of poor quality and improperly installed. The front roller will usually scoot along the valve tip, as it can't roll properly due to rough internal surfaces.
We have honestly seen valve tips that were scalloped out due to the front roller dragging across them. This will cause the valves to side-load against the valve guides in the heads and surely cause damage to them if run like this for very long.
We have scrutinized these products in the past and found all of the above problems, and I can tell you there are most likely many more. We would not use them in an engine under any circumstances. You will also see many of these rockers made from stainless on the market. They use a low grade stainless that actually has a near non-existent amount of nickel in them, but that's not the real problem with them, as stainless steel has no advantage over high grade heat treated steel when it comes to a roller rocker. The lack of hardness of the rocker body is the real problem. The problems with these stainless rockers are the same as mentioned above. These are the roller rockers you see on the market for around $119 and up to $169 for the so called stainless ones. They are pure junk, in our honest opinion. They could possibly be used on a budget back yard stock build up that has a very low spring pressure, with a cam that has very low lift, but then you would be better off with the stock stamped rockers on such a build.
We have heard of many engines using these rockers that came apart and spilled needle bearings into the engine, only to end up in the oil pump. It seems like some engine builders do not care how long the parts in your engine last, or they simply don't know this. I can tell you for sure that using such low grade, "no-name" roller rockers is asking for trouble.
We use Comp Ultra Pro Magnum rockers in all of our BBC engines. The difference in these compared to the low grade no-name rockers on the market is huge.
Skip White
The oil pans we use on all of our engines are made in the USA by Champ. The Champ oil pan has a full windage tray, crank scraper, and trap door. Threaded dipstick is included. Extreme duty pickup designed not to fail. The oil pan is made from a thicker than normal gauge material, and has embossed ribs in the body.
This is an extended capacity oil pan. The special pickup tube is designed for this oil pan. If you think you may have a clearance issue with the 8 qt pan, let us know and we can use the stock style pan.
The 8 qt pan is approx half an inch deeper than a stock pan, and the kickouts on the side are at the lower section of the sump. They start to swell outward about three inches from the bottom, approx. 3 inches or less on each side. Most vehicles have no problem with this type of pan and it's certainly a much better setup than a conventional oil pan.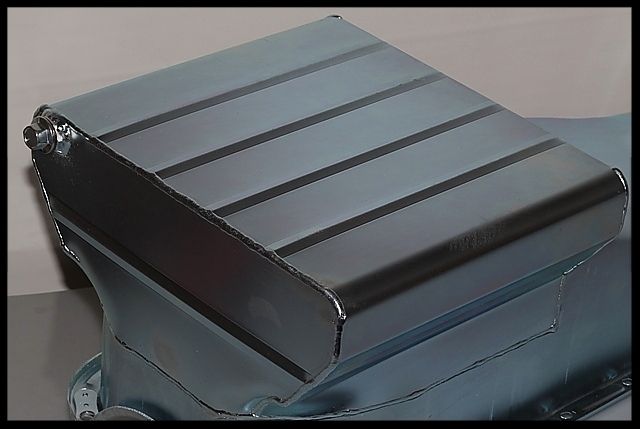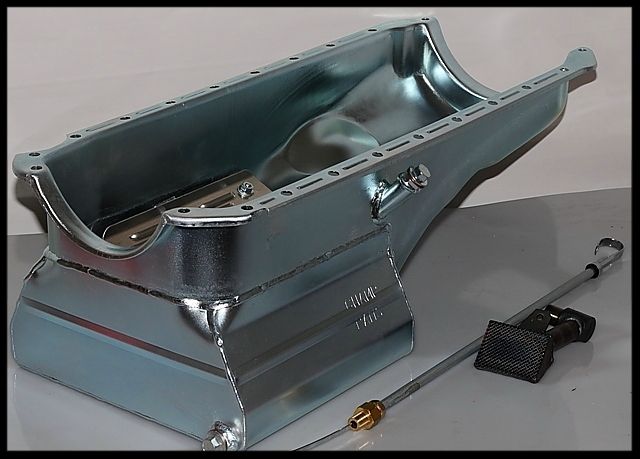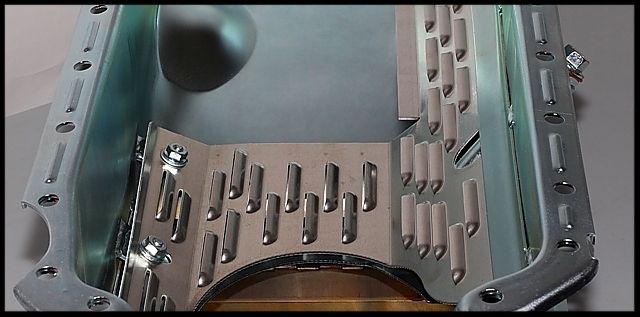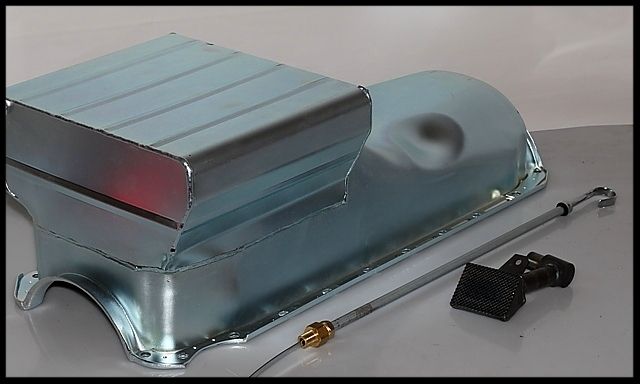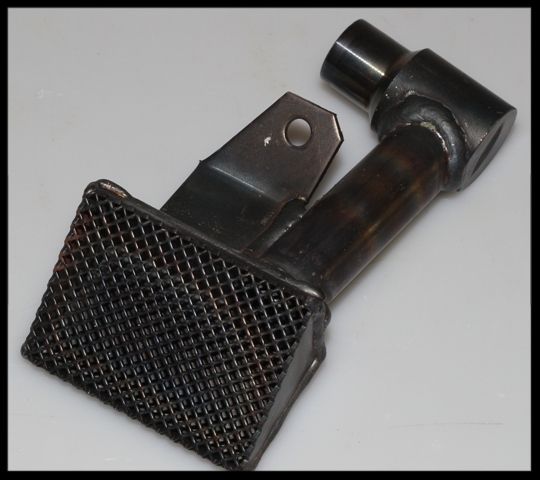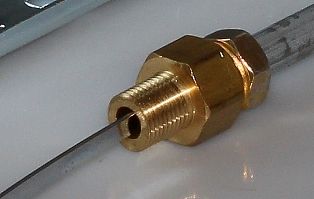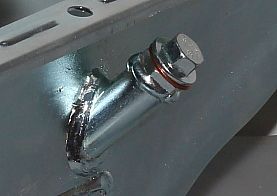 The quality of these pans far exceeds any of the lower priced oil pans used on many engines.
We do not use the knock off oil pan gaskets on the market. Felpro premium oil pan gaskets are used on all of our engines.
Pictured below is a file photo. The actual Felpro gasket used will be the correct model for this application.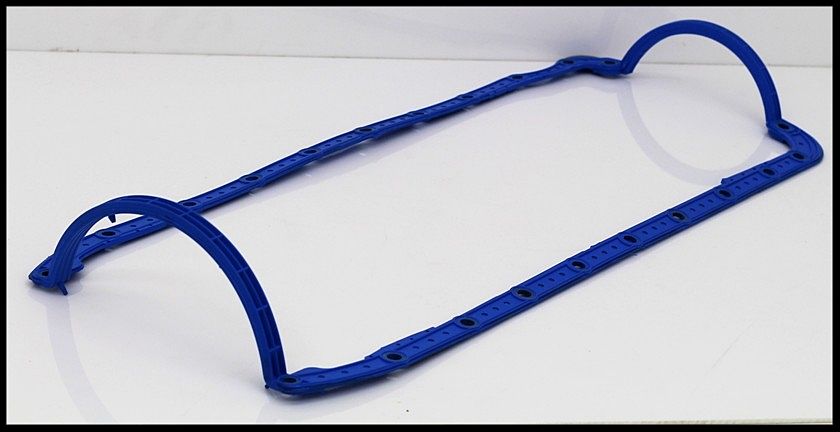 Studded Mini Nut Set.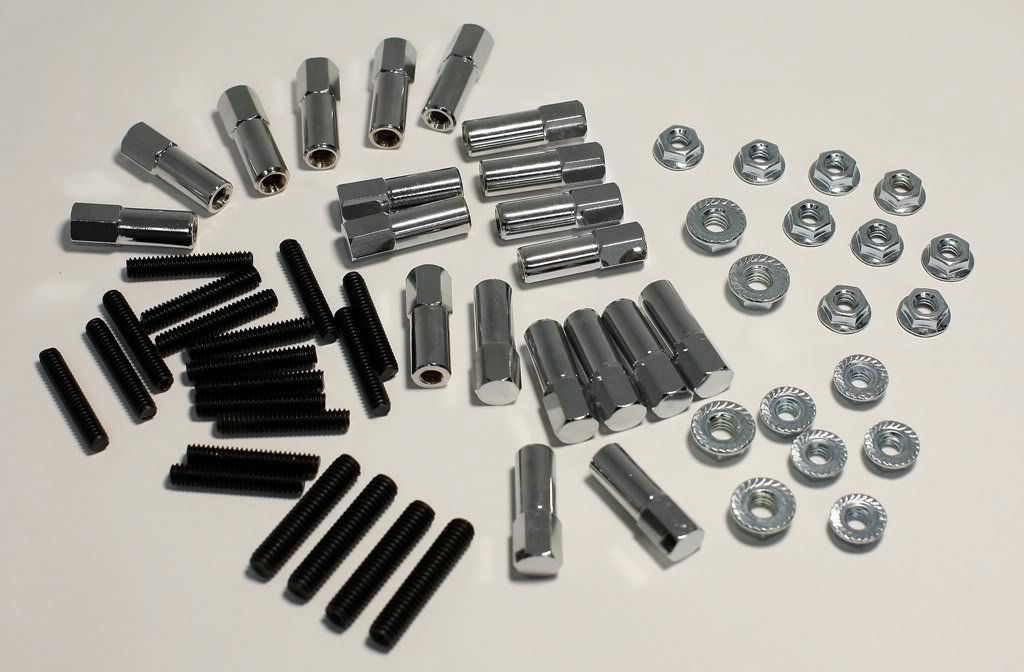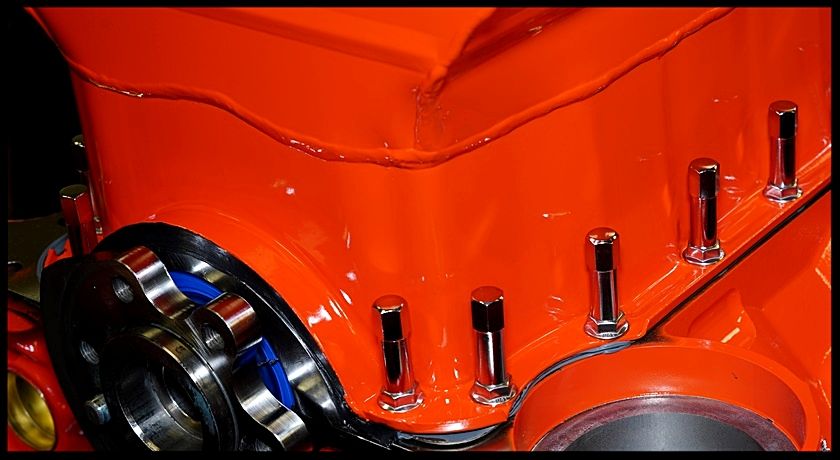 We use our premium studded mini nut set on all of our oil pans and valve covers. The nuts have a serrated face and built in washers. This is the ultimate set for securing the oil pan and valve covers to the engine and is far superior to the typical bolts used by most other engine builders. Our standard engine color is black. Custom paint work on engine blocks and oil pans is available as an optional upgrade. The pictures above and below are file photos to display the studded mini nuts. Other items seen in these pictures may not represent your actual engine.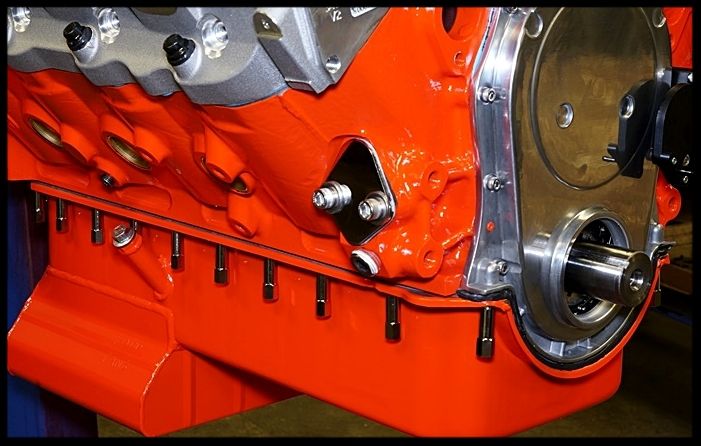 Melling M-Select Oil Pump, and M-Select Drive rod with ARP stud.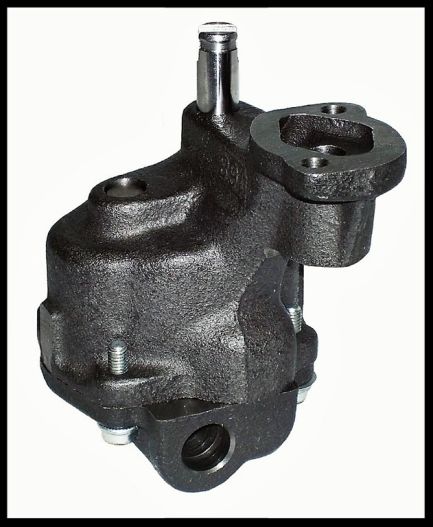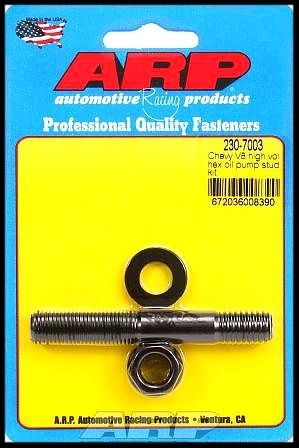 The M-Select series oil pump by Melling has several important upgrades compared to the regular Melling M-55 Series. The gears are billet steel, and the body is stronger, coated with corrosion-resistant nitrite. This oil pump also includes the M-Select drive rod. Both components are far superior to the regular Melling oil pump and drive rods used by most other engine builders.
We are confident that the price we have on our engine will never be matched by our competition!
We include an engine lift plate and heavy duty engine stand with casters with every engine we build.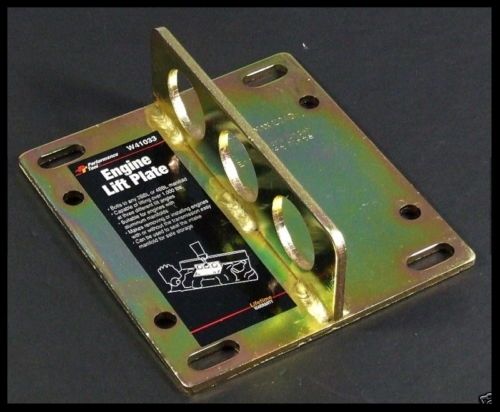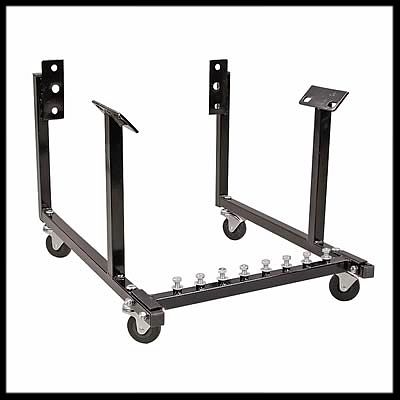 This engine is warranted, with limitations and exclusions as set forth below, for one year from date of sale.
The warranty on this engine will cover the labor to repair it against any defect caused by workmanship. The parts will be covered by manufacturers warranty only. To be clear on this, any part on the that fails will fall under the factory warranty for whatever time period they offer.
Keep the crate your engine came in to ensure a safe return to our workshop.
We do not cover the removal or re-installation of the engine at any time during the warranty period.
Our engines must be used with a rev limiter. Should warranty issues arise, proof of the rev limiter use will be required.
Should a problem occur in the warranty period that we determine to be caused by workmanship and can be repaired by you or a qualified repair shop, upon our written approval, we will pay for the repair based on our in-house hourly rates for labor and our estimate of a reasonable amount of time to make the repair with the engine on a stand as you received it. To be specific, due to the difficulty of accessing certain engine parts in some vehicles, we are not responsible for the additional time and labor costs you may incur in removing and replacing such parts.
Tuning or maintenance are not covered under the warranty. Tuning includes jetting or adjusting your carb, ignition timing, or readjusting the rockers. Tuning would also include changing out plugs to optimize temp range for your needs. Setting ignition timing is also considered tuning. You must check the timing on this engine before it is driven.
Damage due to detonation or extreme abuse will not be covered by the warranty. Detonation damage is evident upon removal of the cyl. heads.
All external items on the engine, such as the carburetor, distributor, alternator, water pump, and power steering pump, will be warranted for the time period specified by the manufacturer. Most of these items have a warranty of one year or less.
Our engines are custom built to your specifications (e.g., cam choice, intake, engine color, compression ratio, and upgrades).
Always feel free to give us a call if you have a question about tuning.
You can enjoy your engine with occasional spirited driving, as it is well designed for it, but we will not cover damage caused by racing or improper tuning. A rev limiter and fuel to air ratio monitoring device must be used on this engine. The rev limiter should be set to cut off at its peak horsepower or less if you choose, and this should allow many years of service without a problem.
Your carb should be tuned to allow the correct fuel to air ratio. This ratio can vary depending on many factors such as altitude, vehicle weight, gearing, type of driving, etc. These values should be in the recommended safe zone.
Pre-Installation/Pre-Run Recommendations.
It is highly recommended that you re-torque the intake manifold. The gasket sealant tends to shrink after a period of time and this may cause the intake bolts to lose their proper torque values. The torque range is approx. 25-30 lbs.
The spark plug gaps should all be re-checked. For those running an HEI distributor, the plug gap should be approx. .040-.045 Those running an MSD 6AL unit should gap the plugs to approx. .035-.040 These values are very controversial and you may experiment as to what runs best in your engine. Widening the gap too much can put a strain on the ignition components. Be sure your plug wires are completely fastened onto the spark plugs.
If your engine came equipped with a front end accessory setup, we recommend that you check all of the bracket and pulley bolts. It would be rare to find any of them loose, and it should only take a few minutes to check. We would also like you check the belt alignment.
Check your flexplate or flywheel bolts.
Check fuel bowl levels in the sight glass on the carb once you have the engine running. Be sure your fuel pressure is set in the correct range. Adjust the choke on the carb. We would prefer you set the choke to a loose setting. Setting it tightly may allow it do its job better, but can cause engine damage over a period of time due to excess fuel entering the engine upon warm up. Be sure to use a high quality fuel filter.
You may not find a problem with any of the items mentioned above, but considering the small amount of time it takes to check them, we find it to be a valuable preventive measure.
As it's been said, "an ounce of prevention is worth a pound of cure."
Continue reading for more detailed information on timing and carburetion. You must follow the oil recommendations listed below.
Tuning, maintenance, and oil recommendations.
This engine must be maintained with oil specifically designed for high performance engines. The life of the engine can be greatly extended if you run a race grade engine oil such as our Schaeffer brand racing oil. We strongly recommend the Schaeffer Micron Moly 20w-50 grade in warm to hot weather or you may run the 10w-30 weight Schaeffer Supreme 7000 series semi synthetic oil in cooler weather. The part number for this oil is 709-06 for the six qt. case or 709-12 for the full case. After the engine is fully broken in, you may move over the Schaeffer full synthetic oil. The Schaeffer brand oil is very highly rated. It is the only brand of oil we use when dyno tuning. Racing oil must be changed more often than conventional oil. Every 2000 miles or less would be optimal. We offer a full line of this oil in our other listings.
Here is a brief outline of the average additive levels in the Schaeffer Oils as compared to Valvoline VR1. We only use Schaeffer oil in our dyno room, and strongly recommend its use in our engines. The 10W-30 7000 series oil is totally acceptable to use in one of our brand new engines. It will not interfere with the break-in process. The 20W-50 Micron Moly is also an excellent choice to use in warm weather.
​Schaeffer ​

191 Micron Moly Racing Oil
Zinc = 1900 ppm
Phosphorus = 1800 ppm
Soluble Moly = 350 ppm
​Schaeffer ​

709 Racing Oil 10W30
Zinc = 2100 ppm
Phosphorus = 1800 ppm
Moly = 350 ppm
Valvoline VR1
20W50
Zinc = 1400 ppm
Phosphorus 1300 ppm
​
10W30
Zinc = 1100 ppm
Phosphorus = 1000 ppm
A couple of things worth mentioning: Valvoline VR1 doesn't report any Moly in their oil. Schaeffer uses a soluble form of Moly that bonds to metal under heat, pressure, and movement. Once fully bonded, it takes over 500,000 psi per square inch. Schaeffer Oil has the best base stocks and additives that make it the best oil on the market.
This engine does not come with oil in it. The oil that was used during the test run or dyno tuning will be drained as this is required by the shipping companies. We also prefer draining the oil as this gives us a chance to examine it for metal particles. The filter is removed and is also closely examined for metal particles or debris.
To prevent oil from dripping onto the shipping pallet, we re-install an extended life high quality oil filter. This oil filter that we supply has an internal by-pass valve in it and is rated at 25 micron filtration. Run the oil and filter for a period of approx. 500 miles.
You may wonder why we're using an extended life oil filter but want it replaced in such a short period. These extended life oil filters are an excellent choice for a new engine. They have a much larger capacity for the higher amount of debris developed from the new engine without affecting the oil flow volume. They also have better designed bypass valves and stronger cases on them. All of these features are essential to a new engine.
When replacing the filter with one of your choice, you must use a high quality oil filter that has a by-pass valve in it. Some filters may also have an anti-drainback valve on them, but they are not necessary on V-8 Chevy engines, but the bypass valve feature is a must. Our engines are now equipped with a billet oil filter adapter that requires the use of an oil filter that has its own by-pass valve in it. Always opt for the medium length version, as this will help maintain oil pressure and volume much better than the short version. If your headers are an issue with the medium length filter, then the shorty version is acceptable. See our listings for the recommended oil filters.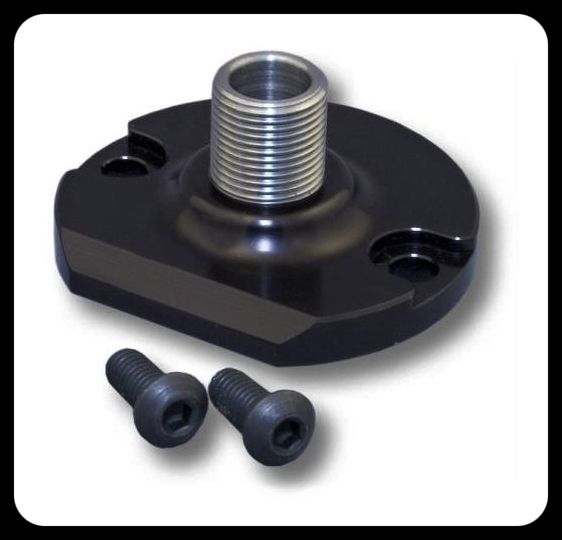 Billet aluminum oil filter adapter.
Racing oil filters such as the Wix Racing oil filter may only be used after the engine is completely broken in. These racing filters have a very loose media and provide very little resistance and a high oil flow volume, but due to the loose media, they don't filter small particles of debris from the oil. They are only to be used on engines that do not see high mileage use, and have gone through one or two oil changes with low micron rated filters.
Oil pressure of 50-60 lbs in the upper rpm range on a fully warmed up engine is nothing to worry about. You may also notice that oil pressure drops at idle to approx 25-30 lbs when the engine is fully warmed up during very hot weather. This is somewhat common and no cause for alarm.
If your engine has a Dart block, then it has priority main oiling. This block routes the oil in a very different pathway compared to a GM block. The mains and rod bearings as well as the crankshaft are well protected with an ample supply of oil even when the oil pressure numbers are lower than you think they should be.
There are many special additives in race grade oils that are not in conventional oil. These additives are very valuable for high performance engines. Never add anything to racing oil. This oil has exactly what is needed to protect a high performance engine. Some of these oils will state that they are low or possibly non-detergent, and that is a desirable trait of racing oil.
The anti-foaming agents in race grade oils are much better than what you would find in conventional motor oil. Race grade oils have higher than normal amounts of the zinc compounds in them, and there are many components in the engine that can make great use of these additives.
This engine does not include a fuel pump. This engine is best suited to operate with an electric fuel pump, with a pressure regulator set at 6-6.5 psi. A chrome block off plate will be installed on the engine. We believe that the electric fuel pump system is a superior fuel delivery system compared to a mechanical system. If you decide to run a high volume mechanical fuel pump on this engine, then you must use the special polymer fuel pump rod that we offer, and you must also use a fuel pressure regulator, and gauge, set to approx. 6.0-6.5 psi. Only use engine oils with high levels of zinc compounds in them when running a mechanical fuel pump. This will protect the eccentric fuel pump lobe on the camshaft. We strongly recommend the Schaeffer Racing oil. See our other listings for this oil.
You must use a rev-limiter on this engine. Should you have a warranty issue, proof will be required. A rev-limiter will allow you the freedom to drive without having to monitor the tach. Every car from the factory has this feature. Set the limiter to the peak hp rating of this engine or less for added protection.
We strongly recommend using a crankcase ventilation system to pull gases from the crankcase. The exhaust evac system we recommend is made by Moroso. The benefits are numerous as compared to the typical pcv system. Oil leaks are greatly reduced by using the exhaust evac system.
Engine break in: As soon as your engine is installed, check and reset the timing if needed.
Drive safely please but keep your engine under load more than normal and bring the rpm up and back down to seat the rings much better and faster. This allows the rings to expand in a perfect circle and with greater pressure against the cylinder walls to establish an even wear pattern. This is why race engines are dynoed: to put a good number of passes on the engine under heavy load, as this will partially seat the rings very quickly, making the engine somewhat ready for racing. Failing to do this not only delays the break-in, but can permanently stop the engine from establishing a good wear pattern on the cylinder walls.
If you have opted for our dyno-tuned version of this engine, then ring seating will be partially established. The dyno has a computer controlled break-in mode that we use before doing any dyno testing for power output. Should you opt for the dyno tuning package, it does not mean that your engine is ready for full synthetic racing oil. Your engine will continue to seat the rings in to an even higher degree after 300-500 miles of driving.
VERY IMPORTANT NOTICE.
You must prime your new oil filter. Priming is not needed when changing oil on a well broken-in warm engine that has been running moments before changing the oil. If your new engine has been sitting around for weeks, or possibly months, then you must prime the oil filter.
If you have chosen our Champ stock appearing pan, fill it with approx 5 quarts of oil in the sbc engine and 6 quarts in the bbc engine. Some engines are offered with the extended capacity oil pan, and these use 7 quarts of oil in the sbc engine and 8 quarts in the bbc engine. You will be able to distinguish the extended capacity oil pan from the stock appearing model by the addition of the kick-outs on the side of the pan.
More tuning recommendations. Very important.
You must be sure that your air to fuel ratio is correct. We strongly recommend purchasing a fuel to air ratio monitor. Proper carb jetting is also a must. If you purchased the dyno package from us then the fuel to air ratio on your carburetor will be tuned within the safe ranges.
If you are using your own carb. on this engine, then you must be sure the fuel to air ratio is correct. If your carb is running too lean, detonation is at your door.
If it is excessively rich, cylinder wash-down from excessive fuel will destroy your bore finish, pistons, and rings quickly, not to mention cause excessive fuel consumption.
A tad on the rich side is not a problem and can help resist detonation; a tad on the lean side will generate the most power and increase fuel mileage.
The optimal air to fuel ratio is approx. 13:1 Set total timing at 30-34 degrees. Total timing refers to the reading at 4500 rpm with the vac. advance disconnected. The closer to the lower number (30 degrees) the total timing is, the safer your engine will be. Do not worry about initial timing, as it will be determined by the total timing.
We do not recommend running the vacuum advance with this engine.
Be sure to have a high amperage battery and high quality starter. The battery must be 850 cca or more. Use heavy gauge battery cables. If you have a hard cranking issue, purchase an in-car timing controller or ignition kill switch. This will allow you to control your timing for optimal performance and ease of starting.
Do not run regular gas in this engine, no matter how much you have reduced the timing. It may not be enough! You may have run an old car in the past that pinged and clattered under load for many miles, and this didn't seem to hurt it. Most cars from the 60's and 70's had very low compression, especially when nearly worn out, and this is why the detonation did not destroy the engine. Excessive pinging, spark knock or valve clatter, as it's often referred to, may destroy this engine very quickly. Light pinging now and then is unlikely to do any damage, but it certainly will when there is an excessive amount of it under load.
Let any engine with compression numbers above 10:1 clatter and ping for very long, and you will lose the engine due to detonation, and in some cases this can happen very quickly.
Spark Plugs: We recommend the Autolite brand, part number Autolite 3923. Most of our engines include the correct spark plugs. We also offer a premium NGK plug that is highly suitable for this engine when running in very hot climate. Race grade plugs are fine as they have a few features that are desirable for certain types of driving. Keep the temp in the low to middle range. Use a plug that's too hot, and you are once again close to detonation/pre-ignition; use a plug that's too cold and they will foul constantly, run poorly when cruising at low speed, and be difficult to start.
Most of our engines come with spark plugs in them, depending on the package you purchase. You may also use NGK part # NGK 4554, a plug that is one step lower in heat range than the Autolite plug. The NGK plug is only to be run during very hot weather.
You would be amazed at how much better an engine will run with the correct spark plugs installed, but brand name has little do with this. It's more to do with heat range than any other factor. Factors such as outside temp, altitude, compression ratio, and the type of driving you do determine the temp range to run.
A slight loss of power is also an issue with plugs that are too cold, as well as possible difficulty in starting. However, you can have much more serious issues by running plugs with high temp ranges.
Keep the engine coolant temp as low as possible, but it is not a problem if it runs as high as 210 on very hot days, as long as it's consistent, and not climbing.
Never use any of the modern day type antifreeze formulas that are used in most newer cars. This will most likely destroy the gasket material used in these engines. We have a customer that used the orange colored antifreeze made for Toyota trucks as he happened to have this on hand. This led to a failure of the high quality Felpro intake gaskets. The print seal material was partially dissolved allowing great amounts of coolant into the combustion chamber. This led to a catastrophic engine failure. The correct type of antifreeze to use should be ethylene glycol based, usually green colored. There are some animal safe substitutes on the market that should be ok to use. A mixture of 50/50 or even slightly less antifreeze will cool the engine better than a rich mixture of antifreeze. Keep the engine temp down if possible, but don't worry if you can't get it below 210 on a hot summer day. The cooler you keep the engine, the lower the risk of detonation. Set engine idle at approx. 900-950, and never too far below this unless you are running the smaller engine cam choices. The reduced size cams would allow for a lower idle speed.
Never let the engine idle for excessively long periods during the break-in period.
Do not overfill with engine oil. Slightly less than normal is better than too much, in most cases. Using half a quart less oil can greatly reduce potential oil leaks. This is a common practice in many high performance engines.
When setting your carb choke, we recommend setting it on the mild/lean side. It is best for the choke to open up to its full straight up position as quickly as possible. Keep backing it off until cold starting becomes difficult. Quickfuel brand carbs are best to run. They are also suitable for use on engines running a mechanical or electric fuel pump.
If the choke is set up on the aggressive side, it will create an over-rich condition upon every cold start-up and warm-up. This over-rich condition is very damaging to an engine, and will waste fuel.
If you feel you can get by without using the choke, then by all means do without it! The modern day carbs actually do well with very little or no choke. With a few pumps of the throttle and a bit of feathering, the throttle will have you off and going smoothly, in most cases with very little or no choking at all.
Hydraulic roller setups are virtually maintenance-free and require little if any maintenance.
Our recommendations will change from time to time. We never stop trying to build a better engine, and we learn from our own experiences and from feedback from our customers. We know there's always room for improvement. We're always working on research and development, as does any successful business. We advise checking out the recommendation section of our engine ads on a regular basis.
Why have we given such detailed information on our warranty and maintenance suggestions? Some customers bought our engines and did not fully understand our warranty and the maintenance needs of the engines.
Not knowing is understandable, but failing to educate yourself on the do's and don'ts is asking for problems. We suggest joining a few good car forums, as they have a wealth of great information.
However, beware of some individuals on forums who think they know it all, and really know very little. Do your research using several sources, and be sure to read between the lines.
Special note.
For engines equipped with special order solid roller cams, the warranty on the valve train components is for 30 days. You may never have a problem with any of the components, but excessive street driving at cruising speed can adversely affect these components.
Solid roller setups on BBC engines should not be driven for excessively long distances or for long periods of time on the street. A weekend of racing at the drag strip would likely have less of an effect on the valve train components than a 100 mile easy drive.
If you do think you will be driving significant numbers of miles, we strongly recommend staying with our hydraulic roller cam package. The warranty on the hydraulic roller cam and valve train components is the same as the rest of the engine. See our other listings for info on all of our engines.
Skip White
Your engine booklet will include the balance sheet and other information on this engine such as, cam card, and your invoice will show your personal selection of the options offered. We usually mail this out prior to shipping the engine.
THIS ENGINE USES THE BEST PARTS. WE'VE REVIEWED WHAT THE COMPETITION IS OFFERING, AND WE'RE 100% CONVINCED WE ARE OFFERING A FAR BETTER VALUE.
Many have asked why we're able to sell such an engine for such a great price. It's because we're also a major distribution center for all of the parts used in this engine, as well as a full scale machine shop. Our purchase price for the parts used in this and all of our engines are at master warehouse distributor (WD) pricing. Few machine shops ever get to master-wd pricing. We also believe in keeping our profit levels low enough to allow the working man a chance to build his car the way it should be built.
A final note.
Our user id is: skipwhite, and our store name is whiteperformance1. You may have noticed other sellers using a similar name offering similar products. These other sellers have capitalized on our name as we see it, and many customers searching for us will inadvertently find them, thinking we are one in the same company. There is only one "Skip White." We are the original premier seller under this name since approximately 2003. We have no other names, nor are we associated with any other company regardless of the similarity in the name or location. Our official company name is Skip White Performance. Please see the article below for a more detailed explanation.
The real story...Skip White Performance vs. White Performance & Machine
I'm sure many of you have noticed there are 2 high performance engine builders in Kingsport, TN with similar names, and this has led to a great amount of confusion.
We are Skip White Performance, NOT White Performance and Machine.
Due to the name similarity many customers looking for us online inadvertently find them, thinking we are the same company. Definitely not...there is no connection between the two companies. We don't have a problem with free enterprise (competition). However, when the competition builds their foundation on such things as a name similarity and their supposedly long history of being in business, then we think it's about time we set the record straight.
We have owned White Performance since 2003, with the exception of the machine shop, which was owned by Fred White at the time. He continued to operate the machine shop and build engines for us while we continued selling online under the user ID of skipwhite and the store name of whiteperformance1.
Due to their limited production capability and many disagreements about the engine building process and workmanship, we opted to open a full scale machine shop of our own a few years later. Fred White began competing against us even though our contract had a non-compete clause in it.
As our business grew, we opened a second, much larger warehouse and machine shop around 2011, located on Brookside Ln. in Kingsport TN. By putting heart and soul in this company, we have become the number one street rod engine builder in the nation.
Fred sold his shop to an investor in 2016 and the new owners continue to reap the benefits from this confusion between the two shops. This investor lacks any knowledge of this industry. They continue to use the White Performance & Machine name. Contrary to what is posted on their website, Fred White is no longer associated with the company in any way. Their main spiel in advertising is, "In business since 1979," when in fact, we purchased the White Performance company in 2003, with the exception of the machine shop.
All in all, we have been in this business 16+ years. Skip White's passion has been owning and building street rods for 47 years on a personal level. The knowledge he has gained over time has allowed him to venture into this business and succeed to a very high level.
The great pretenders continue capitalizing on our success due to the name similarity, but have been degrading our reputation. Recently, we have been getting calls nearly on a daily basis from people that now realize there are two shops in this town with very similar names. They complain of serious problems in getting their engines in a timely manner from them. They think they purchased their engine from us. Due to the confusion, there is an increasing amount of negative talk that is starting to reflect on our reputation within the street rod community, when in fact we have a near perfect reputation in this industry.
We have an "A+" rating with the Better Business Bureau and we have maintained the A+ rating for many years.
FAST FORWARD TO 2019...We have become the largest street rod engine builder in the nation. Our engines, rotating assemblies, and cylinder heads are built to very high standards and shipped to our customers in a timely manner. We are a premier seller on with a positive feedback score of well over 206,000 and growing, as compared to our competitor's score of approximately 24,000.
Our engines are custom-built to our customers' specifications and are shipped in approx. 2-4 weeks, perhaps sooner, depending on the season. Our rotating assemblies usually ship out in about one week or less, and our heads ship in about a week or less.
Now you know the real story, and we hope this helps with the confusion.
Customer Reviews
This product does not have any reviews yet.