FORD 289 302 READY TO RUN COMPLETE DISTRIBUTOR 6702-BLUE
Unavailable
---
Product Information
| | |
| --- | --- |
| UPC | 373684959454 |
| Product Type | Shipped Product |
| Shipping Cost | $14.50 |
| Number of reviews | 0 |
HIGH PERFORMANCE FORD 289 302 COMPLETE READY TO RUN DISTRIBUTOR, WITH BLUE CAP.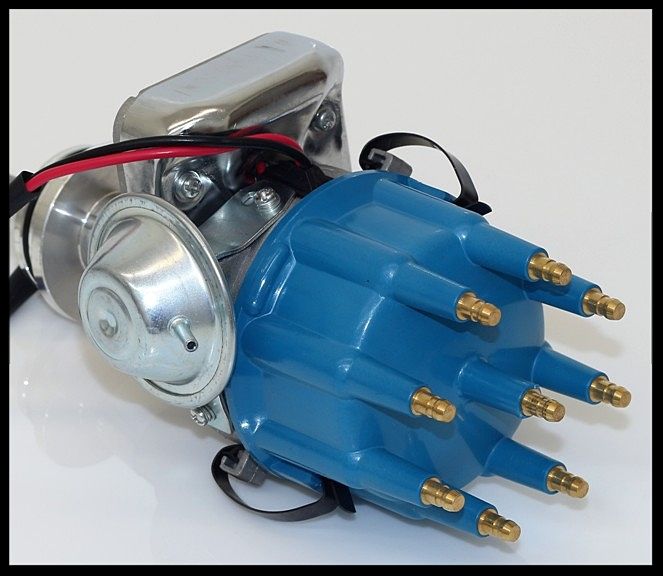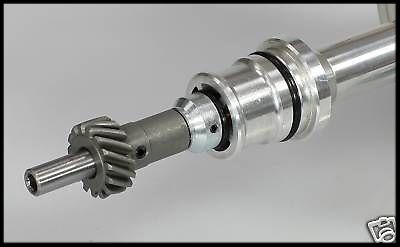 File photos. You will receive the correct distributor for your application.
Read this complete ad before purchasing this product. Before you ask any questions about this product, please read the "Important Note" in the lower section of this ad.
This is a must for those wishing to upgrade the ignition system.
One-year warranty on this unit, regardless of street or strip use.
We are the no.1 wholesale marketer of distributors in the country.
Many people purchase the lowest-cost unit they can find, assuming they are all of the same quality. That assumption is often wrong. Our objective is to keep our customers at our door regardless of the amount of profit we are making. So here it is, the best ready to run unit made, for the new low price listed above, with the best warranty and customer service offered by any seller on the web. Now would also be a good time to shop our other listings for many other items at record low prices.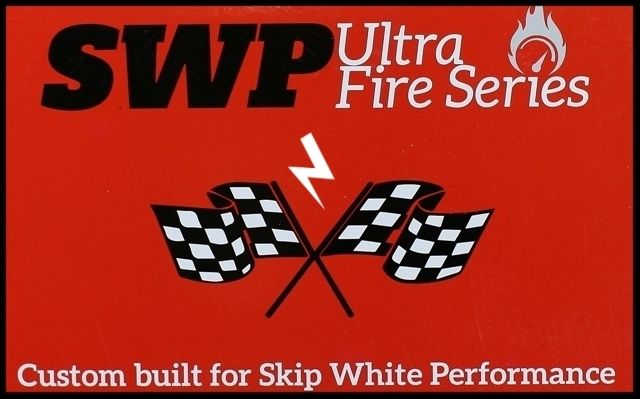 Many garages and speed shops purchase these in case lots from us. Click on the purchases tab above, and you will be shocked as to how many people are buying this unit. We have noticed other units on the market, but few are of this quality. It is the no. 1 HEI on the market.
Read some of our past feedback on those that have purchased this unit, and you will be convinced of its quality and value.
THIS IS THE NEWEST VERSION ON THE MARKET. THIS HAS THE HIGH OUTPUT COIL AND IS ESSENTIAL ON ANY MODIFIED ENGINE.
Fully CNC Machined - polished housing

Premium caps with brass terminals and a low-saturation ignition module

True spark alignment for instantaneous response at high RPM

 
This is the perfect upgrade for your vehicle, or just as part of a tune-up. Here are a few problems you are likely to encounter when using an old distributor.
excessive end shaft play

 

bushing wear

work or cracked cap and button

 

weak module

 

corrosion build-up

 

weakened advance springs

 

gear wear

 
If going from points to the electronic igntion, this alone is a huge upgrade. All of the above issues can greatly affect the performance of your engine.
These are just a few of the things that most old distributors have going on with them. For the low cost of a complete brand new one, it just makes little sense to used the original distributor. When we rebuild any early model engine, we insist the customer purchase a new distributor. You will notice a performance difference in your engine if you have any of the above issues with your old distributor. All of the old distributors we see have excess end play in the shaft. I'm sure the coils on them are not at full voltage. The Super Coil is much more than the OEM model. All car makers have dramatically improved the ignition systems on cars and trucks. This is an indication of how important good ignition is to an engine.
This distributor also has the performance curve setup. Do not be misled into thinking other HEI's on the market are superior to this. If anything, they are most likely the older version. We have sold more distributors than most others around, and we do our best to provide the newest models available.
You may run a flat tappet cam cam gear or a hyd. roller cam gear with this distributor. Cams that are aftermarket solid roller billet steel may have a billet steel gear on them, and the gear on the distributor will have to be changed to a bronze gear. Some billet steel cams have a regular cast steel gear pressed on them and some don't. Check with the company that made the cam if you're not sure. Some Ford engines did have billet cams in them, but the gear on these oe type cams allowed the use of a regular steel gear. Our distributor has never had compatibility problems with these type gears. Aftermarket steel billet cams may have a non-friendly gear on them, but as far as we know, factory Ford engines have never had a gear compatibility problem regardless of what type cam they have.
Customer Reviews
This product does not have any reviews yet.