HI RISE SBC SINGLE PLANE BLACK POWDER COAT INTAKE MANIFOLD 1-147-015
Available
$307.00
---
Product Information
| | |
| --- | --- |
| UPC | 353980270938 |
| Product Type | Shipped Product |
| Shipping Cost | $18.50 |
| Number of reviews | 0 |
SBC CHEVY INTAKE MANIFOLD (BLACK POWDER COAT FINISH) HI RISE
*** IMPORTANT NOTE ***

You may add items into your shopping cart but in order to check out you will have to call us. Our check out feature on our website is being upgraded at this time. We can take your order over the phone and answer any technical questions you may have. We accept all major credit cards, cash, check, and money orders. Just give us a call at 423-722-5152 and we can process your order promptly. In the event you attempt to reach us outside of our operating hours, please leave us a detailed message and we will return your call at our earliest opportunity.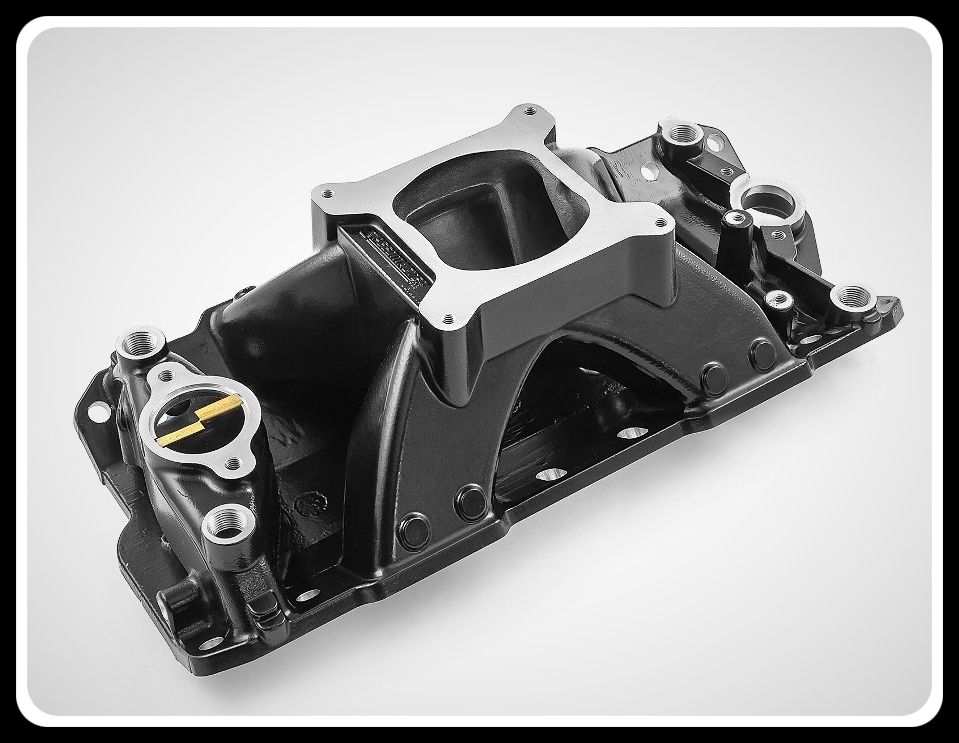 Very similar to the Hurricane by Pro Products
This intake fits 1955-1995 small block carbureted engines except the L31 vortec heads.
It is a non-EGR equipped, 360 degree single plane high rise intake manifold and is ideal for maximum street performance and racing applications. It will provide outstanding power from 3000 to 7800 RPM with optimum power in the mid to upper RPM ranges.
This single plane intake is the best choice for achieving the highest horse power possible. If your engine is in a heavy vehicle such as a pickup truck, then you may want to use the Typhoon dual plane intake as it will move your torque band into the lower rpm range slightly.
This intake also gives an engine a very serious appearance with its tall stance. Be sure you have sufficient hood clearance as this intake is taller than most others styles. We also offer this in the satin version. See our other listings.
Manifold Specifications:
- Part Number: 1-147-015
- RPM Range 3000-7800
- Intake Port Dimensions 1.80"x 1.11"
- Manifold height 6.06"
The intake ports are intentionally left small to provide a starting point for custom porting and port matching to your cylinder heads.
Features:
Accepts late model water neck, air-conditioning, alternator, and HEI brackets

Four corner water outlets

Does not have provisions for exhaust heated style choke

Does have dual distributor hold-down provisions for protection against distributor rotation

Square bore carb bolt pattern for the 4150/4160 style carburetor

Cast-in nitrous bosses
The light weight aluminum reduces front end weight over stock cast iron models.
Heat dissipation is another plus of aluminum over cast iron. Engines run better if the intake can rid itself of heat.  
Our aluminum intakes are cast from steel molds, not sand molds. They provide a tighter grain casting, therefore reducing the occurrence of porosity which can mar the finish.
No drawback to using this intake. Only a great savings in money!
There are many reasons as to why these items are being closed out. Listed below are some of the many possibilities. Most all these items are in perfectly new condition. No gimmicks. We are in a rush to get our second machine shop up and going.
Left over stock of an item that was discontinued in the past.
A few have become slow sellers for us, as our business has shifted into high value items such as engines, rotating assem. and cyl heads.
We have purchased some items in bulk that were discontinued and have many of these items still in stock. 
We're trying to clear out space for our new engine room and we're in a rush to do so. 
Acquire funds to build our second new machine shop for building engines. 
Important Note.
We offer a full line of the Speedmaster and Edelbrock intake manifolds. Be sure of what style manifold you need before purchasing. For installation tips, we suggest that you check the technical section of the various car forums. YouTube is also a great source for detailed installation instructions. As mentioned, we have a full line of Edelbrock manifolds in our other listings. It is our opinion that the Edelbrock manifolds are superior in quality, appearance, and performance. They are slightly higher in cost, but well worth the investment. They are also made in the USA. 
RETURN POLICY
Should a problem occur, please contact us. If a return is necessary, please contact us for an RGA number and return authorization. The RGA number must be included on the return label. If an item is returned without an RGA number, it will not be processed. A full description of what the problem is needs to be included with any returned product with your contact info, and proof of purchase. Even though you may have explained the problem to us, and been granted permission to return the product, we must have a written explanation and a contact number included with the product. It is also recommended that you include the name of the person from our company that you have been in contact with. You must send the item back to us in a trackable manner (USPS Priority Mail, FedEx, etc.) and keep the tracking info of the returned product. Please give ample time for returns to be processed. Following these guidelines will make the return process work as it should.  
PAYMENT AND SHIPPING DETAILS.
We offer great discounts on shipping. You only pay the full shipping fee on the highest shipping cost of your items, and HALF PRICE shipping on all additional items. Few offer discounts on shipping such as this. Our checkout system will automatically calculate your shipping discount at the time of final payment, providing you consolidate your payment.
You may receive a verification and tracking number shortly after purchase, but this does not necessarily mean that your product has shipped. It would be fair to say that 98% of products will be going out the day the shipping label is issued. On occasion, the product may not ship out until the next day after the label has been issued. Most products purchased late in the day will not be shipped until the next day.  
If you checkout and start over, the auto calculator will not recognize the multiple purchases, and there will be no shipping discount. 
FedEx is our primary shipper. We are unable to ship to APO/FPO addresses. Help us ship your order promptly by including your physical address at checkout. If your order MUST be shipped to a PO BOX, please contact us. Additional charges may apply. Below is a map representing the estimated delivery time to get to you from our location.
Delivery times may vary, especially during peak periods.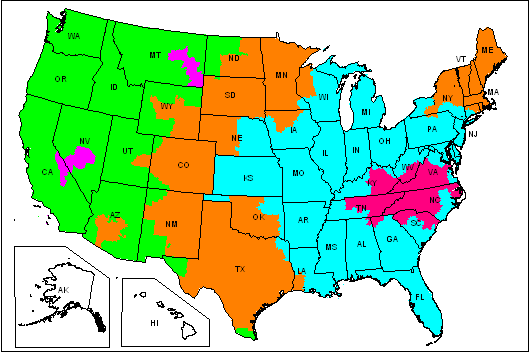 FedEx Home Delivery delivers Tuesday - Saturday. If a package leaves here on a Thursday, and you are in a 2 day delivery zone, your package may deliver to you on Saturday. If you are in a 3 day zone, and your package leaves on a Thursday, you should receive it on the following Tuesday. Expedited shipping is available upon request for an additional fee. Please contact us for rates. The estimated shipping time is usually as the map shows, but many factors can delay this.  
Hawaii and Alaska have a 6+ day estimated delivery time.
The shipping quoted in this ad is only for the 48 continental United States. If shipping to anywhere else, please contact us. The half price shipping on all additional items also only applies to items that are being shipped in the 48 continental United States. 
Customer Reviews
This product does not have any reviews yet.