Product Information
| | |
| --- | --- |
| UPC | 372122366758 |
| Product Type | Shipped Product |
| Shipping Cost | $12.50 |
| Number of reviews | 0 |
MOPAR PRO BILLET 318 340 360 SB V8 DISTRIBUTOR
PART # 6613-R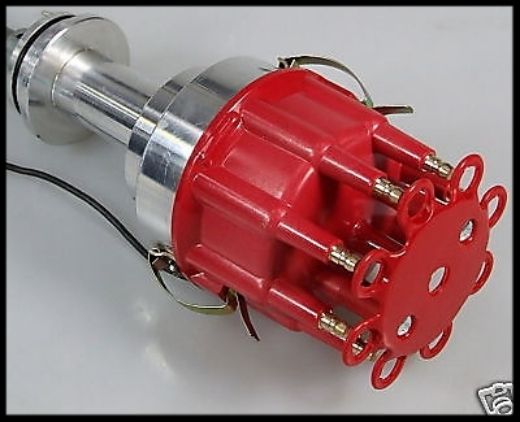 File photo. Actual appearance may vary.
Read this complete ad before purchasing this product. Before you ask any questions about this product, please read the "Very Important Note" in the lower section of this ad.
This unit is a must for engines running cams that are several steps above stock.
Mechanical weights and springs are setup for optimal performance. No vacuum advance on this unit. Most engines with medium to serious cams do not benefit from, need, or desire a vacuum advance.
This is not a stand-alone distributor. It is intended for use with a CDI-type box, such as the MSD 6A or 6AL, as well as an external coil. This distributor can be used with any brand CDI box. It has a universal butt connector type plug. We have noticed that phasing can vary from one brand of CDI box to another, so you must experiment with this. If you happen to hook it up wrong, that will not damage it at all. You will notice the engine not running correctly above 3000 rpm. Just swap the wires and reset the timing. Most serious hot-rodders use this type of distributor, and it's a must if you're in the 350 and above hp range.
We installed one of these units on an engine that was on our dyno, back to back with an MSD unit, and gained about 3 hp. This could have been due to the unique advance curve. We would have been satisfied with no gain against the very expensive MSD.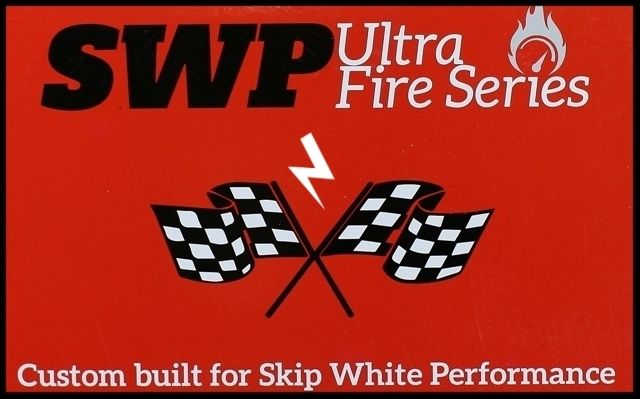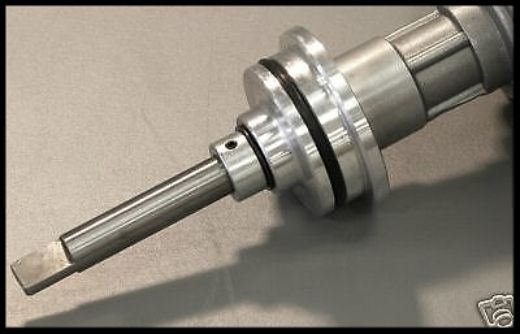 CAPACITIVE DISCHARGE IGNITION (CDI) IS ESSENTIAL FOR MAXIMUM PERFORMANCE. ENGINES WITH HIGH LIFT CAMS, SEVERAL STEPS ABOVE STOCK, CAN BENEFIT GREATLY, AS A CDI SYSTEM WILL BURN FUEL IN LOW RPM RANGE VERY EFFICIENTLY. YOU WILL NOT SEE ANY SERIOUS STREET ROD WITHOUT THIS TYPE SETUP.
Space does not allow a full explanation of all the benefits to running a CDI system. Just ask around, and you will see how many people have found this system to be a great improvement over HEI systems. Installation is very simple.
For those running an HEI that has been tapped into an MSD box, this is the distributor you need.
Firewall clearance is never an issue with this, as it has a small base body and cap. Those running tunnel rams and blowers will also benefit from the small base body and cap.
Many of you may already have an MSD box and coil, but need the distributor, and this distributor will work with any of the CDI units on the market.
As usual, we are very selective in the products we sell. This unit meets all of our requirements: quality, low price, & practicality.
Note from our co. President:
Read up on the many benefits of running this type ignition. You will be amazed at what you are missing. Engines with medium to aggressive cams cannot burn fuel in the low rpm range. This is due to the aggressive cam profile. CDI systems are a must. The multi spark function is the key to it all.
If you have a somewhat serious engine, and you're running an HEI distributor, then it's best to keep the hood closed, as this is the one thing that can be clearly noticed by those with knowledge of CDI systems. That says you do not have much going on in the engine, and if you do have a somewhat serious engine, then you are holding it back from its full potential. Poor performance and less drivability are the result of not having the right ignition system. Sorry to put it that way, but it's the truth. A CDI system indicates the possibility as well as the capability of serious horsepower. Even if your engine is not in the high cam range, this system will still offer an improvement over an HEI distributor.
This distributor must use a CDI box and external coil to operate. It cannot operate with just a coil. All high performance ignition systems work this way. It takes three major components to complete this system. The CDI box does not provide the life-giving spark to an engine, it only dictates how it is to be given. The coil does all the work. This is of such great importance. Oil filled bottle style coils can't compare to an e-core transformer style coil. This coil is in our other listings. The e-core coil is not included, but is available in our other listings. The new coil will have a red anodized cover on it. These coils are the best money can buy, and we have them at an unbelievable price.
NOTE: This distributor may or may not come with the "star" cover, intended to hold the plug wires in place. Due to the many different plug wire configurations possible, Skip does not recommend the use of this cover.
Very Important Note.
Our technical knowledge is limited on this product. Our sales staff are usually unable to answer many of the questions asked. Many of the questions are, "how do you install this distributor", "what model cars will this work in", "how do I wire it up" Most of the people on our sales staff simply don't know these answers, and even if we did, the time involved answering so many of these questions is what led us to writing this notice. We update info in our listings on a regular basis, and if it's not in the ad, then there's a good chance we don't know the info. There is a solution to this problem for those with numerous questions about the product. You have all heard the saying that a picture is worth a thousand words. Well, it is, and with that being said, a video is worth a million words. If you go to YouTube and type in key words such as, "How to install a pro billet distributor" you will find dozens of highly informative videos showing the complete process step by step. These video are usually very accurate. We suggest that you watch several of them because some are easier to understand than others, and some have additional info in them that may not be covered in the others. You can't possibly go wrong watching these videos. At one time, we put installation instructions in our ads, and they led to much confusion for many, and the emails and calls coming were numerous. The videos on YouTube will be all you need. They are very simple and straightforward to follow. We did a search on the key words mentioned above, and literally hundreds of "how to" videos on every aspect of installing a pro billet came up.
We are not responsible for collateral damage caused by the use of this product.
Customer Reviews
This product does not have any reviews yet.