NEW SERIES Dart BBC Engine Block 2pc RMS 4.560 Bore STD Deck 9.8 Fully Machined
Available
$3,295.00
---
Product Information
| | |
| --- | --- |
| UPC | 333915779715 |
| Product Type | Shipped Product |
| Shipping Cost | $250 |
| Number of reviews | 0 |
NEW GENERATION DART BBC BARE BLOCK 2pc RMS. FULLY FINISHED OUT AT 4.560" BORE

9.800"

STANDARD DECK HEIGHT 2PC RMS. THIS BLOCK HAS ALSO BEEN DECKED
This block is fully machined and ready for prep work. Please read the complete ad before purchasing.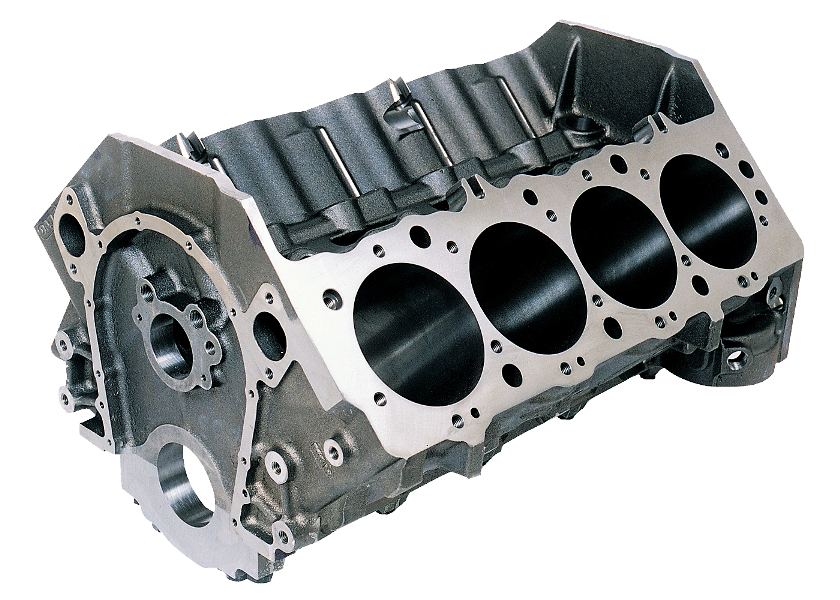 Dart Machinery has completely redesigned the Big M series Block. They have incorporated numerous improvements and new features to virtually every area of the block.
We now use the New Generation Dart blocks in all of our bbc engine builds. The New Generation Dart block is light years ahead in overall construction as compared to any of the other blocks on the market. Dimensional specs are spot on, and this has been an issue with other blocks we have used in the past. Many of the top engine builders, ourselves included, have found the new Dart block to be superior to the earlier generation Big M series Dart block in many ways.
Note: This block is fully machined but will still require block prep work before use. This involves dremeling, grinding specific areas and chamfering the lifter bores, and installation of cam bearings, as well as extensive cleaning. All of this can be done with hand tools but doe's require extensive knowledge of the procedure. We offer a block prep package, and this includes the special cam bearings used in Dart blocks and the installation of them.
Dart blocks and heads are 100% American made and are subject to stringent quality assurance procedures to ensure superior quality and performance.
Features:
2-Piece Rear Main Seal

4.560 Finished Bore Ready to use, (other bore sizes available)

9.800" Deck Height, Also available in 10.200 tall deck version.

Standard BBC Camshaft Bearing Journal

Standard BBC Lifter Bore

Ductile Iron Main Caps

High Density 220 BHN Iron Construction

Priority Main Oiling

Bores up to 4.625" max

Accepts +.300" Tall Aftermarket Lifters

Clearance for 4.375" Stroke - 9.800" Deck

Splayed 4-Bolt Main Caps with Dowels & Stepped Register.

Accepts Standard Big Block Chevy Components

OE-style Fuel Pump & Starter Mounts

Approximately 270 lbs

Rated to 1000+ Horsepower

Made In USA

 
Warranty: Dart Machinery warrants its products to be free from defects in materials and workmanship. No other warranties apply.
The Dart block is bored and decked to size with our new Centroid touch probe machine. Few machine shops have a machine of this accuracy.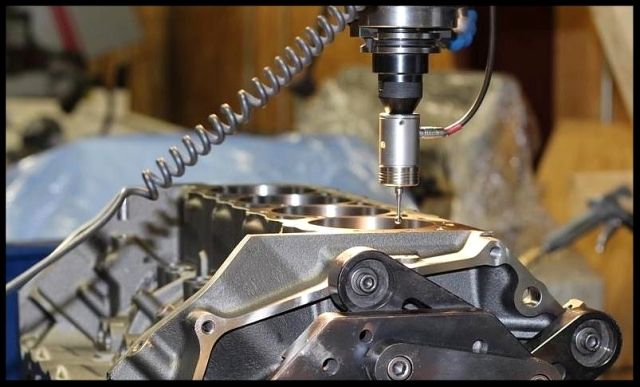 We also deck the blocks to an RA finish of approx. 15 or better. The decking procedure is also done by our Centroid CNC machine. We will deck this block to the exact specs you need.
When we're finished decking the block, it is within approx. .001 accuracy from end to end. Many machine shops fail to catch this as the machinery they use does not allow for such accuracy.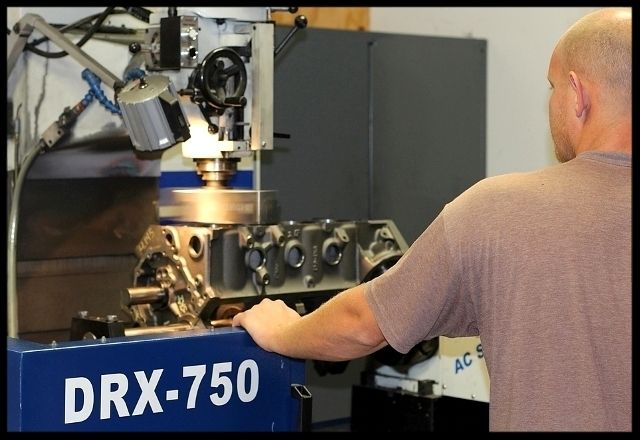 We then plate hone the block with our new Sunnen SV15 diamond hone machine. This is also a very advanced machine that hones the block with a finish unlike conventional machines.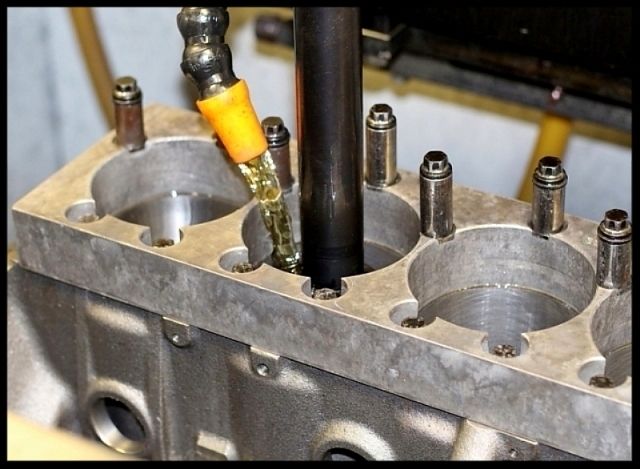 We are not responsible for collateral damage caused by the use of this product.

 
Customer Reviews
This product does not have any reviews yet.