Product Information
| | |
| --- | --- |
| UPC | 351744089487 |
| Product Type | Shipped Product |
| Shipping Cost | $0 |
| Number of reviews | 84 |
QUICK FUEL SLAYER SERIES 750 CFM CARBURETOR
ELECTRIC CHOKE 4 BBL Vacuum secondary setup.
BRAND NEW FACTORY SEALED. THE PERFECT CARB FOR MOST SBC 350, 383, 400'S THAT ARE BUILT IN THE 375-450HP.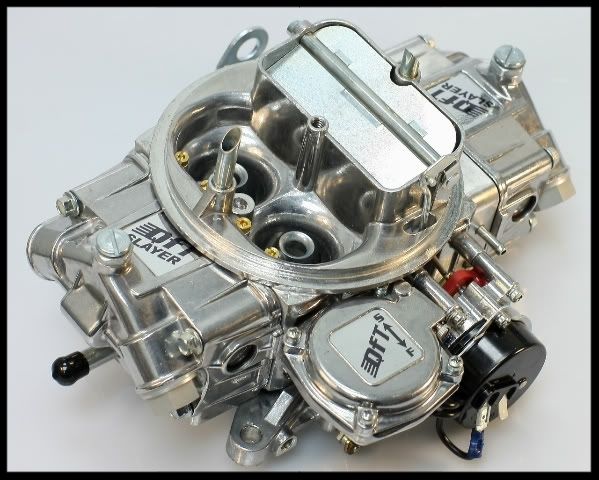 This carburetor is the perfect choice for most engines in the 375-440hp range. We find this carb to be superior to the Holley in many ways. The Quick Fuel carbs have far more adjustability, and will likely out perform most others on the market. This is a vacuum secondary design, and has an electric choke. Our company president, Skip White, holds Quick Fuel carbs in high regard. They are much more advanced carburetors than any others on the market. Drivability and lower fuel consumption are what makes this carb superior in our opinion, as well as the high level of adjustability. Read the article below from Quick Fuel's website. We have been selling the Quick Fuel line of carburetors for several years, and find the reliability and performance excellent. If you're not sure what size carb you need, please give us a call at 423-722-5152.
QFTSL750VS Quick Fuel's Slayer series all aluminum casted carburetors offer a tremendous weight saving over conventional zinc carburetors. Each carburetor features a tumble polished finish for corrosion protection and a long-lasting shine. Available with vacuum secondaries and are hand assembled with non-stick gaskets and engine tested in the USA. Key Features: All Aluminum Construction - Main Body, Fuel Bowls, Throttle Body. Changeable Idle Air and High Speed Bleeds. Built-in Sight Glass for Easy Float Adjustment. 3-Stage Emulsion Circuits in Primary Metering Block. Changeable Primary Idle Feed Restrictions and Power Valve Channel Restrictions. Vacuum Secondary with QuickSet Adjustment. Secondary Plate with Changeable Jets. Notched Float in Secondary Fuel Bowl. Electric Choke - Fully Adjustable, One Wire Hookup
Primary Main Jet: 72
Secondary Jet: 82
Idle Air Bleed: 70 / 39
High Speed Bleed: 31 / 31
Pri Nozzle: 33
Sec Nozzle: X
Needle & Seat: 110
Power Valve: 6.5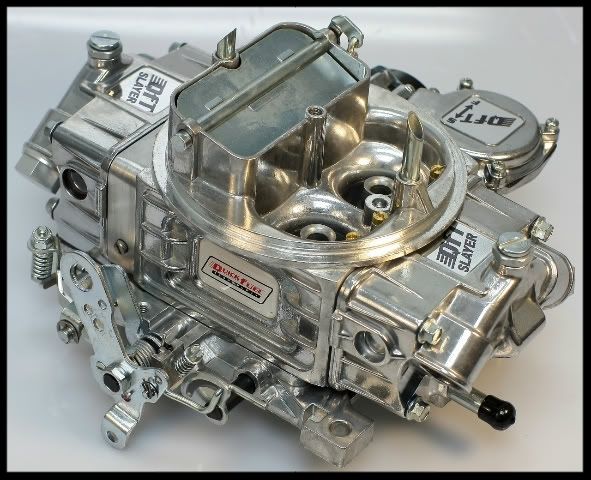 Quick Fuel Technology (QFT) has engineered its new Slayer™ series of 600 and 750cfm vacuum secondary street carbs with all the features. The Slayer is not some stripped-down off-shore QFT copy, it features the same QFT race engineering, all-aluminum construction and hand-built quality that goes into all QFT race-winning carburetors.
The Slayer's incredible value is made possible by QFT's new CNC machining centers and the unique design that utilizes a secondary metering plate with changeable jets, eliminating the costly secondary metering block unneeded for most street/strip cars. The majority of fine tuning on a street carburetor is done on the primary side, and the Slayer™ provides all of the popular options: changeable idle air and high-speed air bleeds, 3-stage emulsion circuits, changeable primary idle feed restrictions and power valve restrictions. A real welcomed feature is the QFT QuickSet adjustment on the vacuum secondary diaphragm that provides a quick external twist adjustment without changing springs. Secondary metering can be altered with changeable main jets and the secondary float is also notched for jet extensions.
Additional features are a fully adjustable electric choke, and a semi polished finish that will improve any engine compartment. The Slayer™ 750cfm (Part # SL-750-VS) features a 1-11/16" throttle bore and a 1.375" venturi.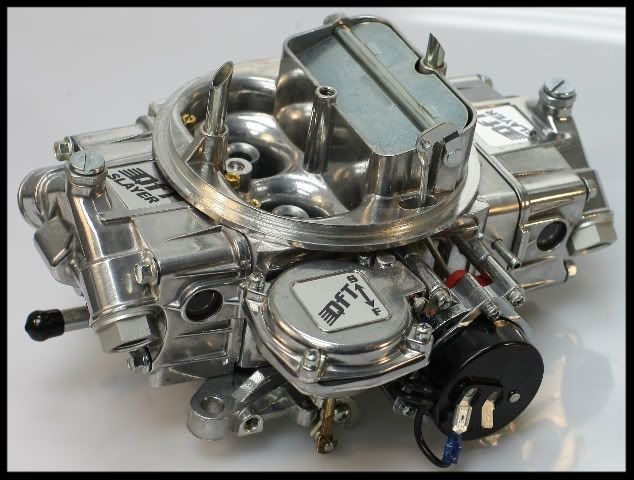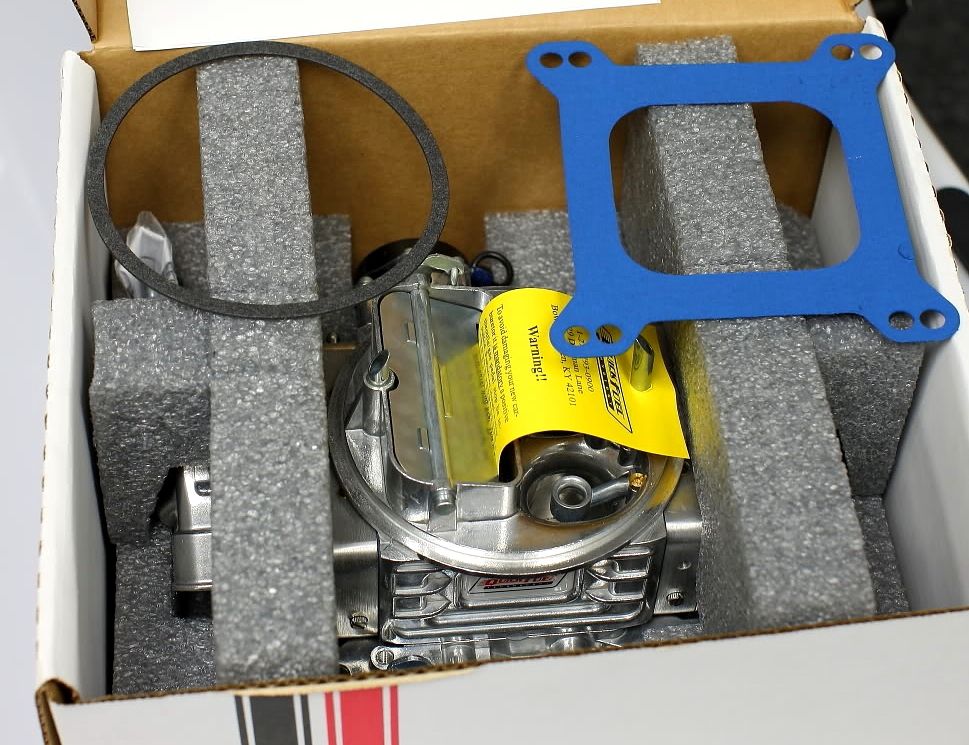 Fast shipping, item just as described.

Reviewed by d***z on March 30, 2017, 4:28 a.m. | Permalink

This review has no votes.

Thank you very quick delivery A++++

Reviewed by r***a on March 26, 2017, 8:22 a.m. | Permalink

This review has no votes.

great deal. Arrived quicker than exspected

Reviewed by 1***r on March 13, 2017, 9:30 a.m. | Permalink

This review has no votes.