SBC BBC CHEVY SFI PREMIUM 350 FLEXPLATE 168 TOOTH 2PC RMS NEUTRAL # SFI-34000-FP
Available
$89.50
---
Product Information
| | |
| --- | --- |
| UPC | 353424530943 |
| Product Type | Shipped Product |
| Shipping Cost | $18.50 |
| Number of reviews | 271 |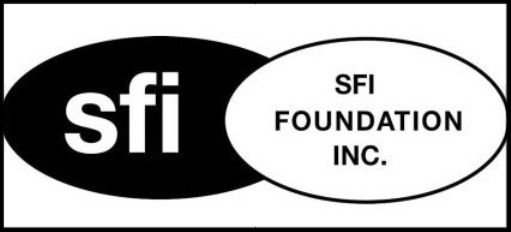 SFI CERTIFIED
PREMIUM PRO SERIES CHEVY V-8 FLEXPLATE

168

TOOTH

NEUTRAL

, (INTERNALLY BALANCED), NON WEIGHTED.
FITS MOST 2PC REAR MAIN SEAL SBC AND SOME BBC ENGINES. DUAL PATTERN TORQUE CONVERTER MOUNTING HOLES.
Will not fit late model LS based engines.
*** IMPORTANT NOTE ***

You may add items into your shopping cart but in order to check out you will have to call us. Our check out feature on our website is being upgraded at this time. We can take your order over the phone and answer any technical questions you may have. We accept all major credit cards, cash, check, and money orders. Just give us a call at 423-722-5152 and we can process your order promptly. In the event you attempt to reach us outside of our operating hours, please leave us a detailed message and we will return your call at our earliest opportunity.
The picture below is a file photo. Appearance may vary depending on what model you purchase.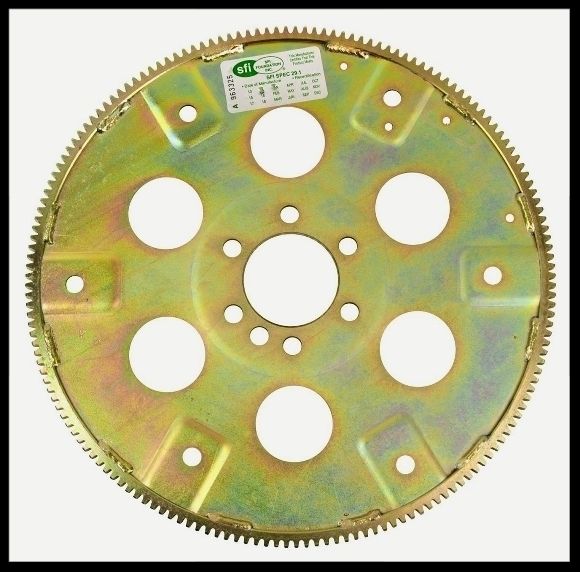 This is a file photo. Actual appearance may vary.
FITS MOST TWO PIECE REAR MAIN SEAL SBC AND BBC ENGINES THAT ARE NEUTRAL BALANCED, USING A 168 TOOTH FLEXPLATE. WILL FIT TURBO 350 AND 400 TRANSMISSIONS, AS WELL AS 700R4.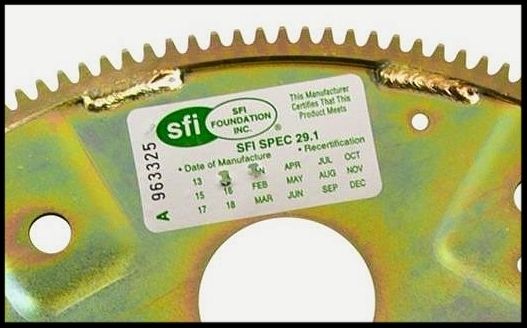 This is a file photo. Actual appearance may vary.
If you're not sure what size flexplate you need, then you should measure your flexplate diameter, and center mounting hole. We have the specs of this flexplate listed below. The 2pc. rms engines have a larger, approx. (2.5") center mounting hole. The 1pc rms engines have a smaller, approx. (2.0") center mounting hole.
It is highly recommended that you replace your flexplate hardware with a set of high quality bolts. ARP is the brand we suggest using. We offer this flexplate as a kit with the correct ARP bolts. See our other listings. The part number for the ARP hardware by it's self is 100-2901. It is also recommended that the torque converter hardware is replaced with a set of ARP bolts.
Torque flexplate to crank bolts to 60-65 ft.-lbs. Use LockTite/Thread Locker.
Direct bolt-on replacement.
0.035" thicker than OE flexplates
Features double-welded ring gears
Constructed from high grade chromoly steel
Outside diameter: approx.

14.1"
Torque converter bolt circle: Dual

11.5"

and

10.75"
Center hole diameter: approx.

2.5"
Recommended hardware: ARP-100-2901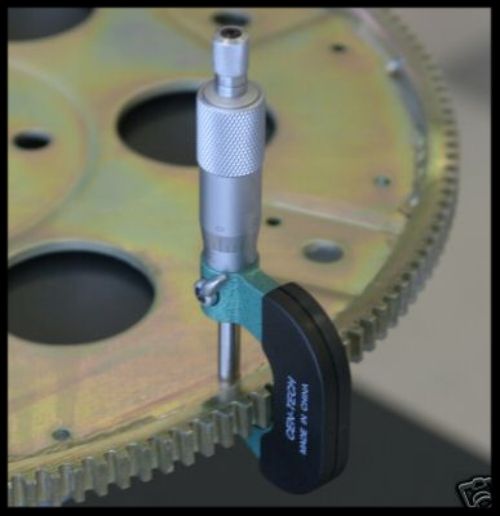 This is a high quality flexplate. The plate section is thicker than the OEM stock model, and is double welded on each side. Warpage and run-out are nearly non-existent. We offer this flexplate as an upgrade on our rotating assemblies. Our engine builders and balance operators quickly noticed the lack of warpage and run-out that we commonly see on many other SFI plates on the market. Much damage to your starter and transmission front pump can result when using a flexplate with excessive warpage.
Out of round (run-out) is another problem with low quality plates and can be disastrous to your starter drive gear and motor. We have found the Pioneer brand plates to have a higher level of workmanship than any of the lower cost SFI plates on the market. Just because a flexplate is SFI rated has little to do with its overall quality. We find the Pioneer plates to be of exceptional quality. When we run these on our engines that are being dynoed, we have noticed that the sound of the starter when cranking is much quieter. The starter gear and ring gear seem to mesh together much better than other brands of flexplates we have used in the past. Considering that both brands of flexplates used were properly shimmed, we must conclude that the Pioneer plates have a better ring gear design.
There are so many poorly designed flexplates on the market, and they can certainly do damage to your engine or the components on your engine. Low quality, poorly designed ring gears and starter drives will destroy each other quickly, from what we have seen. Of course you must also properly shim your starter.
Not all OEM stock models are double welded, and some are very thin. Often you will see starters that have teeth worn or broken due to a worn ring gear on the flexplate. This is a good investment to protect your engine, transmission, and starter. These are SFI rated, with the SFI sticker on them. We use them on engines producing 800 hp at up to 7500 rpm.
Safety is another factor to consider. A stock or low quality flexplate is prone to break at very high rpm. A flexplate breaking up during high rpm is very dangerous.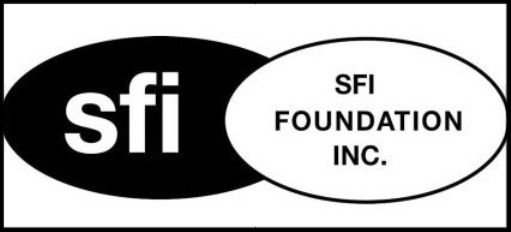 Our sales staff has limited technical knowledge on this product and are usually unable to answer many of the questions asked. See our other listings for variations of this product.

 

 

We are not responsible for collateral damage caused by the use of this product.

 
★ª"˜¨¨★ª"˜¨¨¯¯¨¨˜ª¤.¸`*•.¸*•.★☆☆PERFECT★5★STARS☆☆★.•*¸.•*´¸.¤ª˜¨¨¯¯¨¨˜"ª★¨¨

Reviewed by y***e on Aug. 3, 2021, 11:22 a.m. | Permalink

1 of 1 customer found this useful

Great

Reviewed by 1***0 on July 26, 2021, 11:07 a.m. | Permalink

1 of 1 customer found this useful

Pleasure doing business with

Reviewed by b***r on July 26, 2021, 2:10 a.m. | Permalink

This review has no votes.