SBC CHEVY ELITE ULTRA FLOW ELECTRIC WATER PUMP POLISHED # E-5926-P
Available
$99.50
---
Product Information
| | |
| --- | --- |
| UPC | 353439745933 |
| Product Type | Shipped Product |
| Shipping Cost | $15 |
| Number of reviews | 311 |
SBC CHEVY ELECTRIC WATER PUMP POLISHED FINISH PART

# 5926
*** IMPORTANT NOTE ***

You may add items into your shopping cart but in order to check out you will have to call us. Our check out feature on our website is being upgraded at this time. We can take your order over the phone and answer any technical questions you may have. We accept all major credit cards, cash, check, and money orders. Just give us a call at 423-722-5152 and we can process your order promptly. In the event you attempt to reach us outside of our operating hours, please leave us a detailed message and we will return your call at our earliest opportunity.
Fits all Gen 1 sbc Chevy engines. This is our new Elite Series Ultra Flow Electric Water pump. This model must be used on engines with a

6.75'-7.0"

or smaller damper.
35 GPM FLOW RATE.
Back side view.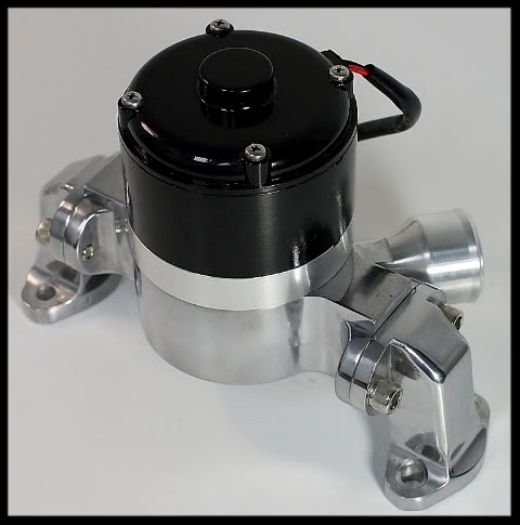 Pictured below is one of our electric water pumps mounted on the engine built for our company race car.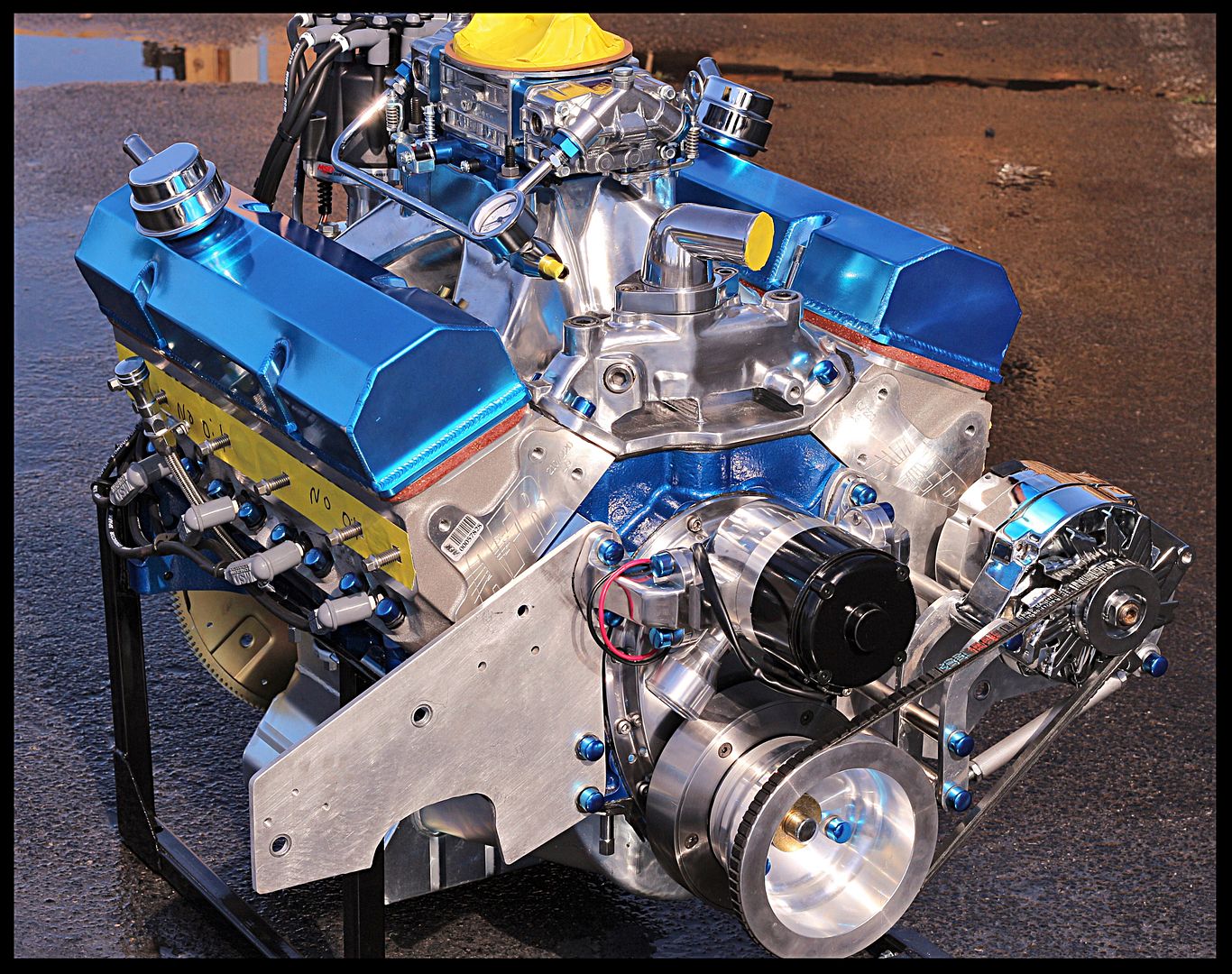 Pictured below is an engine with electric water pump setup for a customers engine. There are many different configurations you can do with this water pump. As you can see in the picture below this engine has a vacuum pump on it with a low mount alternator bracket.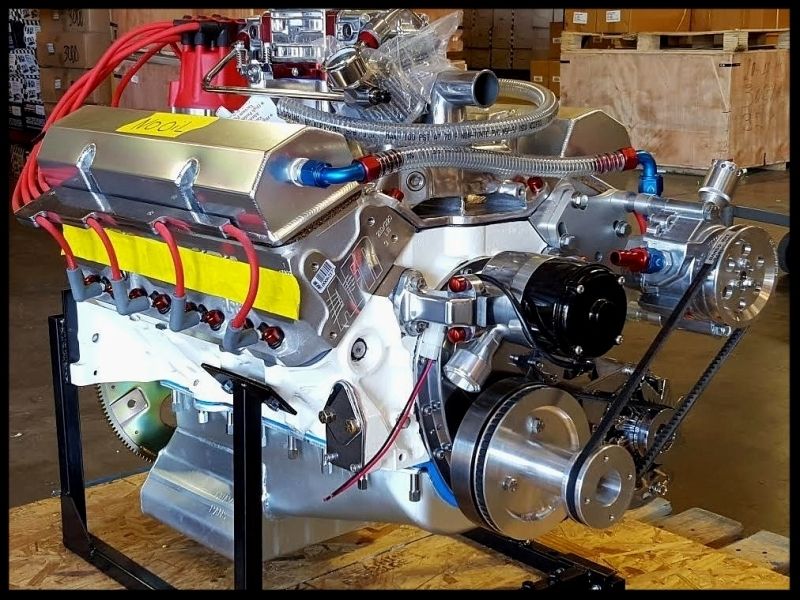 A straight ahead view pictured below.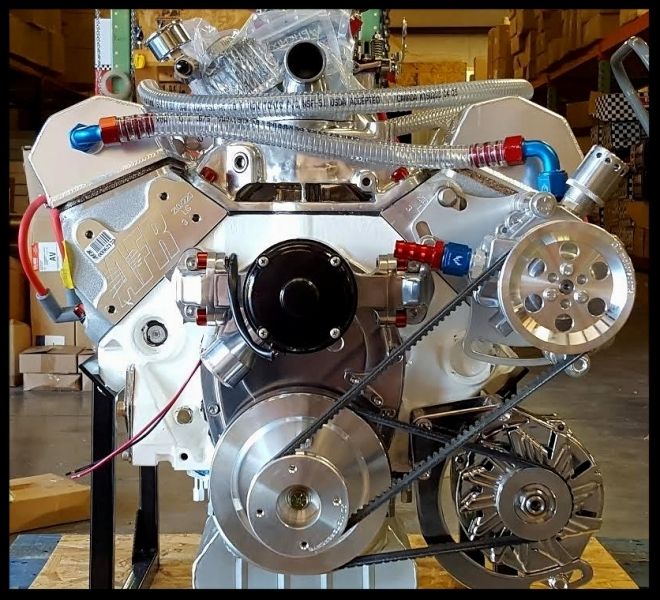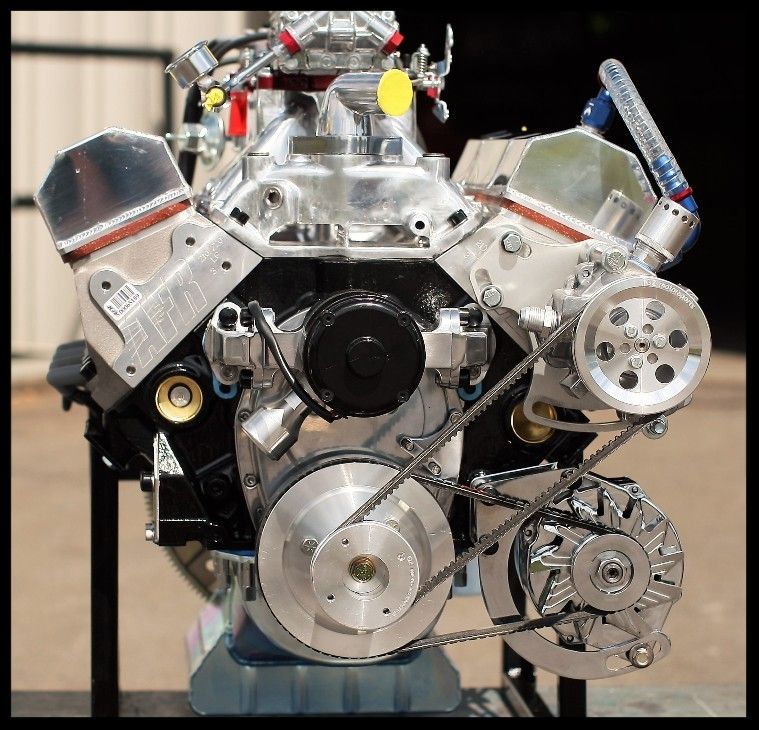 Our technical knowledge is limited on this product. Our sales staff are usually unable to answer many of the questions asked. Many of the questions are, "how do you install this item", "what model cars will this work in". Most of the people on our sales staff simply don't know these answers, and even if we did, the time involved answering so many of these questions is what led us to writing this notice. We update the info in our listings on a regular basis, and if it's not in the ad, then there's a good chance we don't know the info. There is a solution to this problem for those with numerous questions about the product. We recommend searching the car forums for application questions, or technical info. You will find the answers you need on the forums for certain.

You have all heard the saying that a picture is worth a thousand words. Well, it is, and with that being said, a video is worth a million words. If you go to YouTube and type in the correct key words or phrases, you may find dozens of highly informative videos showing much of the info you need to know on this product.

 

 

We are not responsible for collateral damage caused by the use of this product.

 
works great - well built

Reviewed by o***a on July 3, 2021, 12:45 p.m. | Permalink

1 of 1 customer found this useful

Thank you for an easy, pleasant transaction.

Reviewed by a***m on June 17, 2021, 6:19 a.m. | Permalink

1 of 1 customer found this useful

Exelent parts, fast shipping

Reviewed by s***s on June 8, 2021, 6:13 p.m. | Permalink

This review has no votes.