SBC SBF BBC Block Prep Package UPGRADE - See other listing for 632 Block Prep
Available
$225.00
---
Product Information
| | |
| --- | --- |
| UPC | 353414764906 |
| Product Type | Shipped Product |
| Number of reviews | 0 |
SBC, SBF, BBC SHORT BLOCK PREP PACKAGE
SEE OTHER LISTING FOR 632 SHORT BLOCK PREP PACKAGE
This service (preparing the SBC, SBF, BBC short block) is an upgrade for those that have purchased a SHORT BLOCK KIT from our other listings.
Do not purchase this item unless you are buying a SHORT BLOCK KIT in the same cart as this upgrade.
IMPORTANT NOTE!
To be perfectly clear, this ad is NOT for the stand-alone purchase of a short block kit. This is an upgrade only available to customers that are buying a SHORT BLOCK KIT in the same cart as this upgrade.
Block prep package: This upgrade includes notching the block on our Centroid cnc machine to allow additional clearance for the crank if necessary. We also de-burr the block, hone the lifter bores to spec, and run a ball berry brush through them. We chamfer the top of the cylinders, lifter bores, and the head bolt holes are even chamfered. We then install the special Dart cam bearings and freeze plugs. The block is thoroughly cleaned in our industrial block washing machine. We find this upgrade essential for those lacking the proper equipment or knowledge to perform this correctly.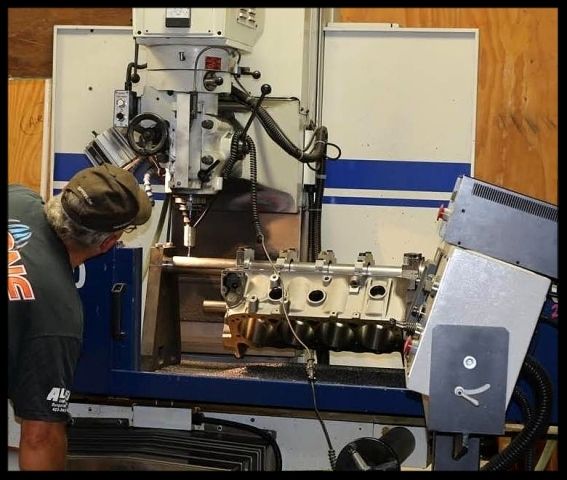 Preparing the block in our Centroid cnc machine for precise notching, if necessary.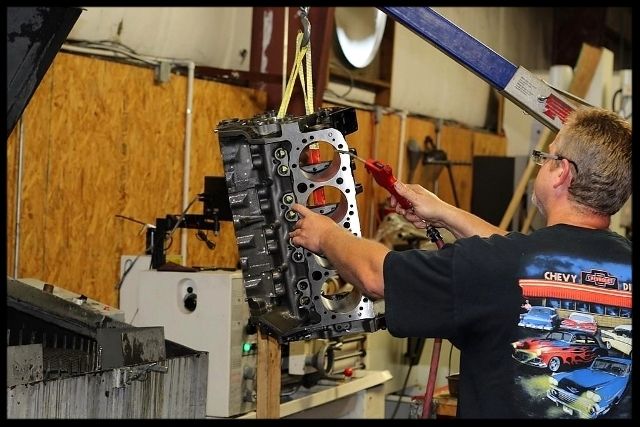 The blocks are washed in a dedicated block cleaning machine.
Pictured above is the final rinsing and drying to remove the cleaning solvents.
Customer Reviews
This product does not have any reviews yet.