SBF FORD 289 302 351W ALUM. WATER PUMP ALUMINUM IMPELLER HC-8050-S
Available
$79.95
---
Product Information
| | |
| --- | --- |
| UPC | 373540362356 |
| Product Type | Shipped Product |
| Shipping Cost | $12.50 |
| Number of reviews | 56 |
SBF FORD 289 302 351W ALUMINUM WATER PUMP, CNC'D ALUMINUM IMPELLER. HIGH VOLUME SERIES. LEFT HAND CLOCKWISE ROTATION.
*** IMPORTANT NOTE ***

You may add items into your shopping cart but in order to check out you will have to call us. Our check out feature on our website is being upgraded at this time. We can take your order over the phone and answer any technical questions you may have. We accept all major credit cards, cash, check, and money orders. Just give us a call at 423-722-5152 and we can process your order promptly. In the event you attempt to reach us outside of our operating hours, please leave us a detailed message and we will return your call at our earliest opportunity.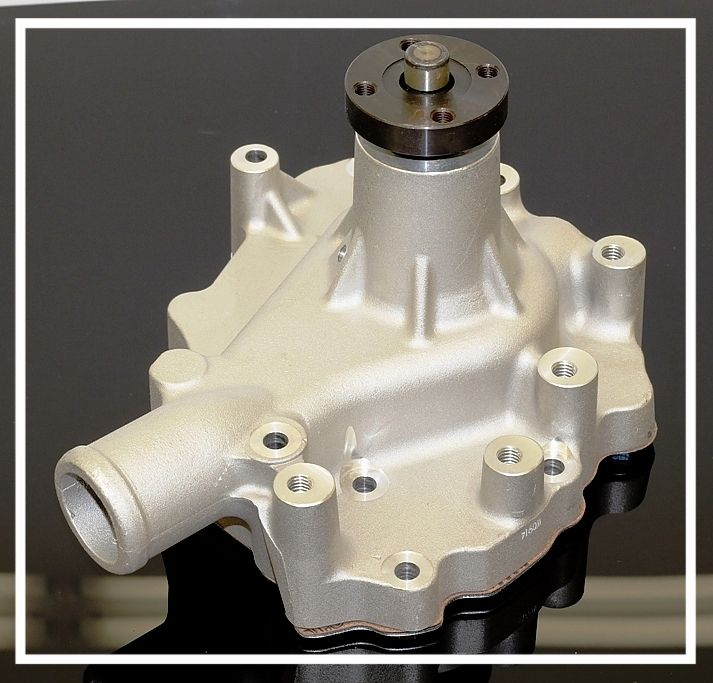 This water pump has a cnc machined aluminum impeller. The rotational weight reduction is considerable. Most all other water pumps have a stamped steel or cast iron impeller. This water pump is considered high end street/strip grade. These water pumps sell for over $149 at all major retailers. For those wanting a lower cost water pump, see our other listings, but we strongly recommend this unit for those wanting the ultimate in quality and performance.
Picture below shows the aluminum impeller on one of our Ford water pumps.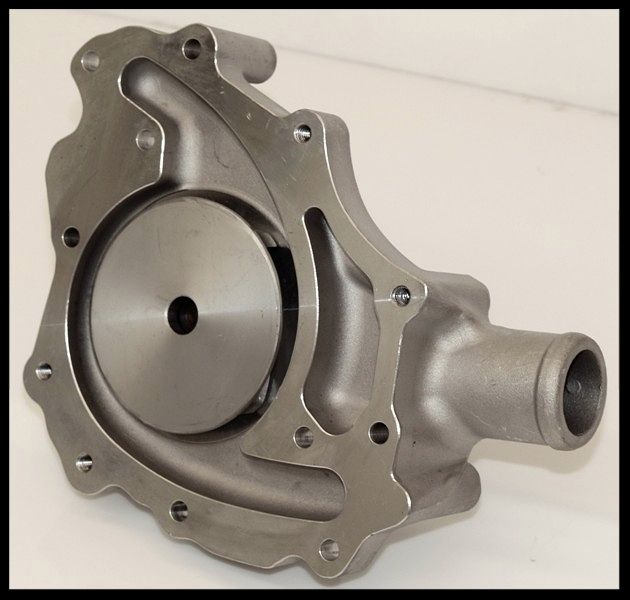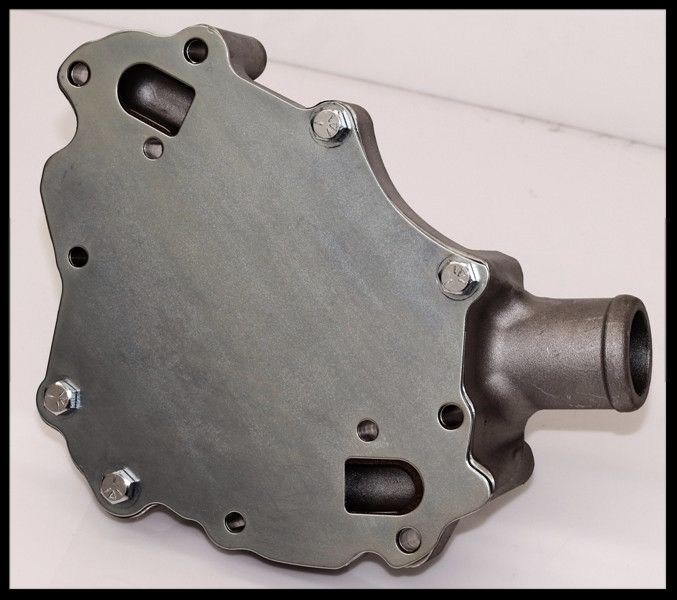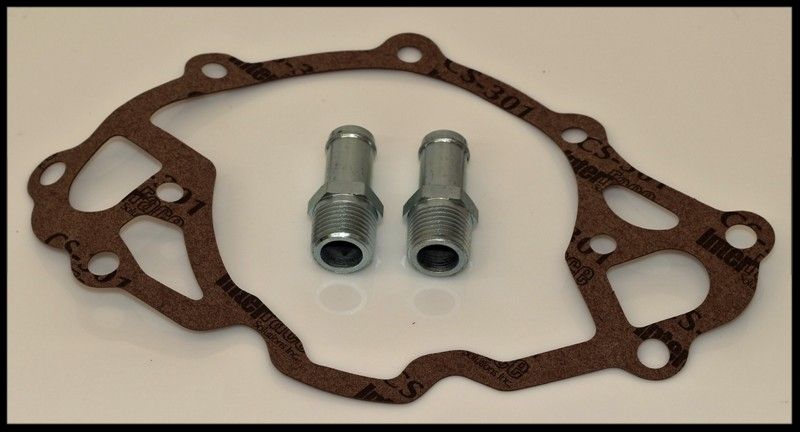 You may see other Ford water pumps on that sell for less, but they are not comparable. The cost increase for the aluminum impeller is only part of what makes this water pump a great value. The machine work on the housing is far superior to the low cost units on the market, and the grade of alloy is much better in appearance and quality.
ALSO AVAILABLE IN POLISHED FINISH.
THIS PUMP HAS THE CORRECT BLOCK TO HUB HEIGHT,
ONE-YEAR WARRANTY.
Our technical knowledge is limited on this product. Our sales staff are usually unable to answer many of the questions asked. Many of the questions are, "how do you install this item", "what model cars will this work in". Most of the people on our sales staff simply don't know these answers, and even if we did, the time involved answering so many of these questions is what led us to writing this notice. We update the info in our listings on a regular basis, and if it's not in the ad, then there's a good chance we don't know the info. There is a solution to this problem for those with numerous questions about the product. We recommend searching the car forums for application questions, or technical info. You will find the answers you need on the forums for certain.

You have all heard the saying that a picture is worth a thousand words. Well, it is, and with that being said, a video is worth a million words. If you go to YouTube and type in the correct key words or phrases, you may find dozens of highly informative videos showing much of the info you need to know on this product.

 

 

We are not responsible for collateral damage caused by the use of this product.

 
Fast, Great Ebayer

Reviewed by e***6 on July 30, 2021, 9:58 a.m. | Permalink

This review has no votes.

ottimo

Reviewed by 2***2 on July 30, 2021, 3:35 p.m. | Permalink

This review has no votes.

Fast, Great Ebayer

Reviewed by e***6 on July 31, 2021, 12:43 p.m. | Permalink

This review has no votes.